By the numbers: Americans set records for charitable contributions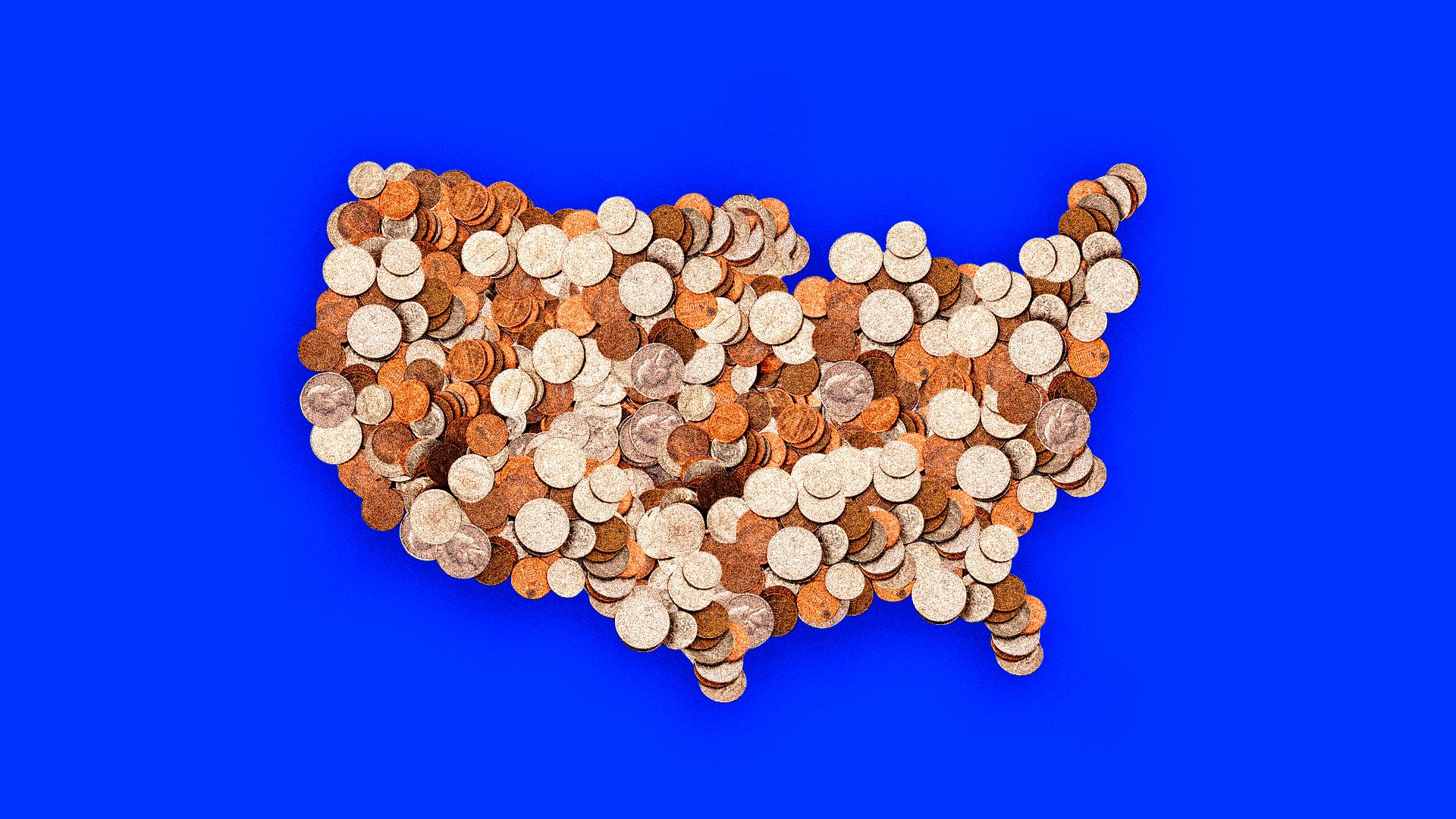 Giving to charitable causes exceeded $400 billion for the first time in the U.S., an increase from nearly $390 billion in 2016, according to a study from Giving USA.
Why it matters: The study, released Tuesday, credits surpassing the $400 billion mark to "a booming stock market and a strong economy." But the charitable organizations that benefit religion, education, health and humanities, among others, have not seen that money from low and middle class families.
The findings:
Giving USA grouped nine ways that money went to charitable works. Foundations saw the largest growth of 15.5%, and giving to international affairs was the only decline.
"Seven of the nine types of recipient organizations experienced growth of 5 percent or more," it finds.
"Corporate giving was boosted by $405 million in contributions for relief related to natural and manmade disasters."
"Donors and funders are becoming ever more sophisticated in their approaches to making gifts as they draw on the increasing availability of new data, new technology and new ideas," said Rachel Hutchisson, chair of The Giving Institute.
The impact: Stacy Palmer, editor of the Chronicle of Philanthropy, told the AP that fundraisers in the U.S. are pleased with the recent increase, but are not certain about the future. Some middle class donors may not give if the new tax law does not allow a deduction for charitable donations, she added.
In 2016, $1.49 billion in mega gifts was made by individuals, and $400 million in mega-gifts was made by endowment.
In 2017, $4.1 billion was made in mega gifts by individuals, and $850 million in mega-gifts was made by endowment.
Yes, but: The report states that giving to individuals, not charities, declined more than 20% in 2017. The report estimates the decrease in giving to individuals, which is only 2% of total giving, is because it was an "unusually high increase in 2016."
Go deeper