Pope Francis accepts resignations of 3 bishops in Chile sex abuse scandal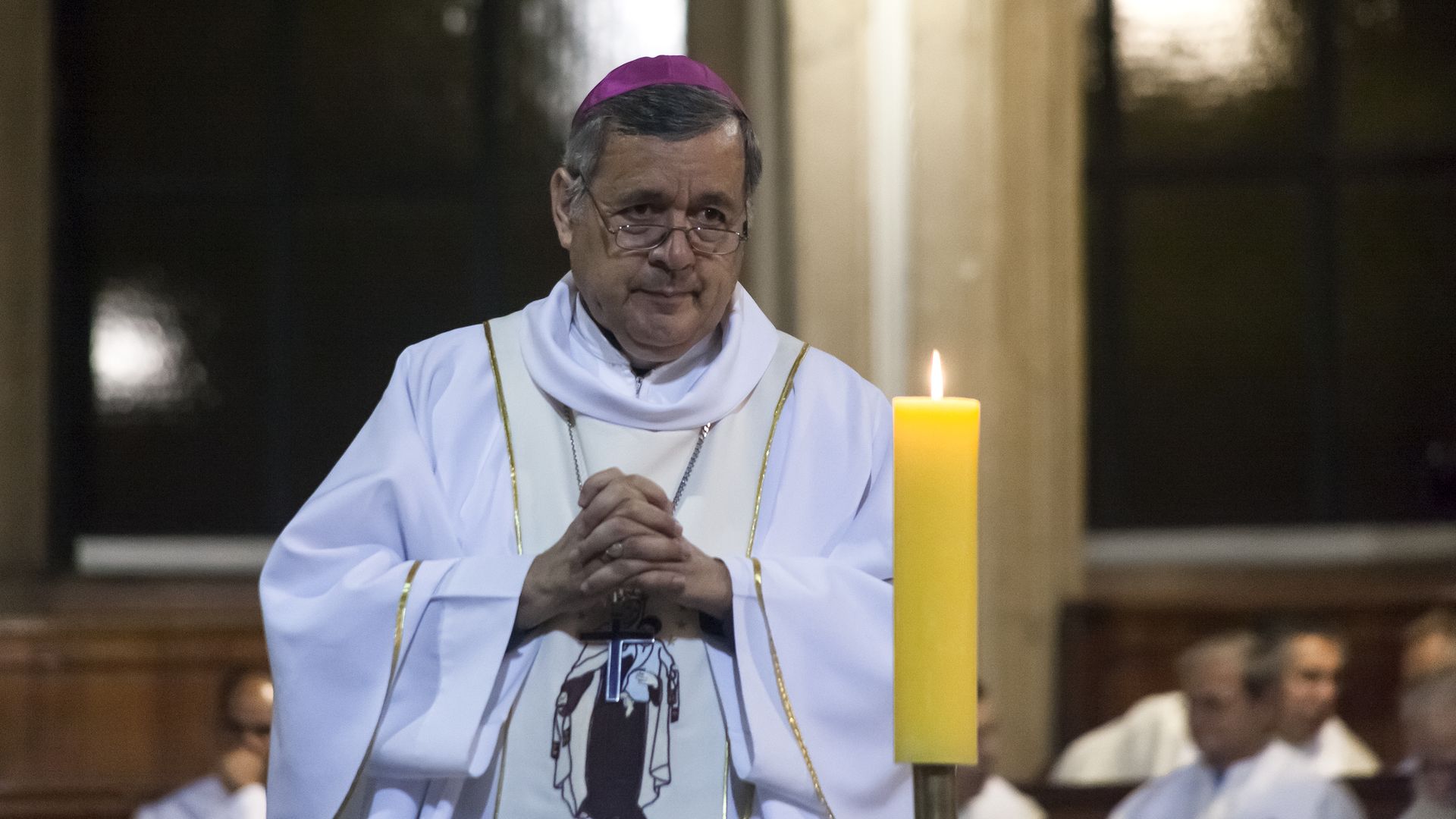 Pope Francis has accepted the resignations of three Chilean bishops in the wake of a child sexual abuse scandal, including Bishop Juan Barros, who was accused of covering up cases connected to a notorious pedophile priest, per Reuters.
The details: Francis is still considering the positions of Chile's 31 other bishops after all of them offered to resign last month during a meeting with the pope, though a Vatican official told Reuters Monday's move was the start of restoring faith in Chile's Catholic Church. Today's decision also comes exactly two months after Francis apologized and sought forgiveness for his handling of the scandal.
Go deeper