Taliban announces cease-fire with Afghan government for Ramadan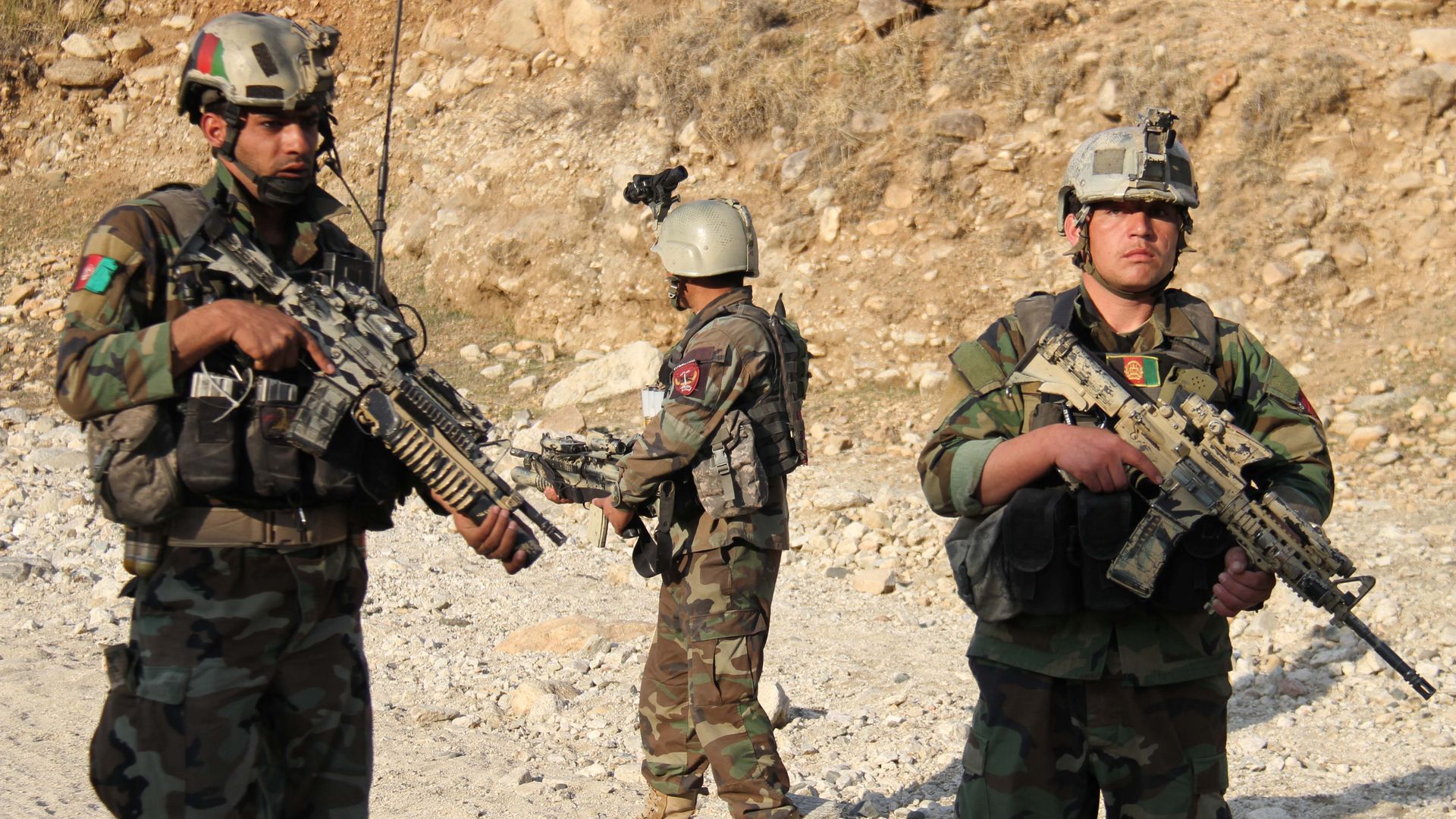 The Afghan Taliban followed the Afghanistan government's lead, the Associated Press reports, announcing a three-day cease-fire over the Eid al-Fitr holiday that marks the end of Ramadan.
Why it matters: This is the first time the group has done this. The Taliban said in the statement announced on Saturday that the cease-fire would not apply to foreign forces, but that Taliban leaders are considering "releasing prisoners of war, if they promise not to return to the battlefield," per the AP. Afghanistan's President Ashraf Ghani announced a weeklong ceasefire with the group on Thursday.
What they're saying: Spokesman for Ghani, Mohammad Haroon Chakhansuri, said at a news conference: "We hope that (the Taliban) will be committed to implementing their announcement of the cease-fire. The Afghan government will take all steps needed to make sure that there is no bloodshed in Afghanistan."
Go deeper