The big picture: Higher education's sexual harassment hush money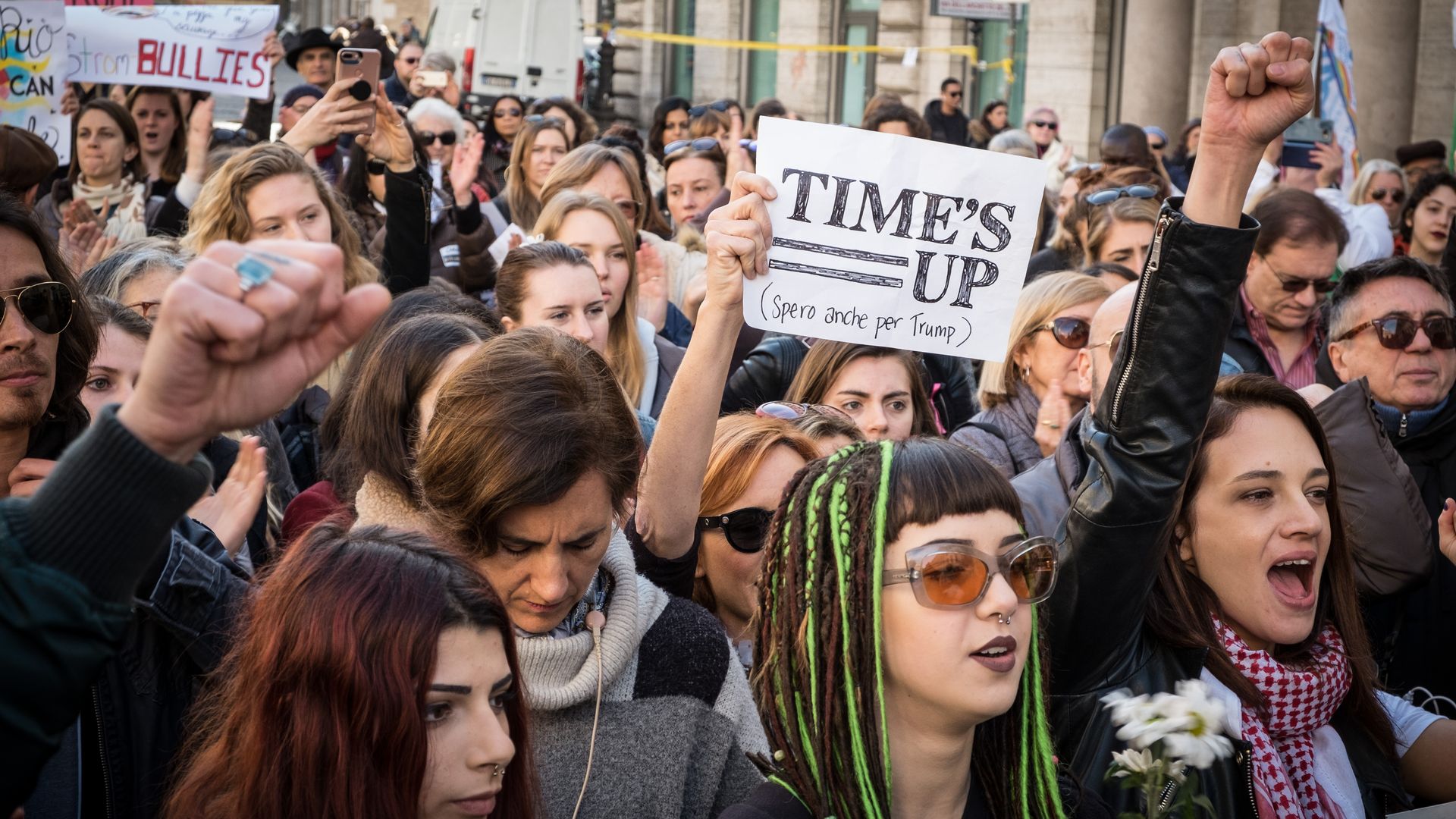 Nearly two-dozen schools across five major college sports conferences have paid millions in sexual harassment settlements in recent years to keep victims quiet.
The big picture: Schools and universities throughout the country have struggled to handle complaints of sexual assault and harassment for decades. With the #MeToo movement in full swing, how schools react to these cases will be more scrutinized than ever before.
By the numbers
Over the last two years, schools from within the power five conferences (Big 10, SEC, ACC, Pac 12, Big 12) have paid out more than $10.5 million in sexual harassment settlements, reports the Wall Street Journal.
The Journal obtained and reviewed 59 settlements coming from 22 different universities and university systems, including Texas A&M, the University of California, University of Colorado and University of Virginia.
In 2016, the University of Tennessee reached a $2.48 million settlement involving eight women.
University of California-Berkley reached a $1.7 million settlement with a woman in a Title IX sexual harassment suit after she alleged she was harassed by the school's dean of law in 2017.
Sexual harassment at the University of California reached its highest point ever at $3.4 million between the 2016-17 school year.
In some cases, schools pay the accused to make them go away without having to go through the process of firing them, removing them or revoking their tenure.
Be smart: This isn't a new phenomenon limited to the past two years. Schools have used this strategy in cases in and out of court for years.
It's not limited to schools in big conferences:
Over the past 10 years, New York has paid at least $2.4 million settling 19 lawsuits involving sexual harassment, sexual assault or sexual discrimination at State University of New York or City University of New York colleges, per the New York Daily News.
It still happens. Just this year, Michigan State settled for $500 million with the 332 women and students abused by Larry Nassar. Nassar, however, was sentenced to 125 years in prison.
The bottom line: In many of these cases, instances of sexual harassment remain are swept under the rug through payments and not dealt with criminally in order to avoid long, drawn out plans of discipline.
Go deeper