Offshore data centers present opportunity for marine energy tech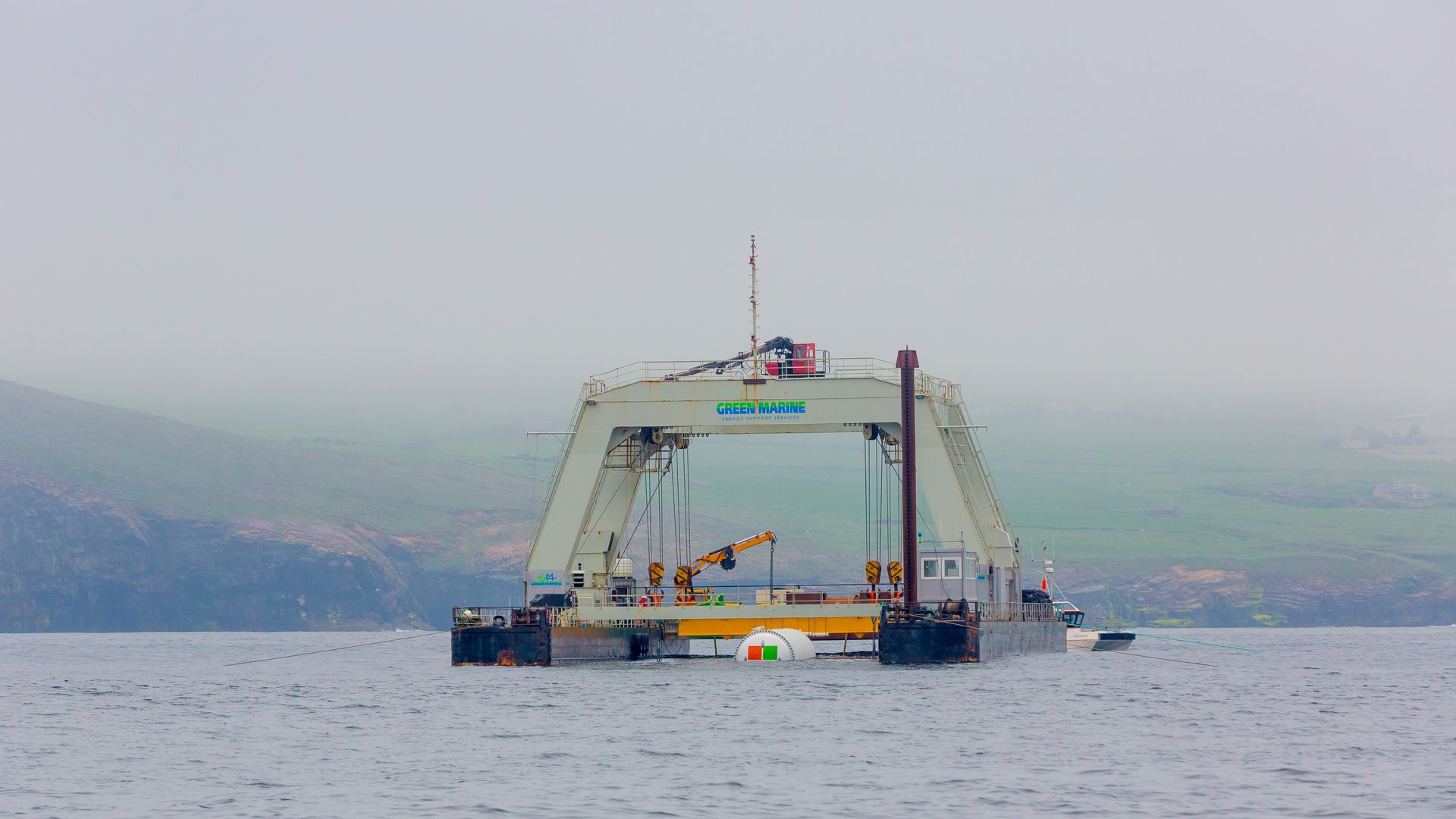 Microsoft recently announced a redeployment of their underwater data center, Project Natick, off the coast of the Orkney Islands in Scotland. To power the device, Microsoft has partnered with the European Marine Energy Center (EMEC), a marine energy testing center that hosts wave, tidal and ocean current devices at their grid-connected offshore berths.
Why it matters: This project marks the first time a commercial data center has been powered, at least in part, by marine renewable energy. It won't be the last.
Background: Many data centers rely on energy-intensive cooling systems to keep their servers at ideal operating temperatures, but this adds to the already expensive energy bill for these large, power-hungry facilities. By placing a data center underwater, Microsoft is hoping to limit these energy costs and take advantage of the shorter deployment time to the dense populations of coastal cities.
For marine energy developers, offshore data centers could present an opportunity to demonstrate their technologies. The marine energy devices EMEC is testing, in combination with local wind turbines and solar panels, already provide more than enough power to the islands' grid, making it easy to accommodate Microsoft's 250 kW device.
The bottom line: Data centers consume a significant amount of electricity — 70 billion kWh in the U.S. in 2014. If data centers start moving offshore, it could create a unique market opening for marine renewable energy technologies such as offshore wind, wave and tidal. There is a ways to go before the offshore data center industry matures, but Microsoft clearly sees potential in the idea.
David Hume is a contractor supporting the marine renewable energy portfolio at the U.S. Department of Energy's Water Power Technologies Office and the founder of The Liquid Grid. The views expressed are his own.
Go deeper