Intervention could save nuclear power, but coal is dead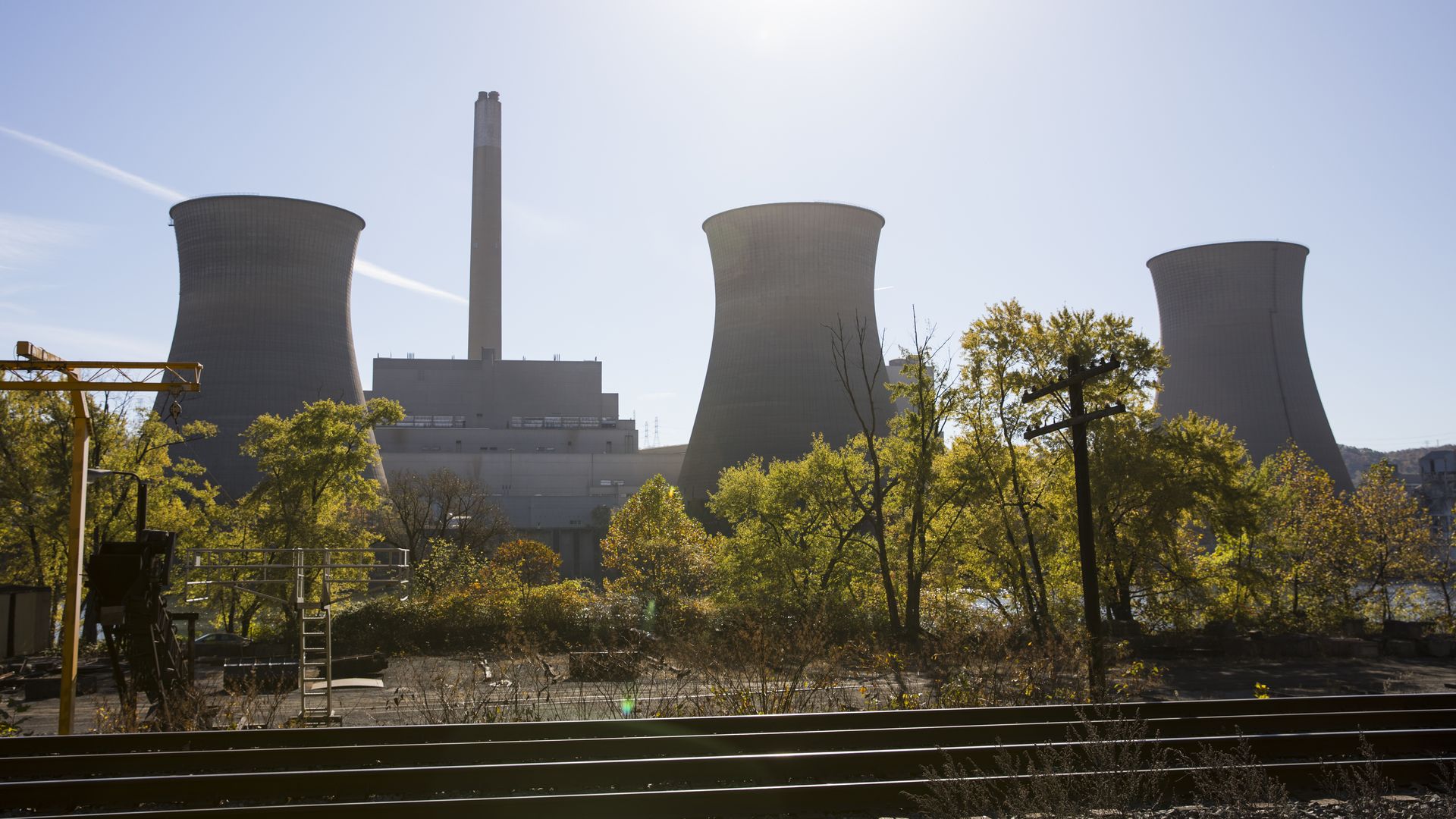 President Trump is again trying to make good on his campaign promise to revive coal — this time by ordering Energy Secretary Rick Perry to "prepare immediate steps" to support economically struggling "fuel-secure" nuclear and coal plants.
Why it matters: The subsidies required for this bailout proposal would only mask the true underlying problem: Coal has simply lost out to other technologies and fuel sources.
The big picture: Subsidies have a place and purpose — namely, to help nascent technologies achieve economies of scale. But it's economically and environmentally irresponsible to subsidize 135-year-old technology that can no longer compete against newer, more efficient options. Cheap natural gas and, to a lesser extent, renewables have reduced wholesale market prices to the point where coal can no longer make money in many locations.
Be smart: In a way, we already subsidize greenhouse gas emissions by not putting a price on the damage they cause. If the Trump administration wanted to save nuclear power without directly intervening in the markets, one option would be to remove environmental pollution subsidies by putting a price on carbon. Because nuclear power has some of the lowest carbon emissions of any energy source, a price on carbon would let nuclear plants, especially existing ones, compete in a more equitable market that acknowledges fossil fuel emissions' harmful effects. (It could also represent a bipartisan compromise.)
The bottom line: There are reasonable measures the government can take to support struggling energy industries — and in the case of nuclear power, removing pollution subsidies could be an arguably justified intervention. However, only abject market manipulation and more subsides can stem the economic forces that are killing coal.
Joshua Rhodes is a research associate in the Webber Energy Group and the Energy Institute at the University of Texas at Austin.
Go deeper