"Tech dude" blind spots on display at investor event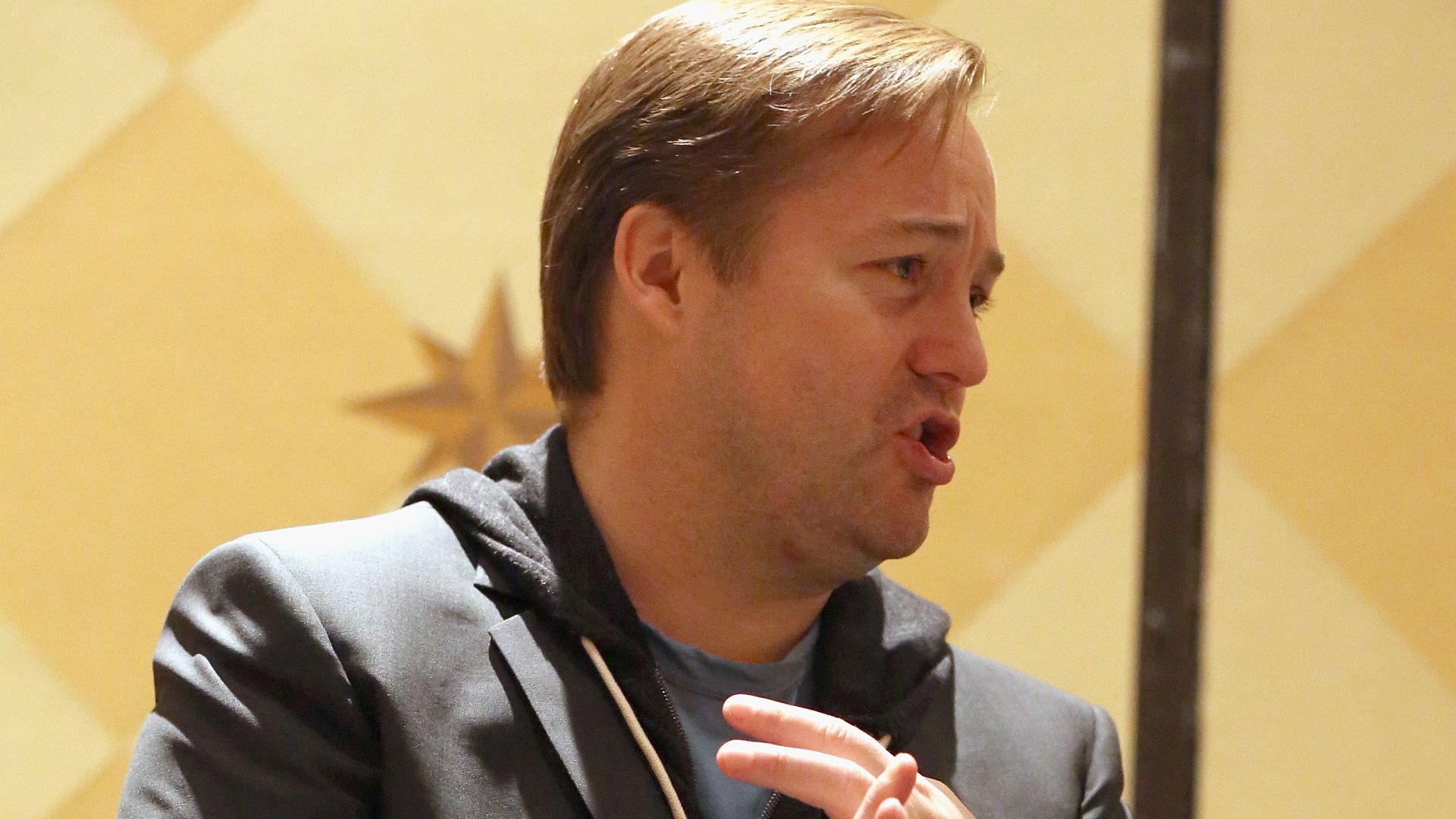 At an Oakland event last Friday, a prominent Silicon Valley investor walked back some controversial comments about bias in tech — and unintentionally offered an inventory of the industry's persistent blind spots on diversity and inclusion.
Why it matters: Many Silicon Valley leaders believe they've created a meritocracy that's working just fine. Progressive critics and people in groups that feel they've been excluded see it as fundamentally broken. It's rare to see these two perspectives face off head to head, civilly, in a public forum.
The background: Jason Calacanis, an angel investor in media and tech whose early bet on Uber paid off big, spent an hour onstage at the Kapor Center, a downtown Oakland nonprofit that aims to "level the playing field in tech" (and that explained the reasoning behind Calacanis's invitation here).
The talk: Calacanis was pitching his Open Book Challenge, which is offering seven $100,000 grants to startups that "want to build a billion-user social network to replace Facebook — while protecting consumer privacy." His appearance certainly got that opportunity in front of the crowd, which contained a lot more entrepreneurs of color than your typical tech industry event.
The real talk: But most of the conversation between Calacanis and Phaedra Ellis-Lamkins, a serial entrepreneur who is the founder of Promise, focused on Calacanis's record of provocative comments on Twitter and elsewhere, for which he has faced years of criticism (including a "most offensive tweet of 2014" prize from Vice).
Evolution: Calacanis said that his belief in the tech industry's meritocracy has changed: "Does everybody have an equal shot in Silicon Valley? The answer is no." If a company has "performed" by achieving massive growth, investors won't care who the founders are, he added — but when they're betting on startups that have not already taken off, then biases can kick in.
Calacanis said he'd had faith in the tech industry's fairness because he'd seen himself as "an outsider's outsider" growing up working-class in Brooklyn. Later, he said, "I learned that my personal experience of 'I had it hard' is not contextually correct. Others had it harder."
Devolution: Through much of the event, Calacanis embodied the arrogant-tech-dude stereotype he seemed to be trying to transcend:
Egotism: ""I'm the greatest!," he announced — "the greatest angel investor currently investing...."
Arrogance: "Probably one of my greatest strengths is I don't care what anyone thinks of me."
Interrruption: When Calacanis tried to break into a question Ellis-Lamkins was laying out, she had to remind him to let her finish.
Deflection: Calacanis likened his situation to that of Joy Reid, the MSNBC host who's been criticized for intolerant decade-old blog posts. Ellis-Lamkins called him out for trying to change the subject from his own missteps to those of a black woman.
Lack of trust: Ellis-Lamkins told Calacanis that his Twitter record made her feel that, as an investor, he wouldn't have her back. "Some of the things you said or tweeted about race and women would make me feel not welcome. I'd think, 'he's not my people.' He can't see me, and when I have issues as a woman of color, he's going to think, 'It's me.' How will people here know that you're on their side?"
No deal: At the end, Calacanis thanked her for "the most interesting interview in my life." Previously in the conversation, he had asked her whether she would take an investment from him, and she'd said no. He asked one more time, but she shook her head.
Correction: This article originally reported incorrectly that Calacanis had said Ellis-Lamkins' company had previously turned down its investment.
Go deeper