In Trump's power moves, it's coal first, nuclear power second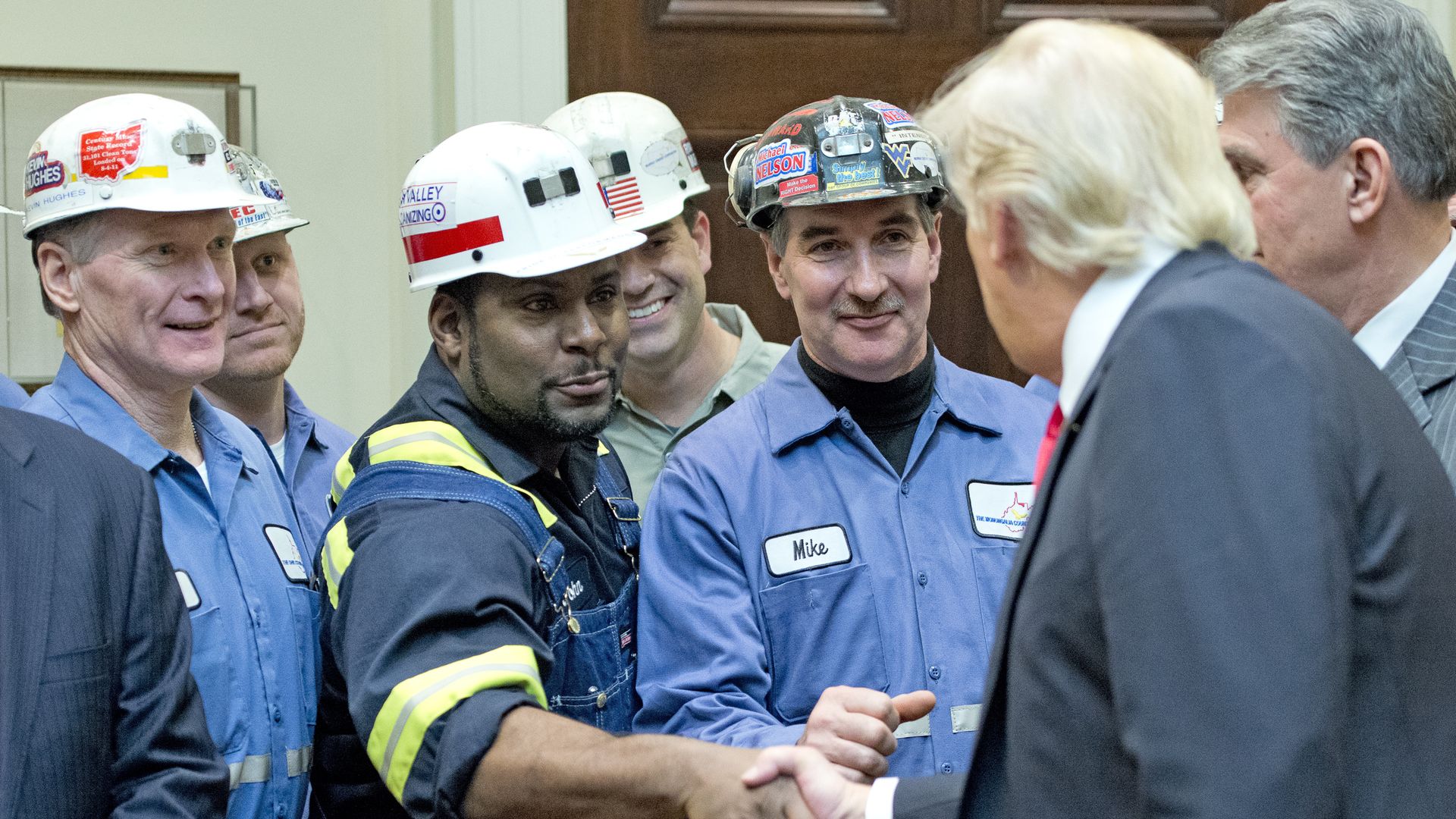 President Trump is asking his administration to bolster economically struggling coal and nuclear power plants — but the concerns over coal are really driving decisions.
Between the lines: Trump has focused most of his rhetoric — both as a candidate and as president — on helping revive coal, which is facing competition from cheap, cleaner-burning natural gas. Trump has denounced what he calls then-President Obama's war on coal and ordered his Environmental Protection Agency to repeal several Obama-era rules that hurt coal.
On the other hand: Trump's rhetoric on nuclear power, while supportive, has not been nearly as pointed, despite the fact the fuel faces the same competition from cheap natural gas. This electricity source, which is carbon-neutral, received support from the Obama administration. It doesn't carry the same political punch as coal does.
Driving the news: The CEO of America's largest nuclear operator, Exelon, said in an interview with Utility Dive Tuesday he doesn't support aggressive proposals laid out in a recent internal administration memo and hasn't lobbied for it. He sought to clarify his comments later Wednesday, though he still didn't endorse the memo.
Yes, but: Murray Energy, a privately held coal company whose CEO, Bob Murray, is close with Trump, has been unequivocal about supporting "all efforts to ensure the security of our nation's electric power supply," according to a company spokesman. FirstEnergy, a utility with coal and nuclear assets, has been aggressively lobbying for government support, Bloomberg and others have reported.
One level deeper: Coal and nuclear power may be attached at the political hip under Trump, but what the two fuels need most are at direct odds: Nuclear needs a price on carbon emissions to profit off its carbon-free profile, which would hurt coal, the most carbon-emitting electricity source.
Bottom line: Expect Trump to focus on helping coal more than nuclear, but to what degree each actually ends up benefiting is an open question.
Go deeper