A fork in the road for U.S. power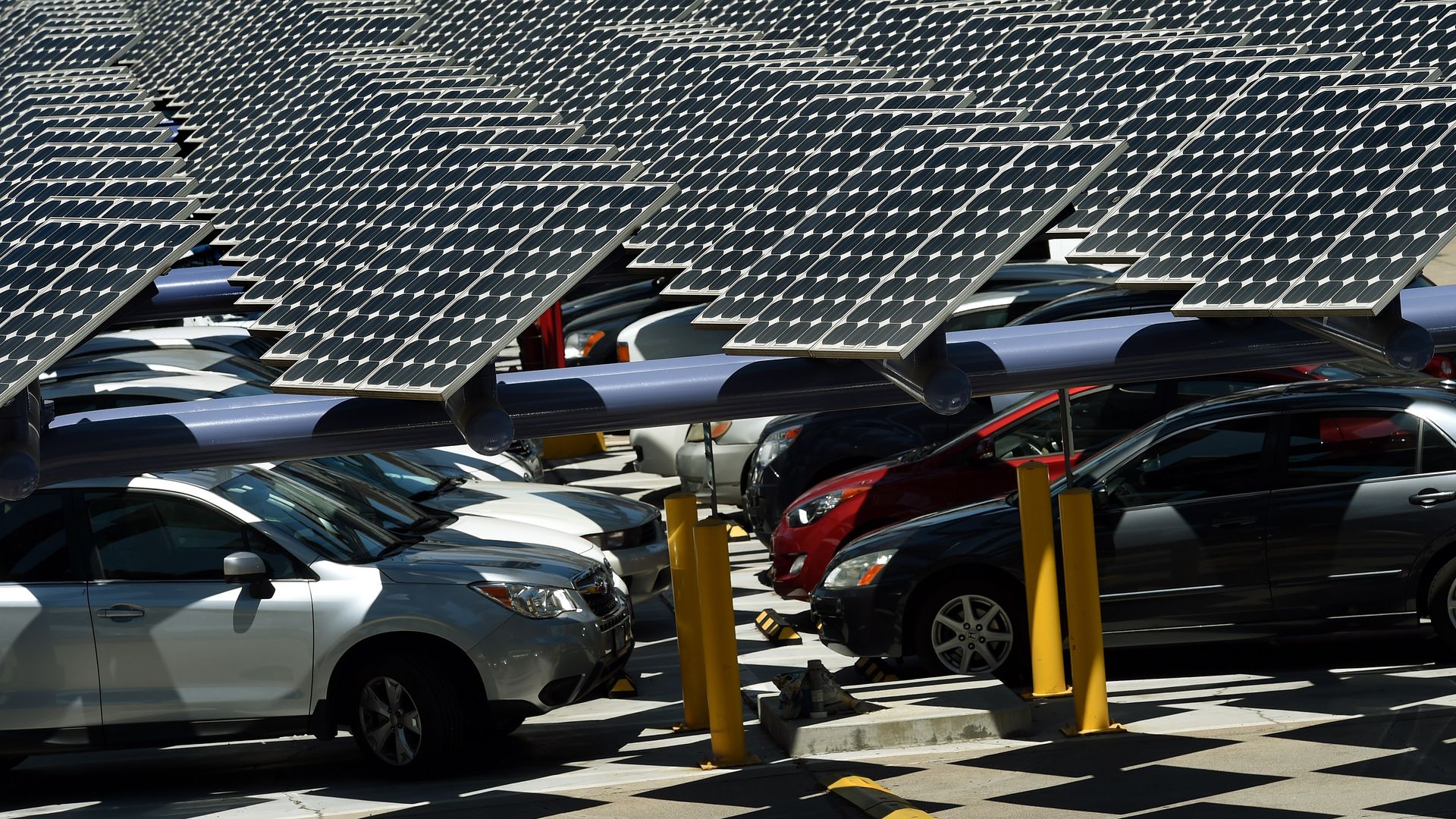 A new study and a brewing federal policy change together highlight contrasting forces that could help shape U.S. power markets in coming years.
Two possible futures: The analysis shows the nationwide scope of the trend toward a lower-carbon mix, yet the Trump administration is preparing aggressive steps aimed at halting coal's decline.
New data: Carnegie Mellon University researchers are out with a detailed national and regional-level analysis of falling carbon emissions from electricity generation.
Overall, it shows a 30% reduction in the average carbon emissions intensity — that is, emissions per unit of power generated — between 2001 and 2017.
One key regional finding: The paper, published earlier this week in Environmental Research Letters, shows that over the last few years, carbon cuts have occurred in states with and without requirements called renewable portfolio standards (RPS).
"Many states were able to reduce the CO2 intensity of electricity generation without these standards, because some have excellent wind resources and others displaced coal with natural gas," co-author Costa Samaras said in an email.
One level deeper: "Delaware and Iowa — with the largest declines — do have RPS policies, but Oklahoma, North Dakota, and South Dakota — with the third, fourth, and sixth largest declines — do not have RPS programs but do have voluntary renewable energy goals," the paper finds.
But, but, but: The paper's arrival coincides with emerging White House plans to intervene aggressively to halt closures of coal-fired and nuclear power plants.
The intrigue: As we wrote about yesterday, some analysts say the economic lifeline to those plants could erode the ongoing decarbonization of power generation.
One interesting wrinkle: In a sign of the known unknowns about the brewing intervention, a Bloomberg New Energy Finance report finds that it could also lower emissions.
Why? One option is providing payments for maintaining generation capacity, which might not actually boost coal-fired generation.
"Rewarding reactors with the same, however, would probably lead to more nuclear production and could displace millions of tons of carbon dioxide a year," notes Bloomberg in a story on the study.
Go deeper