Democratic senator to Pope: Big Oil is "duplicitous"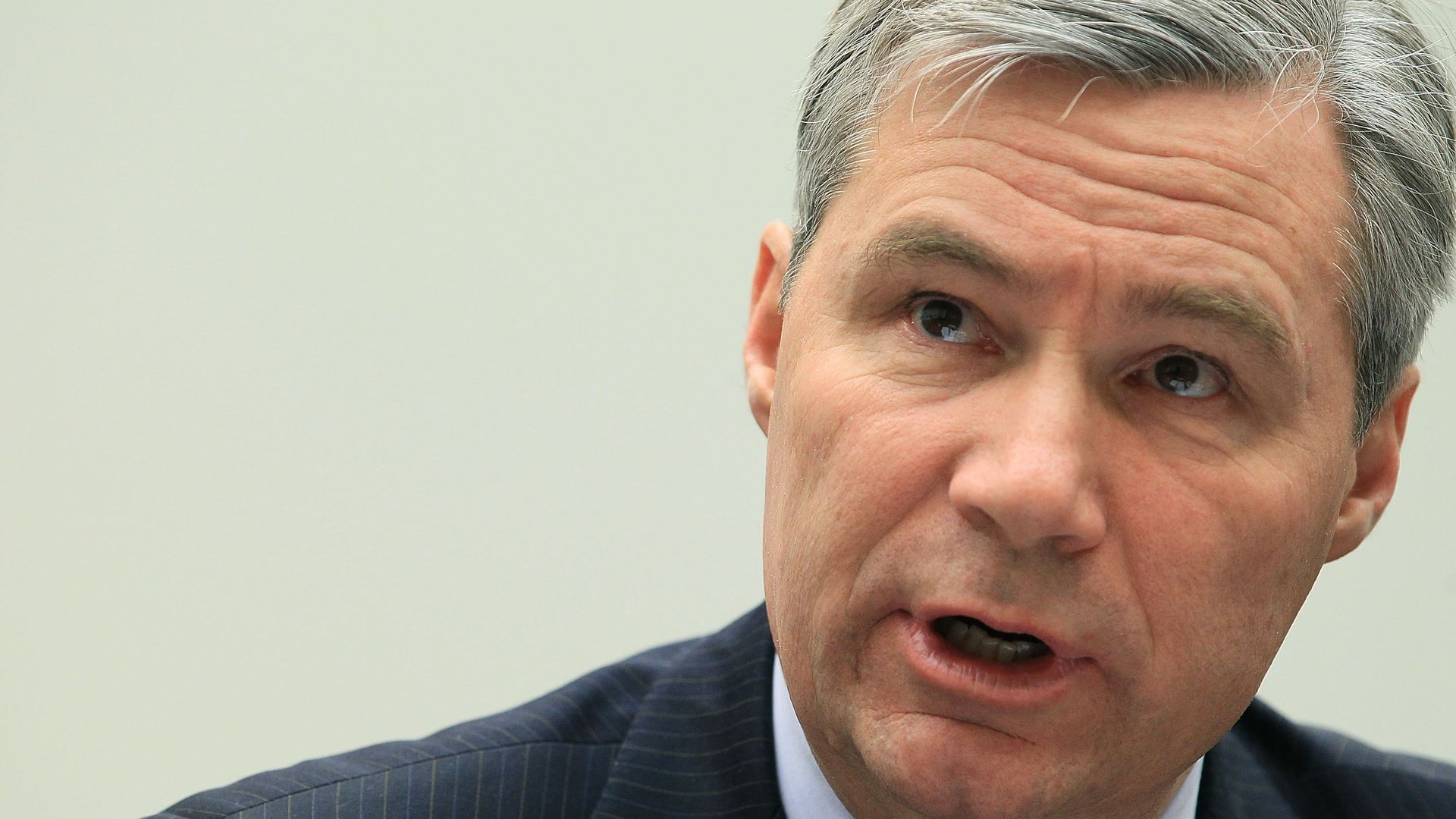 Big oil companies set to meet with Pope Francis later this week are being "duplicitous" in their support for addressing climate change, Sen. Sheldon Whitehouse, a Democrat from Rhode Island, says in a letter to the Pope dated Tuesday and being released today.
Why it matters: This letter is a window into the heart of the world's climate and energy debate: To what degree big oil and gas companies, whose products are warming the Earth but also help run the global economy, are genuine about being part of the solution to climate change.
The details: Whitehouse says the oil companies, including ExxonMobil and BP, continue supporting trade groups that oppose any climate policies and aren't supporting a carbon price bill Whitehouse has sponsored. He wrote:
"[I]t is painfully evident that the oil industry is duplicitous in its public-facing statements as it remorsefully schemes through proxies and agents to obstruct in the United States Congress the very progress it claims to seek."
For the record: Oil company officials have said they can't single-handedly change the near zero appetite Congress has to address climate change policy right now, and also that governments in general haven't done enough on the issue in decades past.
Go deeper: Big Oil teeters between enemy and ally in climate fight.
Go deeper