Shell CEO on climate lawsuits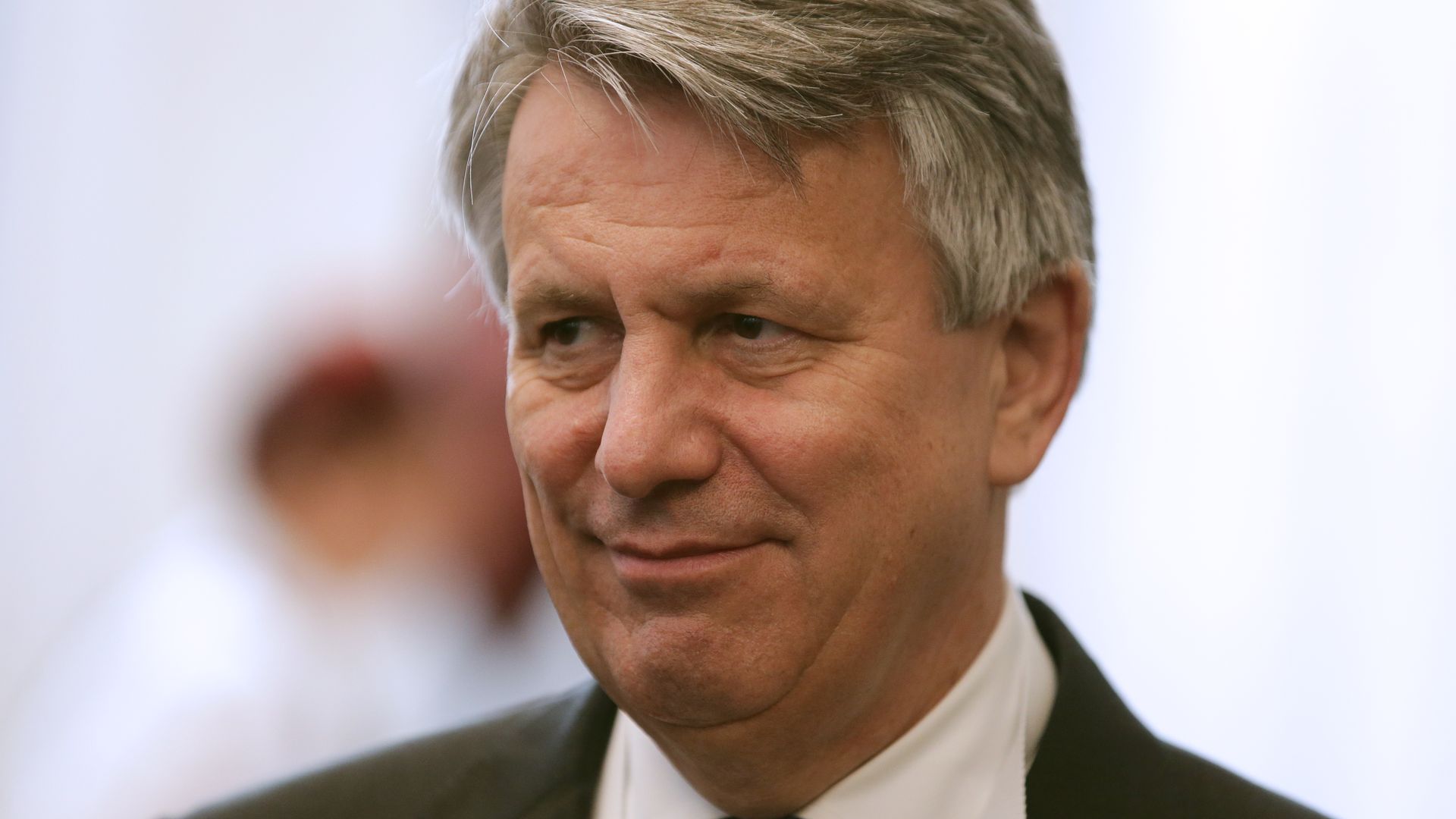 As Royal Dutch Shell faces both lawsuits and activists accusing it of misleading the public about climate change, its CEO addressed how the company has handled the issue — with a nod to the future.
Why it matters: Shell represents the leading edge in the oil industry when it comes to investments in cleaner sources of energy, but it has also borne a great deal of activist and investor pressure to do more.
The details: Shell is among several big oil companies named as defendants in lawsuits filed by cities and other municipalities across the United States claiming billions of dollars in damage from climate change. The lawsuits allege the companies knew and misled the public about the impacts their products have on the planet.
"Everybody will have a different perception. My perception is that we have been talking to governments about climate change as a real risk from the 90's. We believe therefore that governments for a long time haven't responded enough, haven't done enough. You could argue, it's also back at us again. Maybe we haven't been assertive enough, maybe we haven't been clear enough or maybe even omitted our obligations as a member of society to perhaps shame governments into doing the right things. Maybe it's that extreme you have to be.
"In a way that doesn't really matter anymore. We are where we are today. I think a company like us, many companies in the sector, by the way, are extremely well intended, we understand the magnitude of the change and the complexity of what it's going to take commercially to make climate-change mitigations a reality. What I find really problematic and disappointing in this point of time is we want to spent the entire bandwidth that we have in society on disagreeing, whereas we should spend that bandwidth on actually working together.
"It's so easy to imagine coalition of the willing, with companies like us, academics, governments, NGOs doing the right things.
"What happens instead, people point fingers at each other. When people get together to debate the issue there is an endless festival of ideas that's going on all the time, nobody comes together and says, 'Well, actually, I hear you, that's a really good idea, why don't we get on with it.' That I think is one of the more disappointing parts.
"It will have to change at some point in time, the burning planet will be so visible and so hot that people will say, 'let's get on with stuff.' But I think we are a ways off from that I'm afraid."
— Royal Dutch Shell CEO Ben van Beurden
Go deeper: Big Oil teeters between enemy and ally in climate fight
Go deeper