Go deeper: Where the Parkland student activists are now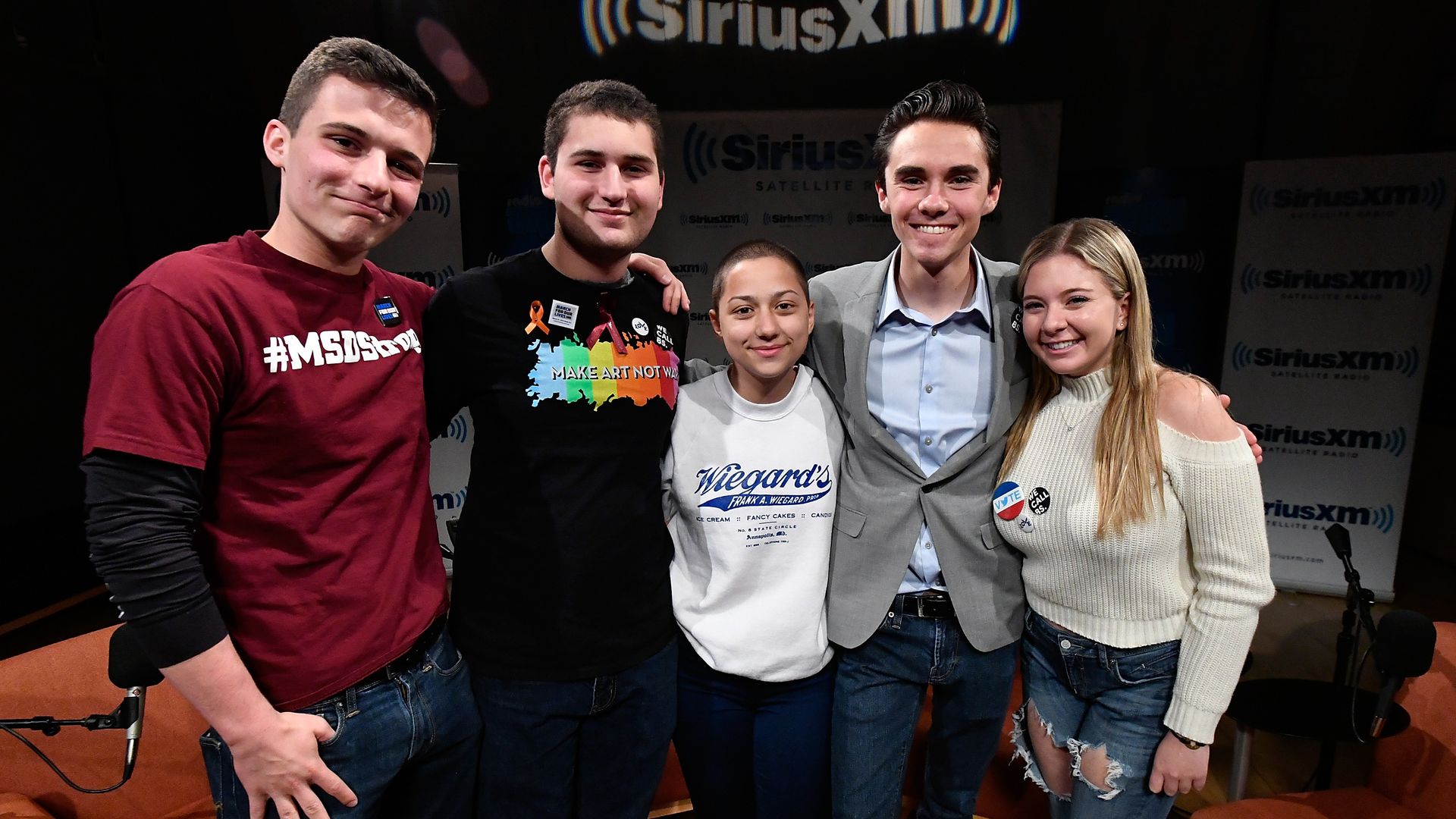 Months after becoming the leading faces and voices of the student activist movement in America, dozens of students who survived the Parkland school shooting are plotting their next move.
The big picture: These students, who have launched a nationwide debate on gun control, are now taking the next steps to produce results. Some are graduating and plan to take their activism on the road, while others continue to call for action in their local communities.
What's happening:
Graduation: After juggling class assignments and activism in recent months, several Parkland students graduated Sunday, and gun violence was front and center at the ceremony. The graduates wore the color orange and other symbols to make a non-verbal political statement. The seniors among the 17 people killed were also memorialized.
David Hogg, one of the prominent faces of the March for Our Lives movement, told Axios' Mike Allen over the weekend he plans to work on voter registration during his gap year. Meanwhile, Emma González, another key figure, is headed to the New College of Florida in Sarasota.
National voter registration bus tour: The founders of March for Our Lives, including survivors of the shooting, said Monday that they'll be crisscrossing the country this summer in 20-states to register young voters as part of a broader push for stricter gun laws. The tour kicks off on Friday, June 15, in Chicago.
Brooklyn Bridge March: This weekend, shooting survivor Aalayah Eastmond helped lead a demonstration of thousands who marched across New York's Brooklyn Bridge in a protest against gun violence. The march was organized by the city's student-led group Youth Over Guns.
Conservative activism: Kyle Kashuv, who received substantial publicity for taking a conservative approach to his activism — unlike most of his classmate — continues to advocate for a middle ground. His belief that gun control is not the answer to the epidemic of mass shootings has forced him to the center of the country's gun debate.
Go deeper: How the Parkland teens spearheaded a worldwide movement
Go deeper