Ethiopia says it will accept peace deal with rival neighbor Eritrea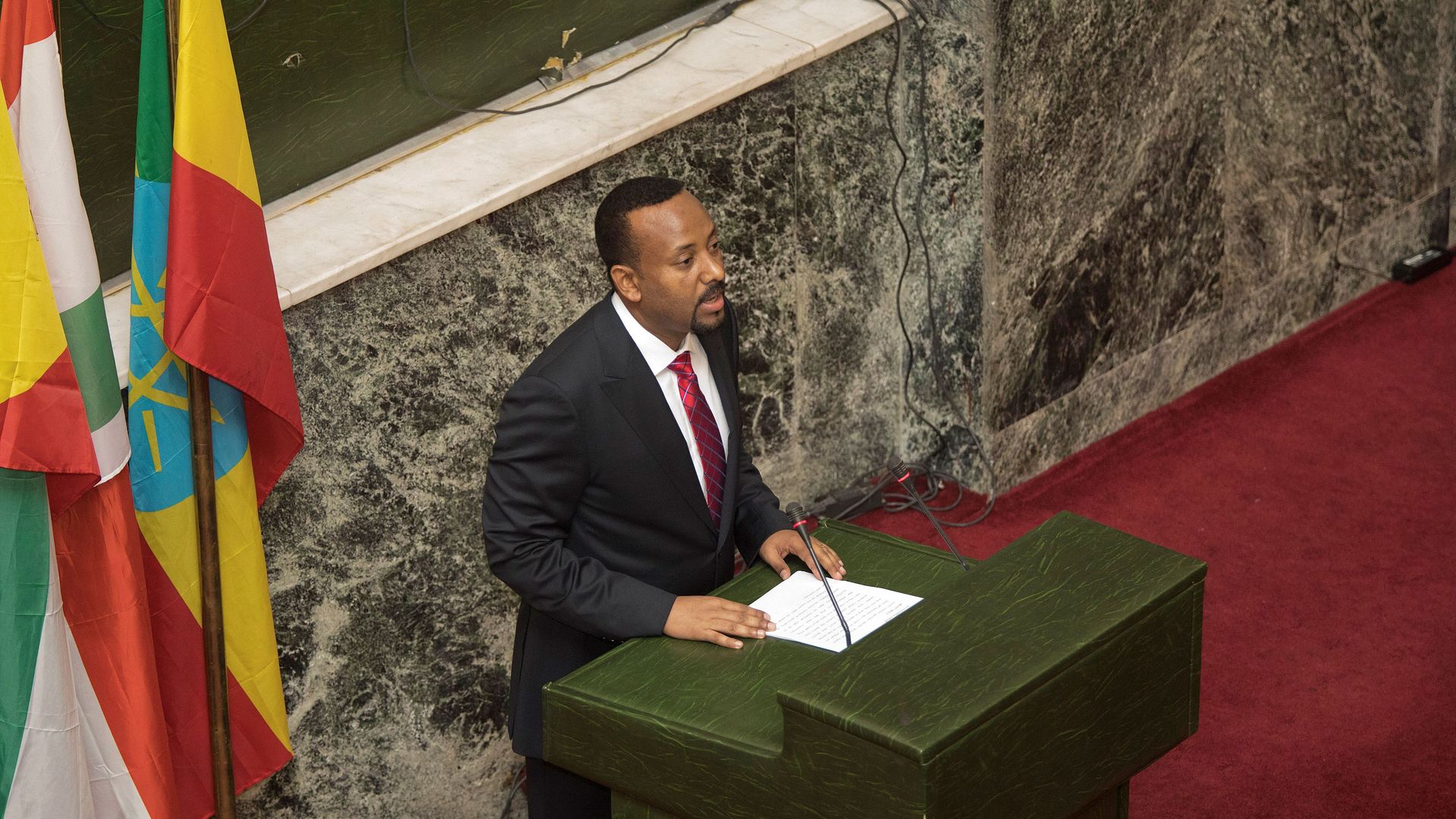 Ethiopia says it will accept a peace agreement with Eritrea and bring an end to a deadly conflict between the two neighbors. Ethiopia's new prime minister, Abiy Ahmed, has positioned himself as a reformer and vowed to achieve peace with Eritrea.
The backstory: The New York Times explains that "the countries fought a war from 1998 to 2000 over their border dispute, which left about 80,000 people dead. They signed a peace agreement in 2000, but the Ethiopians never accepted the findings of a boundary commission established by the agreement." Per the AP, Ethiopia also said today that it will "open up parts of state-owned enterprises in sectors such as energy, aviation and telecoms to private investment and others, such as railways and hotels, to full privatization."
Go deeper: The world's fastest growing economy, in one of its poorest nations.
Go deeper