Automakers struggle to head off the California–EPA legal battle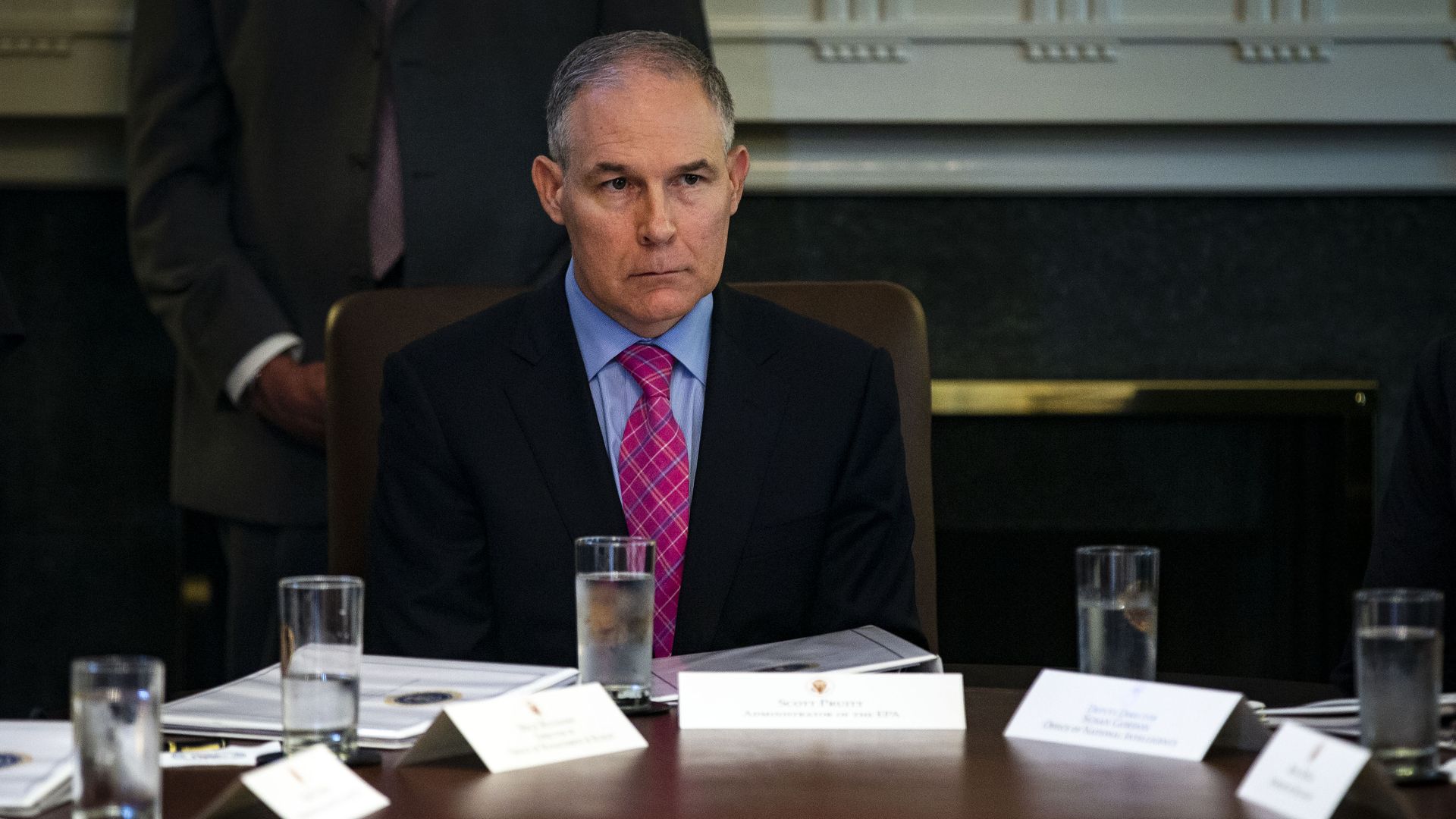 The Trump administration sent its proposed revisions of automotive fuel-economy standards to its budget office last week, the final step before public rollout. A key effort to address climate change, this Obama-era regulatory plan would greatly reduce car and light-truck greenhouse gas (GHG) emissions by 2025, while the Trump administration seeks to freeze standards after 2020.
What to watch: The freeze would spark a legal battle with California, which wants to maintain the Obama-era standards. Automakers publicly say they don't want this fight, but they set the stage by investing in groups like the Competitive Enterprise Institute, whose Myron Ebell headed the Trump EPA transition, and asking the transition team to reconsider the standards two days after the election. Now, they might look for California to make concessions before it enters the risky litigation process.
Various parties to this debate claim impacts on other issues — jobs, safety and energy dominance — but the critical issue at stake is the climate. Transportation has become the nation's largest source of GHG emissions; the weaker the standards, the less these emissions get trimmed. Trump's freeze would likely lead to an excess of over 100 million metric tons of GHG by 2035.
Automakers are trying to persuade the administration to maintain enough of a fuel-economy gain to keep California on board. But, given that a more moderate proposal could reflect poorly on Trump, it might be too late to control the anti-regulatory juggernaut they've unleashed.
The bottom line: California may soon feel pressured to either make significant concessions or gamble that the Supreme Court won't rule against the state's ability to set its own standards. Either way, things don't look good for the planet.
John M. DeCicco is a research professor at the University of Michigan Energy Institute.
Go deeper