Report: U.S. considering whether to widen role in Yemen war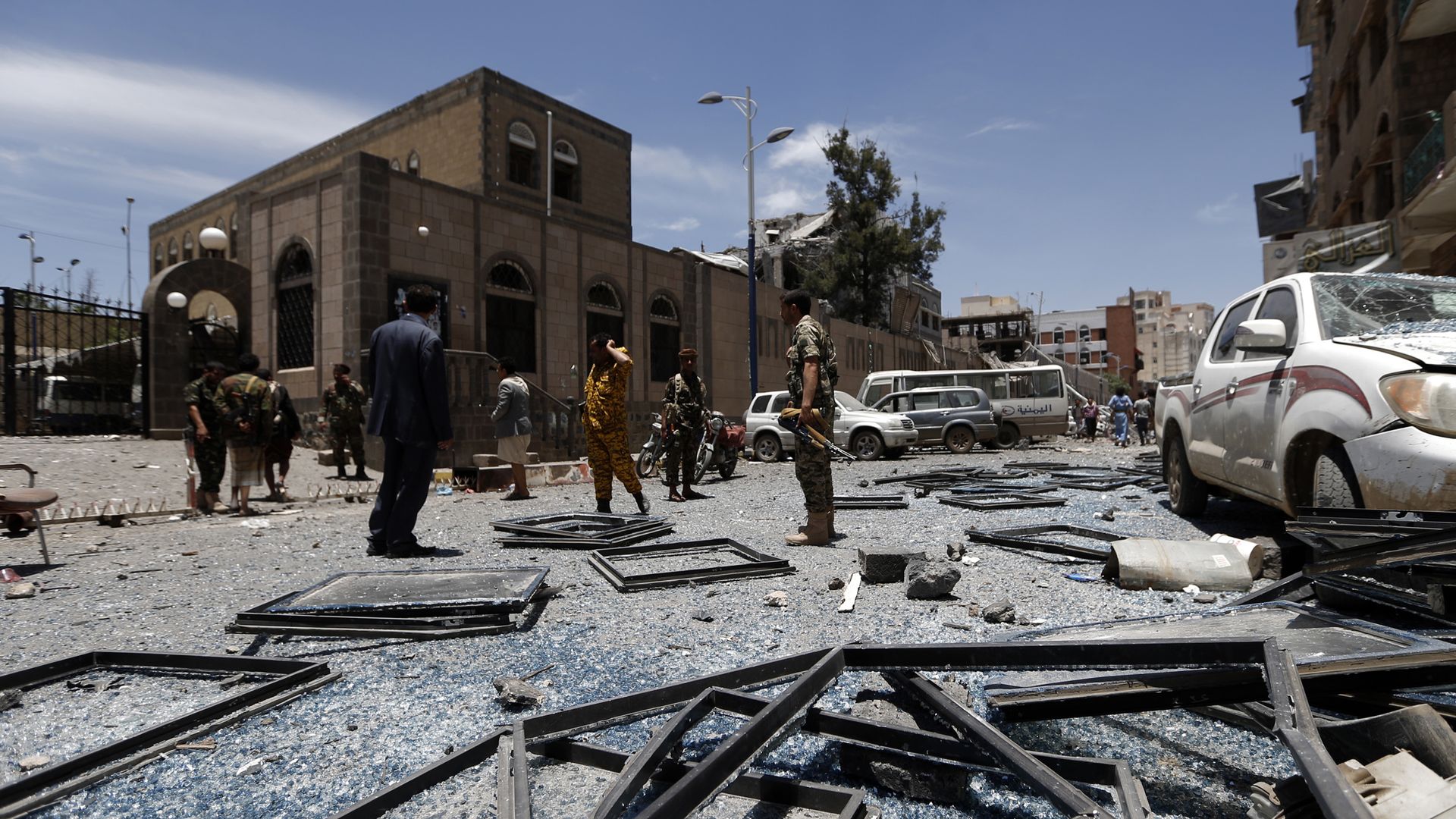 The Trump administration is considering a request by the United Arab Emirates to help the Saudi-led coalition seize a key port in Yemen for humanitarian aid from Iranian-backed Houthi fighters, reports the Wall Street Journal.
The details: Top Yemen specialists in the administration will reportedly meet on Monday to discuss a strategy. The U.S. military has been supporting the Saudi coalition since 2016, targeting al Qaeda and Islamic State fighters. Government sources told the WSJ that key officials are deeply divided over whether the country should expand its involvement.
Go deeper