Howard Schultz is leaving Starbucks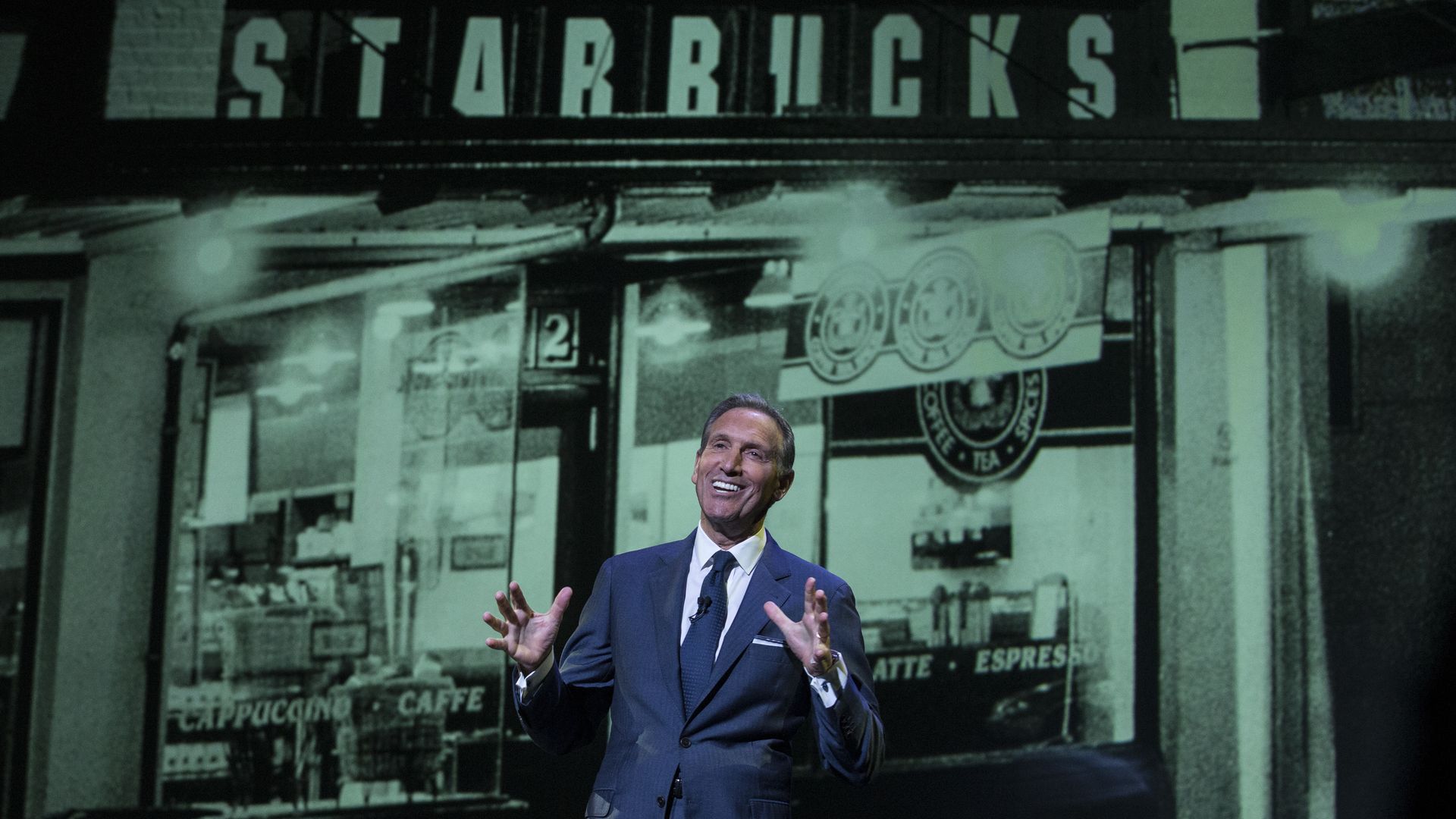 Starbucks executive chairman and former CEO Howard Schultz plans to leave the company at the end of this month. Per an interview with The New York Times:
"One of the things I want to do in my next chapter is to figure out if there is a role I can play in giving back. I'm not exactly sure what that means yet."
Why it matters: Schultz has been regularly floated as a possible Democratic Party challenger to President Trump in 2020. When asked about it earlier this year, he demurred but didn't rule it out.
Schultz stepped down as CEO more than a year ago, with Kevin Johnson taking charge. But there was always speculation that he might resume the job, given that he had done so once before.
This time, however, he is creating a greater separation by also leaving the company's active board of directors, becoming chairman emeritus while Mike Ullman becomes the new chairman.
Starbucks stock is down around 1.5% in aftermarket trading.
Schultz told the NYT that the company had originally planned to make the resignation announcement last month, but delayed after two black men were arrested inside of a Starbucks while waiting for a friend to arrive.
Starbucks statement: "During his four decades as CEO and chairman, Schultz grew Starbucks from 11 stores to more than 28,000 stores in 77 countries. Under Schultz's leadership, Starbucks has delivered a 21,000% gain in the value of its stock price since its initial public offering in 1992."
Go deeper