How to finance expanded access to off-grid solar power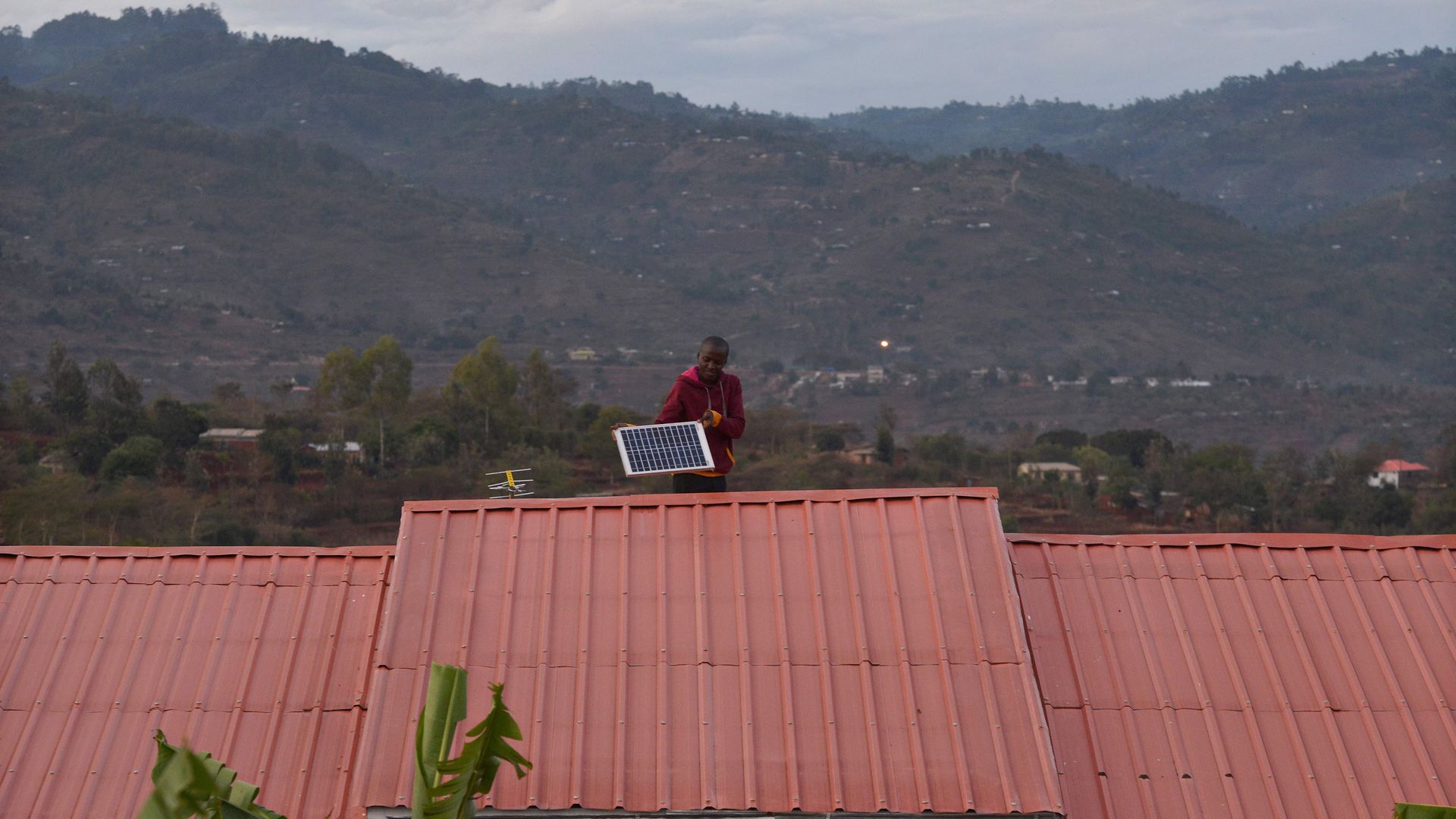 For the more than 1 billion people without reliable electricity access, advances in off-grid solar (OGS) solutions present significant promise: A recent World Bank report showed that by 2017 the global OGS sector was providing improved energy access to an estimated 73 million households.
Yes, but: Half of the projected $5.7 billion for OGS to hit its full potential from 2017 to 2022 still needs to be raised. While established multilateral and commercial financiers are expected to partially fill this gap, new financial innovations that tap less traditional investors also show strong potential to help meet the sector's growing needs.
Financial innovations such as pay-as-you-go business models have combined with falling photovoltaic-cell costs to open funding channels on terms acceptable to newer investors. This financing offers growing OGS companies the resources to expand their activities and increase customer access.
The details: Several features make the OGS market particularly suited to today's financial services innovations (e.g., blockchain, cryptocurrencies, crowdfunding, receivables securitization, data-enabled lending):
Newer technology and business models deployed by startups that lack track records or collateral
Smaller transaction sizes with multiple parties
Typically unmonetized social impacts (e.g., energy access and zero emissions)
Decentralized, remote providers and low-income customers
Large transaction data volumes
Limited financial infrastructure in OGS markets, requiring new models to finance market entry
Multiple companies beyond top firms that are needed to serve more customers
What's next: Many private, government and multilateral stakeholders are piloting these financial innovations in the OGS market. This summer, the World Bank will release a study with the Cambridge Center for Alternative Finance assessing these efforts and suggesting ways to scale moving forward.
Jonathan Coony is global lead for green competitiveness at the World Bank Group.
Go deeper