EPA taps former chemical industry attorney to head Superfund group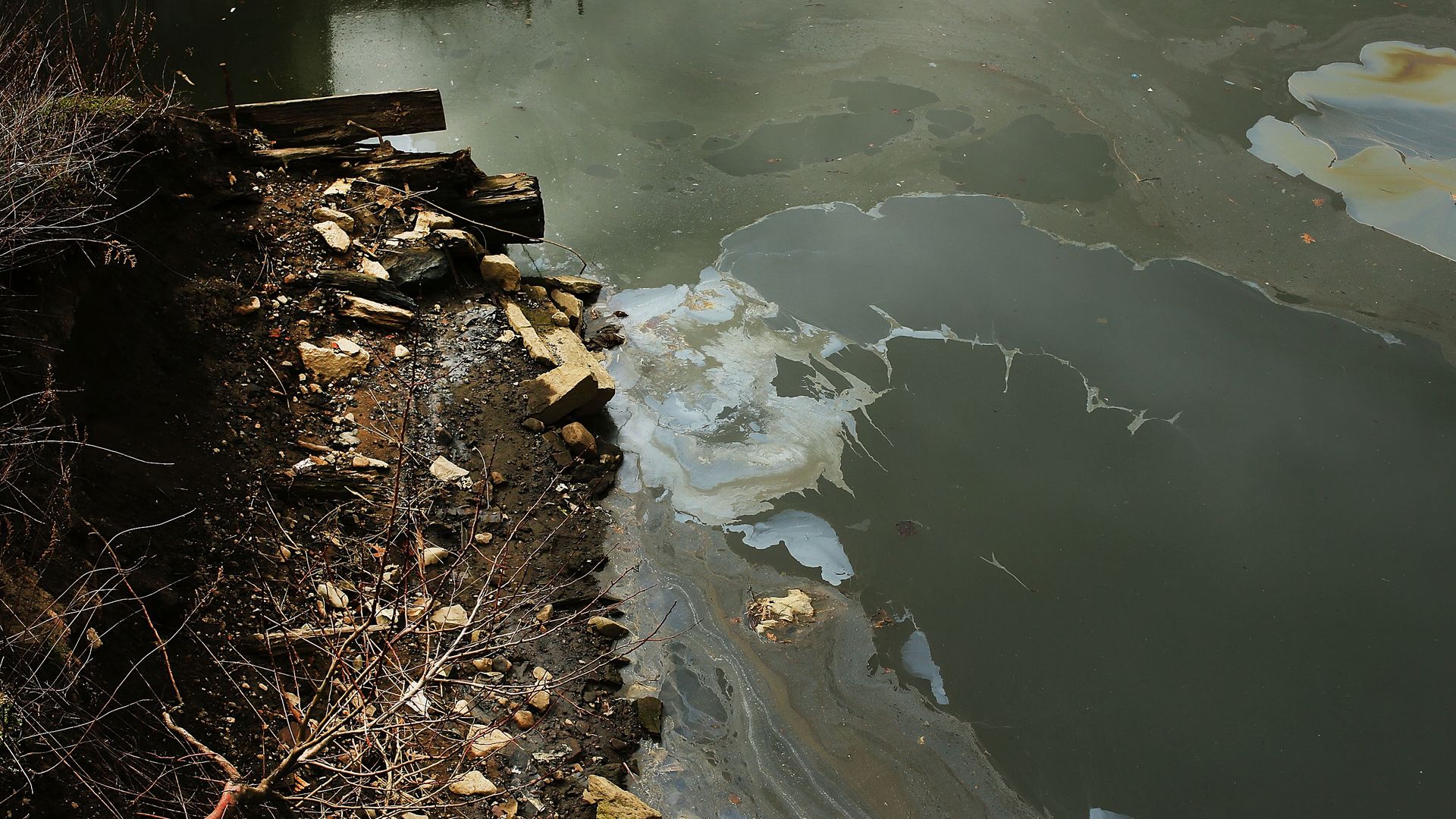 The Environmental Protection Agency's task force that oversees the cleanup of some of the country's most contaminated sites, will be led by a former lawyer for a plastics and chemicals company, the AP reports.
Why it matters: Steven Cook, the new chair of the Superfund Task Force, has reportedly worked more than 20 years as a corporate counsel for LyondellBasell Industries — one of the country's largest plastics, chemicals and refining companies that the EPA has suspected of polluting some three dozen sites.
The details: The task force is overseeing the cleanups of more than 1,300 toxic sites. The AP reports that Cook signed a memo in April recusing himself from regulatory matters involving LyondellBasell. But he's allowed to participate in matters involving the company if the decision would also affect five or more other companies.
Cook joined the agency in February as deputy assistant administrator for EPA's Office of Land and Emergency Management.
What they're saying: Agency spokesman Lincoln Ferguson told the AP: "All EPA employees receive ethics briefings when they start and continually work with our ethics office regarding any potential conflicts they may encounter while employed here. Steven Cook is no different."
Pattie Shieh-Lance, a LyondellBasell spokeswoman, told the AP the company has "resolved its Superfund obligations nearly a decade ago" and it "does not currently have any such obligations."
The bigger picture: An AP analysis found that nearly half the EPA's political appointees under the current administration have close industry ties. Of the more than 60 hires tracked last year, the publication said about one-third worked as registered lobbyists or attorneys for chemical companies, fossil fuel manufacturers or other EPA-regulated companies.
Go deeper