Trump nominates new Federal Communications Commission member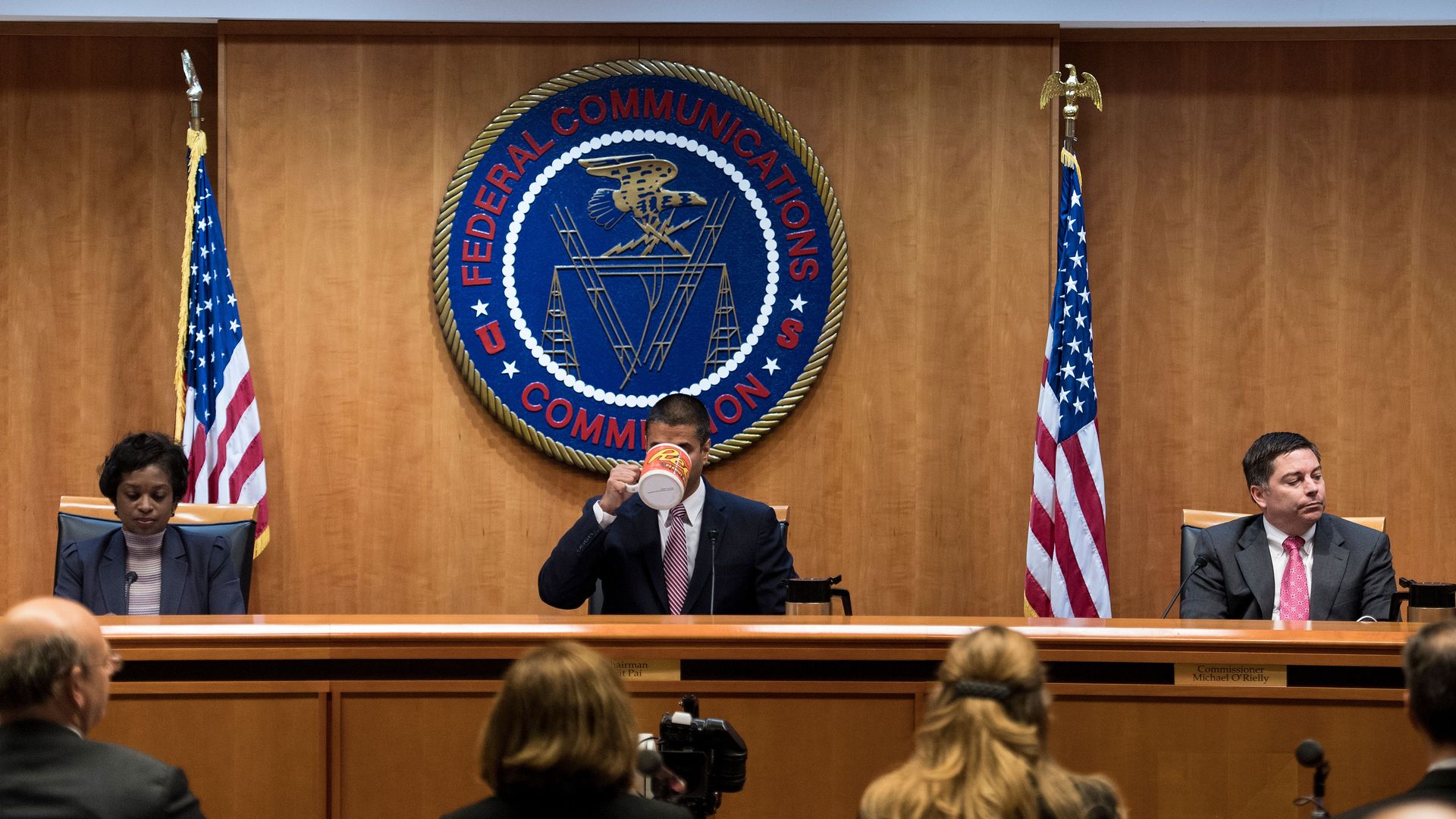 The White House has announced the nomination of Geoffrey Starks to be a member of the Federal Communications Commission (FCC) for a five-year term. Trump also nominated Elad Roisman to be commissioner of the Securities and Exchange Commission (SEC) for a five-year term.
Why it matters, per Axios' Kim Hart: If confirmed, Starks would fill the seat vacated by commissioner Mignon Clyburn, a Democrat, who announced her resignation in April. Starks and FCC Chairman Ajit Pai share Kansas roots. Starks currently works in the agency's enforcement bureau, which investigates possible violations of FCC rules.
Go deeper