Cuba to begin constitutional reform process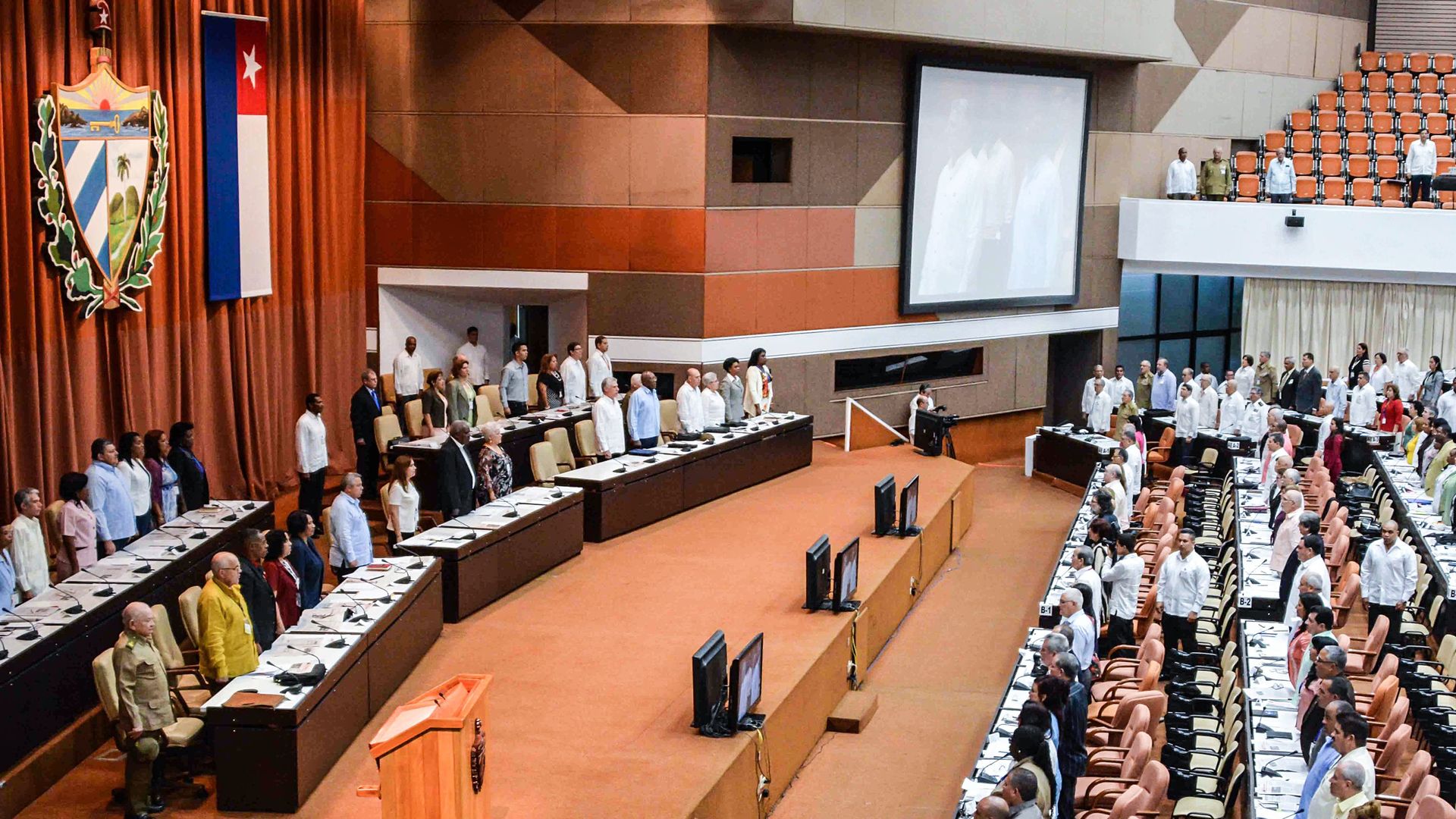 The national assembly of Cuba is expected to begin a rewrite of its constitution that will give "legal backing to the Communist-run island's economic and social opening while upholding the "irrevocable nature of socialism," Reuters reports.
Why it matters: Cuba has come a long way socially, as it only recently approved sex-change operations and discriminated against homosexuals following the 1959 revolution, per Reuters. The last time it changed its constitution was in 2002, when it made socialism "irrevocable."
Flashback: Raul Castro, Cuba's former president, originally made public the need for constitutional reform in 2011 following the enactment of reforms that allowed foreign investments to sustain Cuban socialism, Reuters adds.
What's next: When the government has a tangible draft, it will be discussed by the parliament and then the larger population "before being submitted to a referendum."
Go deeper