Phone surveillance tool may have been used near White House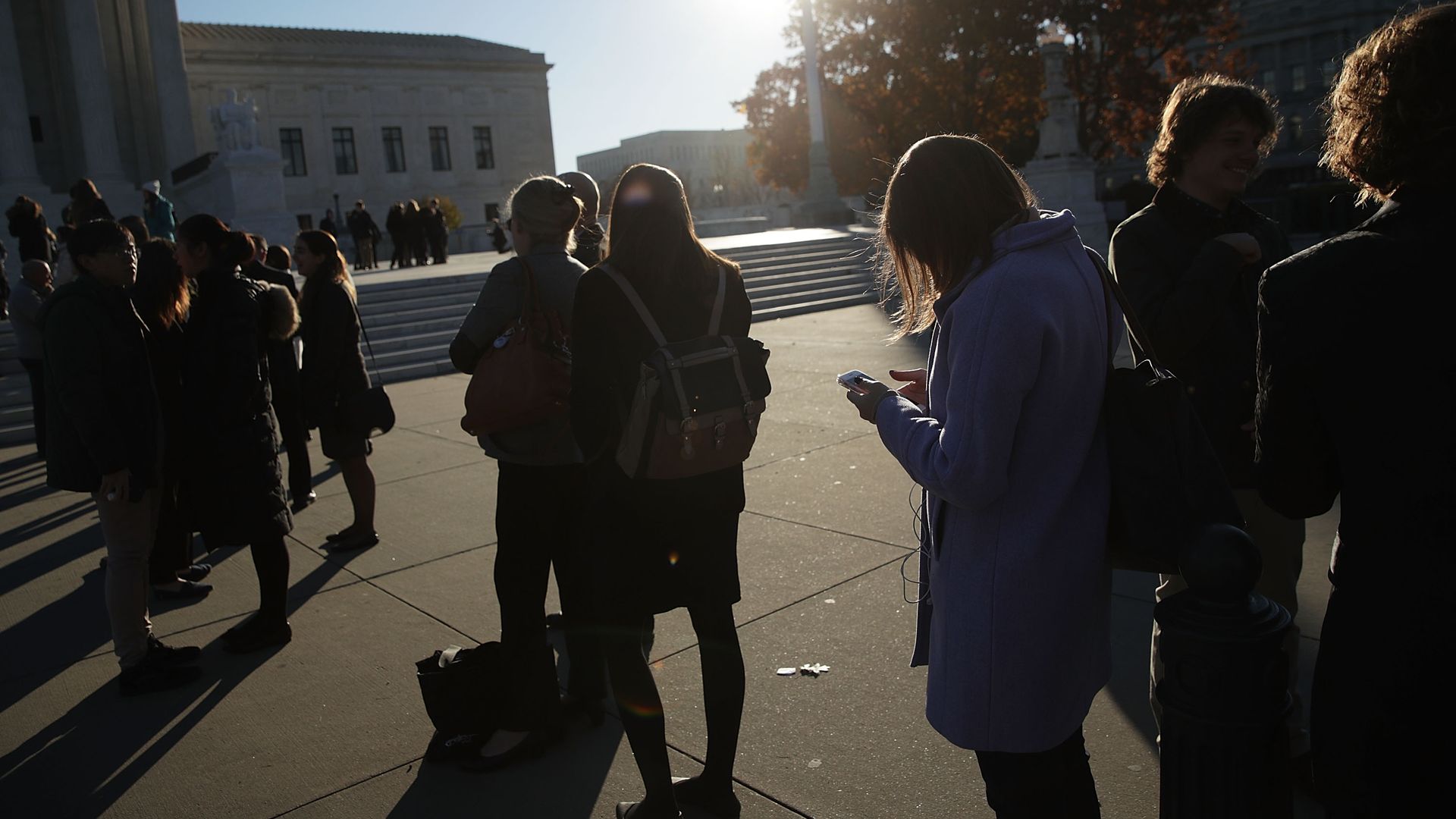 A Department of Homeland Security letter to Sen. Ron Wyden (D-Ore.) states that the agency found "activity that appeared consistent" with cell phone surveillance tools around the D.C. area, "including locations in proximity to potentially sensitive facilities like the White House."
Why it matters: Wyden fears the potential of international espionage. "The news of a possible foreign stingray near the White House is of particular concern giving reports that the President isn't even using a secure phone to protect his calls," he said in a statement.
The details: The letter, dated March 22, released Friday and signed by DHS cybersecurity official Christopher Krebs, says the agency ran a pilot program that placed sensors around the nation's capital to search for a surveillance tool called an IMSI catcher.
IMSI catchers, also called Stingrays, mimic cell phone towers that can be used for a variety of surveillance purposes. Depending on the sophistication of the IMSI catcher, surveillance can range from tracking the location of specific cell phones to redirecting phone calls.
Be smart: The letter also notes that law enforcement investigations into the detected signals found that at least some of them came from legitimate towers. It also notes that the National Protection and Programs Directorate, which ran the sensor tests, "lacks the appropriate enforcement and counterintelligence authorities" to do a full investigation into the signals it found.
Go deeper