Denmark passes law that bans wearing face veils in public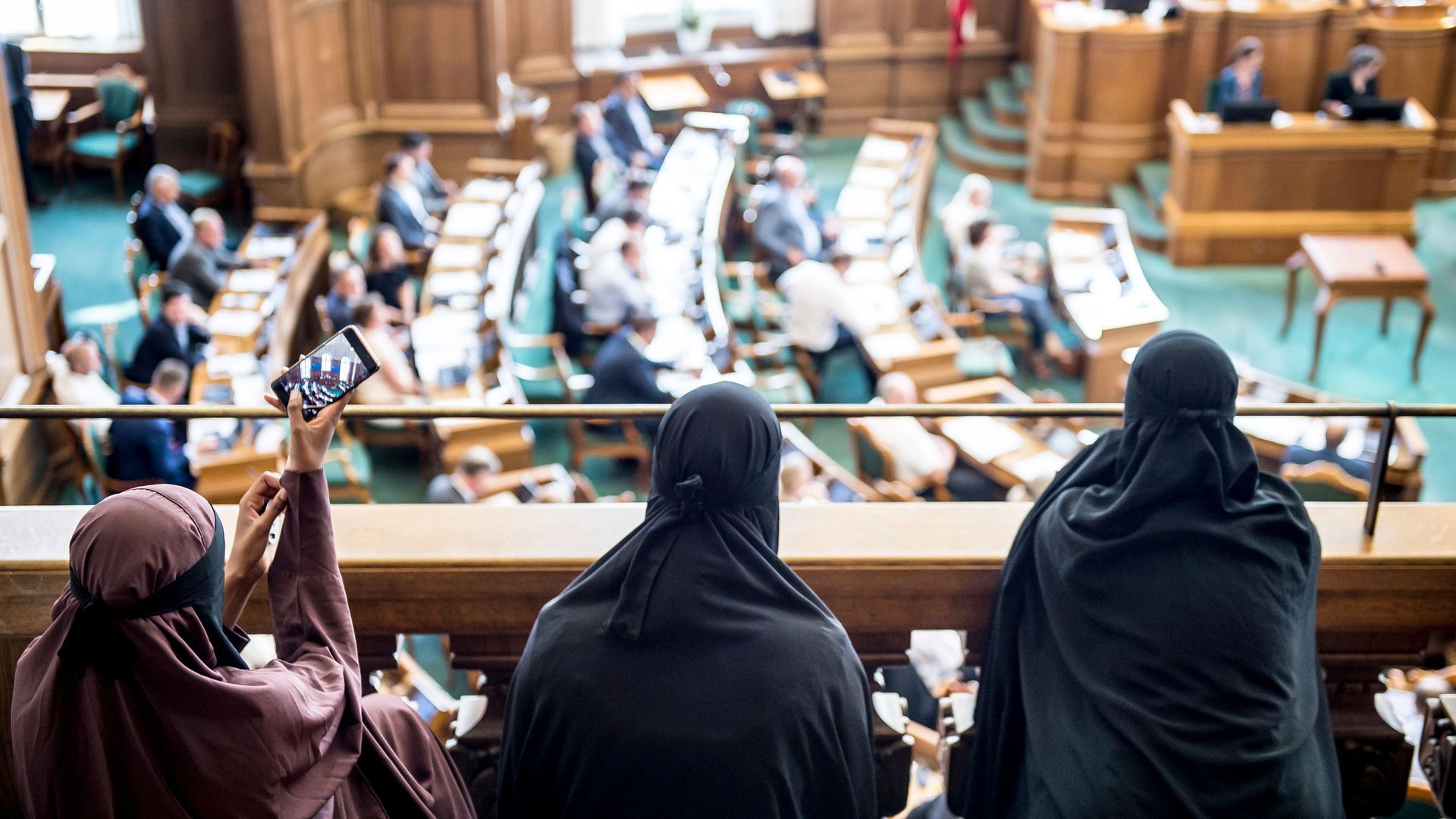 Denmark's parliament has passed legislation outlawing the wearing of face coverings in public spaces — a move critics say infringes on the rights of Muslim women who choose to wear the niqab or burqa, NBC News reports.
The details: The country's center-right government claims face veils conflict with Danish values and now joins France, Belgium, the Netherlands, Bulgaria and the German state of Bavaria all having similar restrictions. Those refusing to comply with the law could face a fine of 1,000 Danish krone ($160) for a first offense and up to 10,000 krone for a fourth violation, per NBC News. The measure will go into effect on Aug. 1.
Go deeper