CVS donated to pro-Trump "dark money" group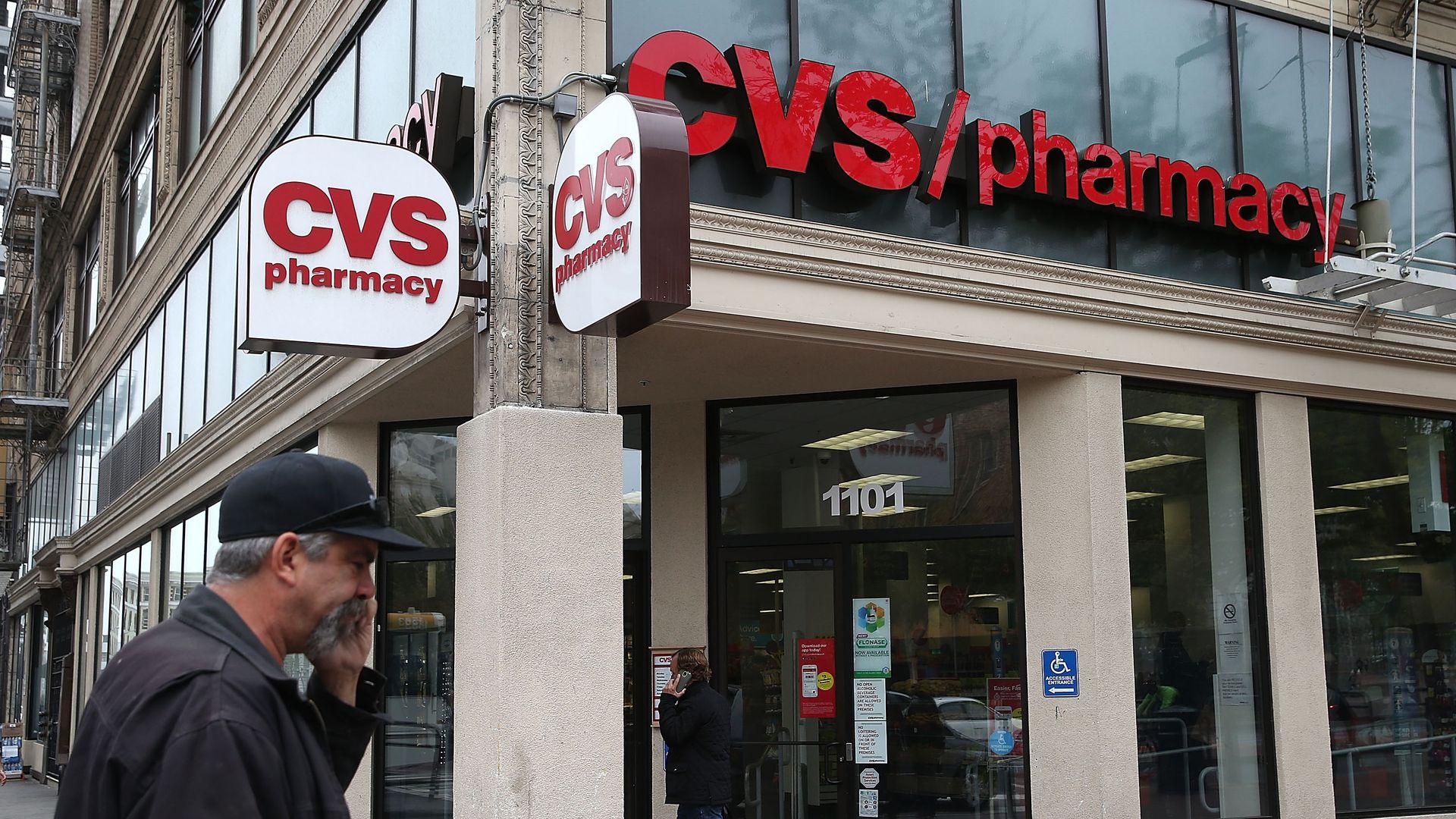 CVS Health said in a statement to Axios it will no longer donate to the pro-Trump "dark money" group America First Policies because of racist and pro-Nazi comments the group's officials had reportedly made.
The big picture: CVS donated $500,000 to America First Policies, MapLight reported this week, and CVS has since benefitted from the Trump administration and Republican policies. The health care conglomerate expects to reap $1.2 billion in savings this year alone from the tax overhaul, and is working with the Department of Justice to get approval for its $69 billion Aetna deal.
"CVS Health has firm nondiscrimination policies and is deeply committed to embracing diversity and treating all people with respect. Comments made by employees of America First Policies that were reported after we made our contributions are unacceptable to us. We have zero tolerance for discriminatory actions or behaviors, and as such we will not be making contributions to this organization in the future.
"CVS Health contributes to organizations across the political spectrum to help shape public policy and address legislation that has a direct impact on the company. Our contributions to America First Policies were made in 2017 to support advocacy for the U.S. Tax Cuts and Jobs Act. CVS Health supported this legislation and used the tax savings it created to invest in the growth and success of our employees, including increasing the starting wage for hourly employees and creating a new paid parental leave program for all full-time employees."
Go deeper