Trump floats clemency for Martha Stewart and Rod Blagojevich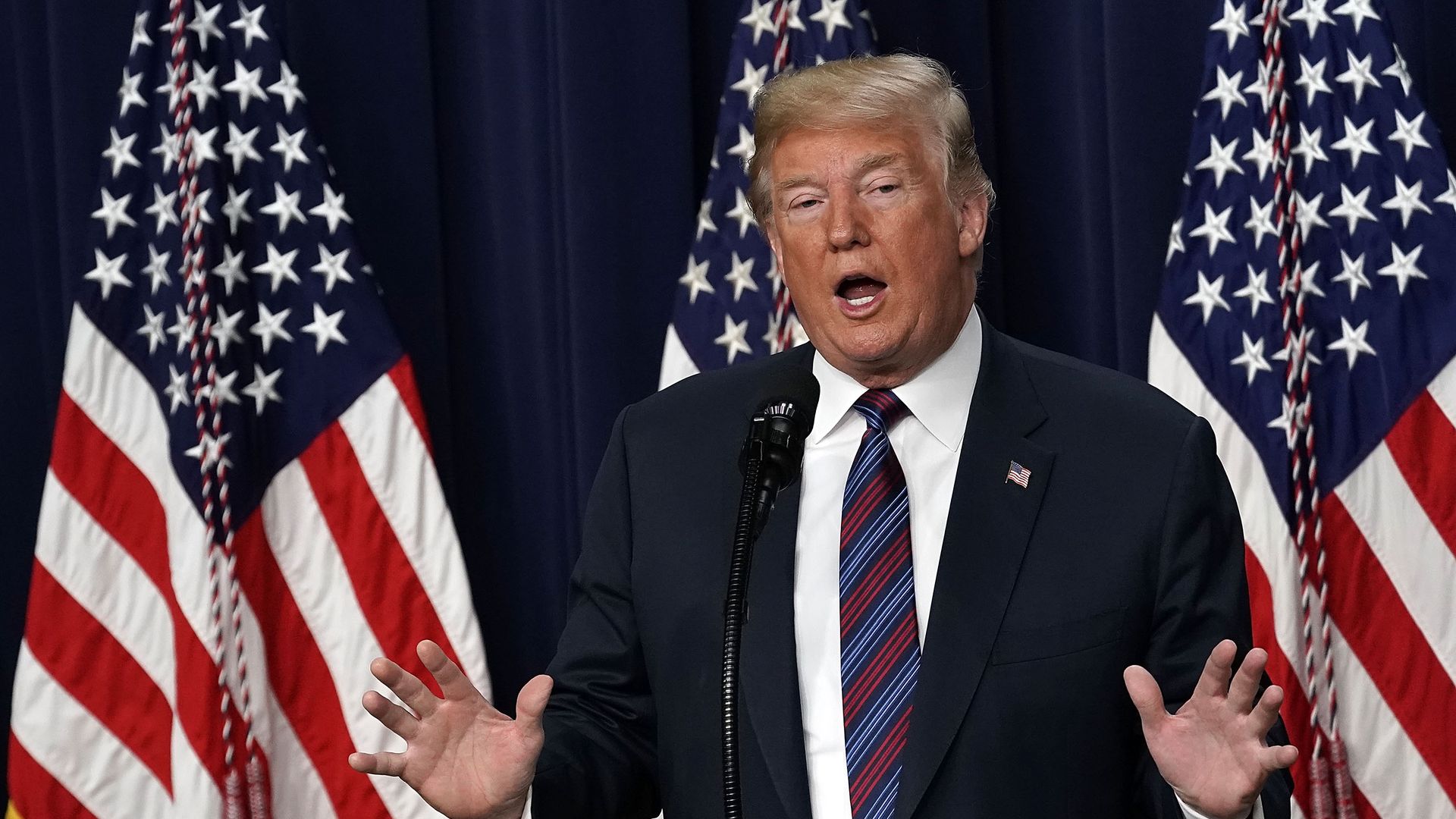 President Trump said he would consider pardoning Martha Stewart's insider trading conviction and commuting the political corruption sentence of ex-Illinois governor Rod Blagojevich during a session with reporters on Air Force One.
The list: Trump already has several pardons under his belt as president, including former sheriff Joe Arpaio, Scooter Libby, Navy sailor Kristian Saucier, boxing champion Jack Johnson, and — earlier today — right-wing filmmaker Dinesh D'Souza.
What Trump said:
"There's another one that I'm thinking about: Rod Blagojevich. 18 years in jail for being stupid and saying things that every other politician, you know, that many other politicians say."
"I don't know him other than that he was on The Apprentice for a short period of time. ... And he's a Democrat. He's not my party. But I thought that he was treated unfairly."
"I think to a certain extent Martha Stewart was harshly and unfairly treated — and she used to be my biggest fan in the world … before I became a politician. But that's OK, I don't view it that way."
Go deeper