Secret Service overpaid 2016 campaigns by $4 million for air travel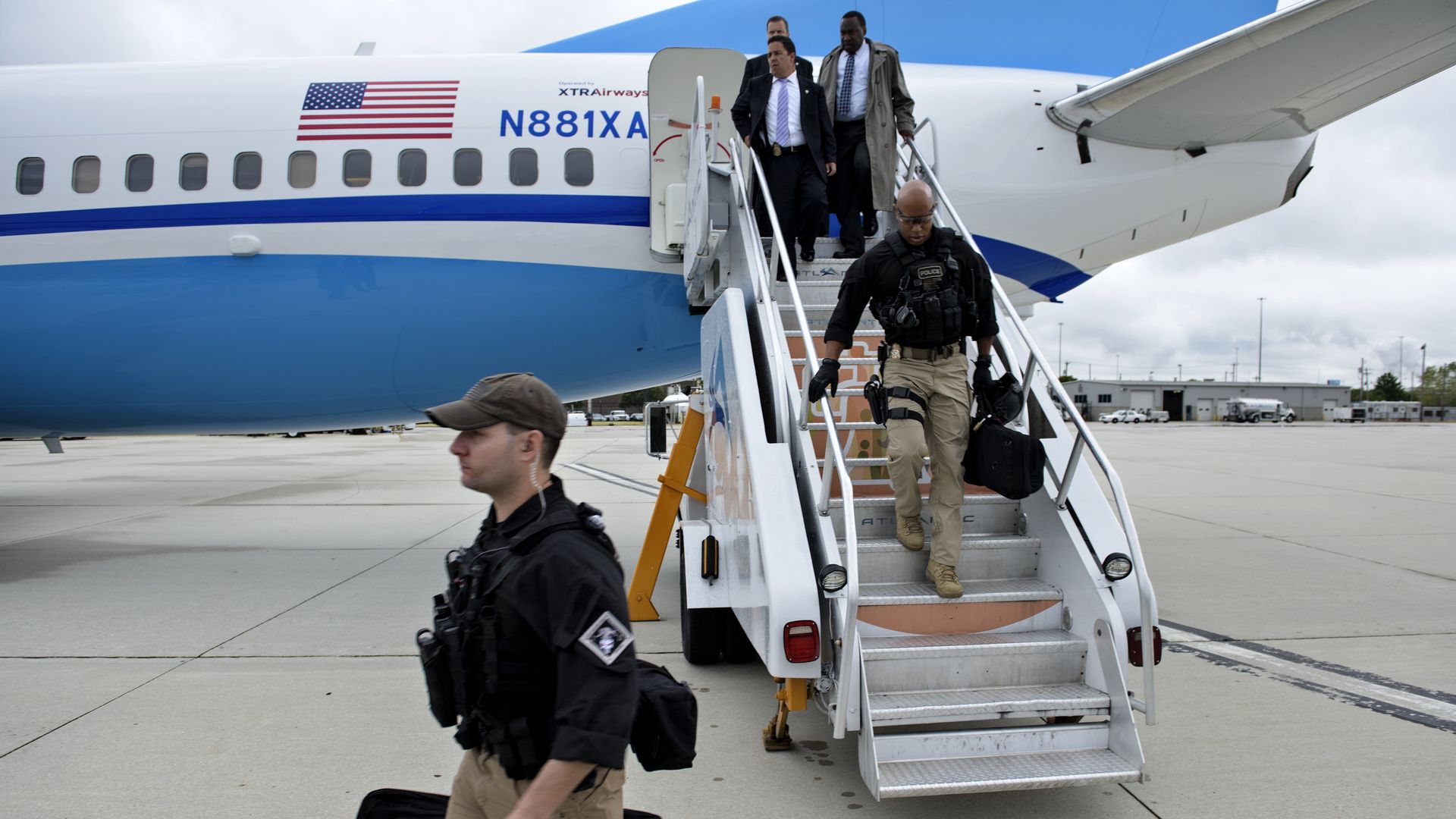 The U.S. Secret Service reportedly overpaid a total of $4 million to 2016 presidential campaigns for air travel, reports CNN citing a report by the Government Accountability Office.
The big picture: It's another headache of a financial headline for the Secret Service. Less than a year into President Trump's tenure, the agency hit its overtime cap protecting POTUS and his family.
The details: Eight months before Election Day, the Secret Service realized that "they were using the wrong formula to calculate the costs" of air travel for the campaigns, per CNN.
Additionally, the agency's policy had been to pay the lower of two options: the lowest available first-class fare or a pro rata share of a campaign charter flight. However, for the latter, it did not require campaigns or charter companies to provide invoices to document the cost of charter flights.
By the numbers: The report shows that an estimated $58 million was spent on air travel related to the campaigns including "two vice presidential candidates and six of the candidates' family members":
Donald Trump: $7.3 million for 965 flights.
Hillary Clinton: $7.1 million for 1,317 flights.
Bernie Sanders: $2 million for 159 flights.
Ben Carson: $615,567 for 107 flights.
Go deeper