Engineering projects show growing promise for tidal energy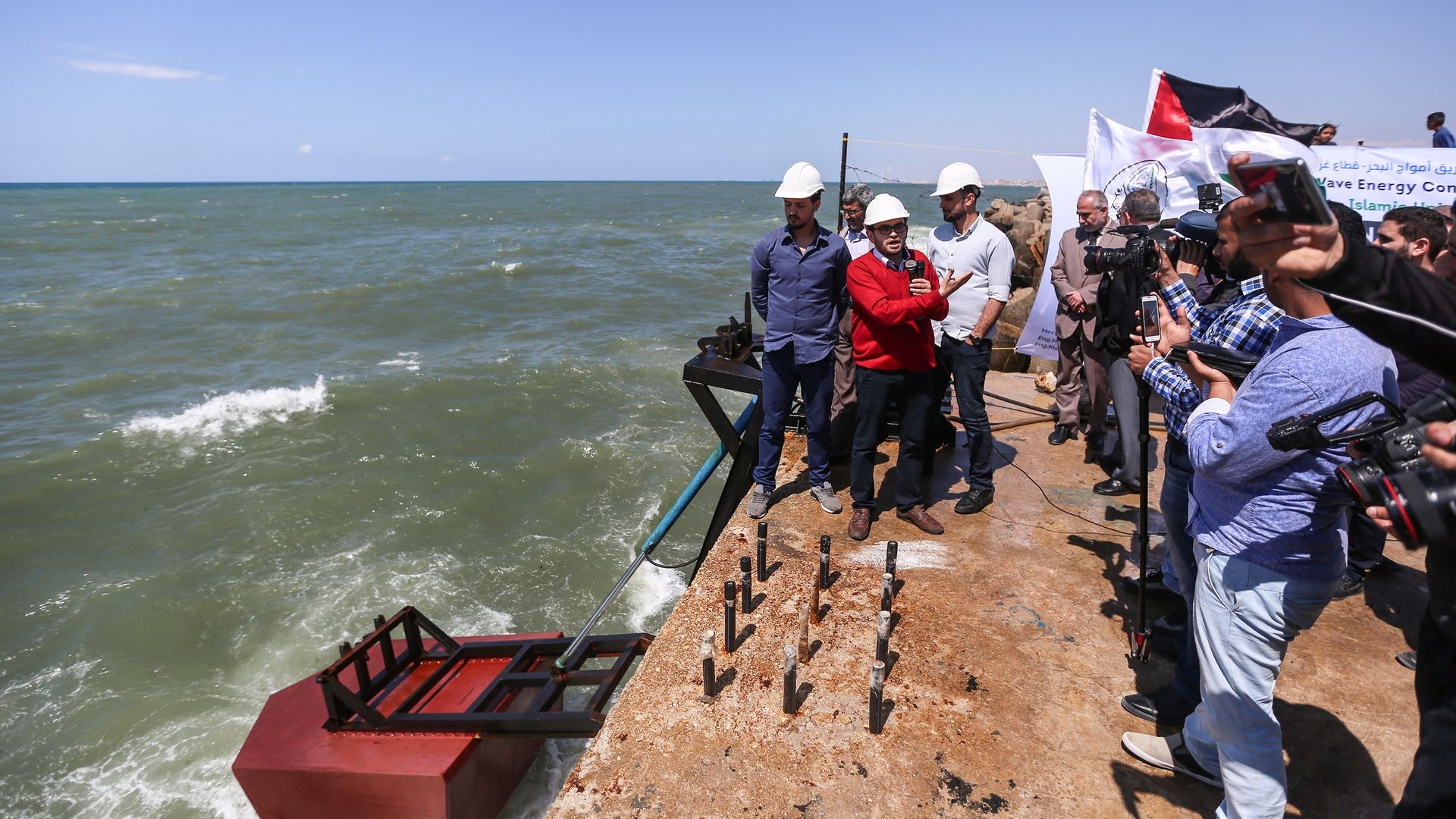 Tidal energy has been slow to develop into a reliable form of grid power, but recent demonstration projects suggest that might be changing. If the technology continues to mature, tidal energy could become a significant renewable power source in many countries.
The problem: Although energy developers have long sought ways to exploit ocean tides to generate electricity, few large-scale projects are actually running in the water. That's because operating in the ocean poses a frustratingly difficult engineering problem: Corrosion, biofouling and extreme wave and current forces all contribute to the slow destruction of devices.
Tidal power's benefits:
Tidal energy is dense: Seawater is 830 times denser than air. This means, at least in theory, that a tidal energy converter has a smaller physical footprint than a solar or wind array producing the same amount of power.
Tides are predictable and easy to forecast — not just hours in advance, but decades. The intermittency is predictable, which from a grid perspective makes tidal energy much easier to integrate.
What's new: Proving reliability through large-scale demonstration projects is a key step toward making tidal power a reality.
Last month, Atlantis Resources, a U.K.–based tidal energy developer, announced that its MeyGen project has cumulatively delivered about 6 GWh to the grid since it was connected a year ago. It produced 1,400 MWh in March alone, equivalent to the monthly energy consumption of about 1,500 U.S. homes.
Scotrenewables, another U.K. tidal developer, reports that as of last April its device generated a cumulative 2 GWh since August 2017.
The bottom line: Tidal energy still has a ways to go before it becomes cost-competitive with other renewable energy technologies, but these numbers point to a maturing sector that is reliably generating real power for the grid.
David Hume is a marine engineer contractor supporting the U.S. Department of Energy Water Power Technologies Office's marine renewable energy portfolio and founder of The Liquid Grid. The views expressed are his own.
Go deeper