Scoot is expanding to Spain and adding bikes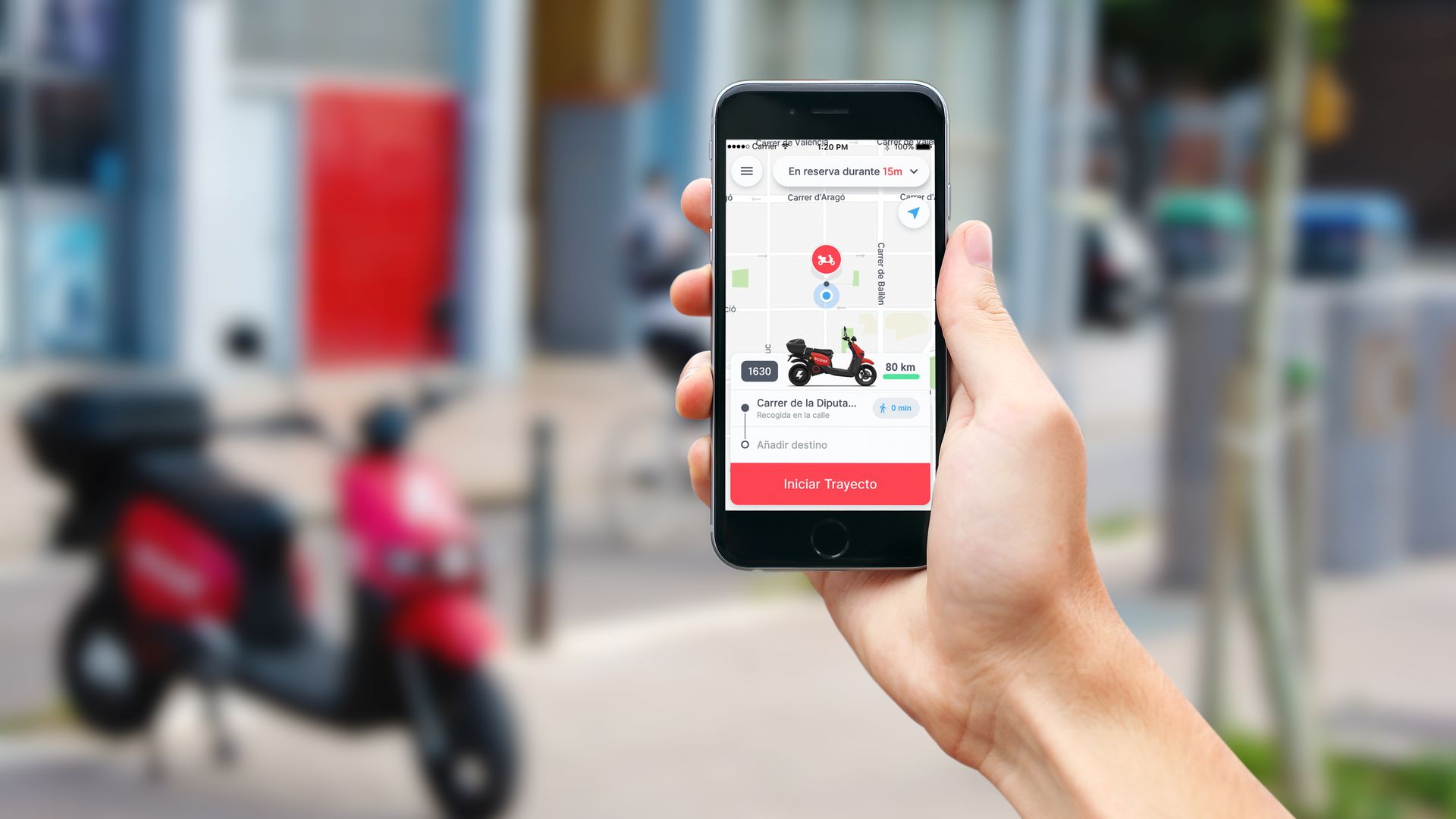 While a handful of electric scooter startups are duking it out on the streets (and sidewalks) of San Francisco, seven-year-old motorized scooter company Scoot is expanding to its second city, Barcelona, and adding a new vehicle: bicycles.
Why it matters: "Even though Uber and Lyft have gotten really cheap, they're not that cheap… You don't have to be rich to be in a hurry," Scoot co-founder and CEO Michael Keating tells Axios.
With a $19 per month pass, 30-minute Scoot rides cost $3. Riders can also pay as they go ($4 for 15-minute ride), or get unlimited 30-minute rides for $99 per month. In Barcelona, scooter rides will cost €0.20 per minute and €0.10 per minute for bikes.
Why bikes? "There's a lot of folks who might not try a motorbike but they'll try a bicycle," he says. For now, however, Scoot's bikes will only be available in Barcelona as San Francisco is still not issuing additional permits for bike-sharing companies (Uber-owned Jump is the only one).
Will it ever add those small electric scooters? It's not off the table, says Keating.
Go deeper