Study: Hotter temperatures hurt U.S. students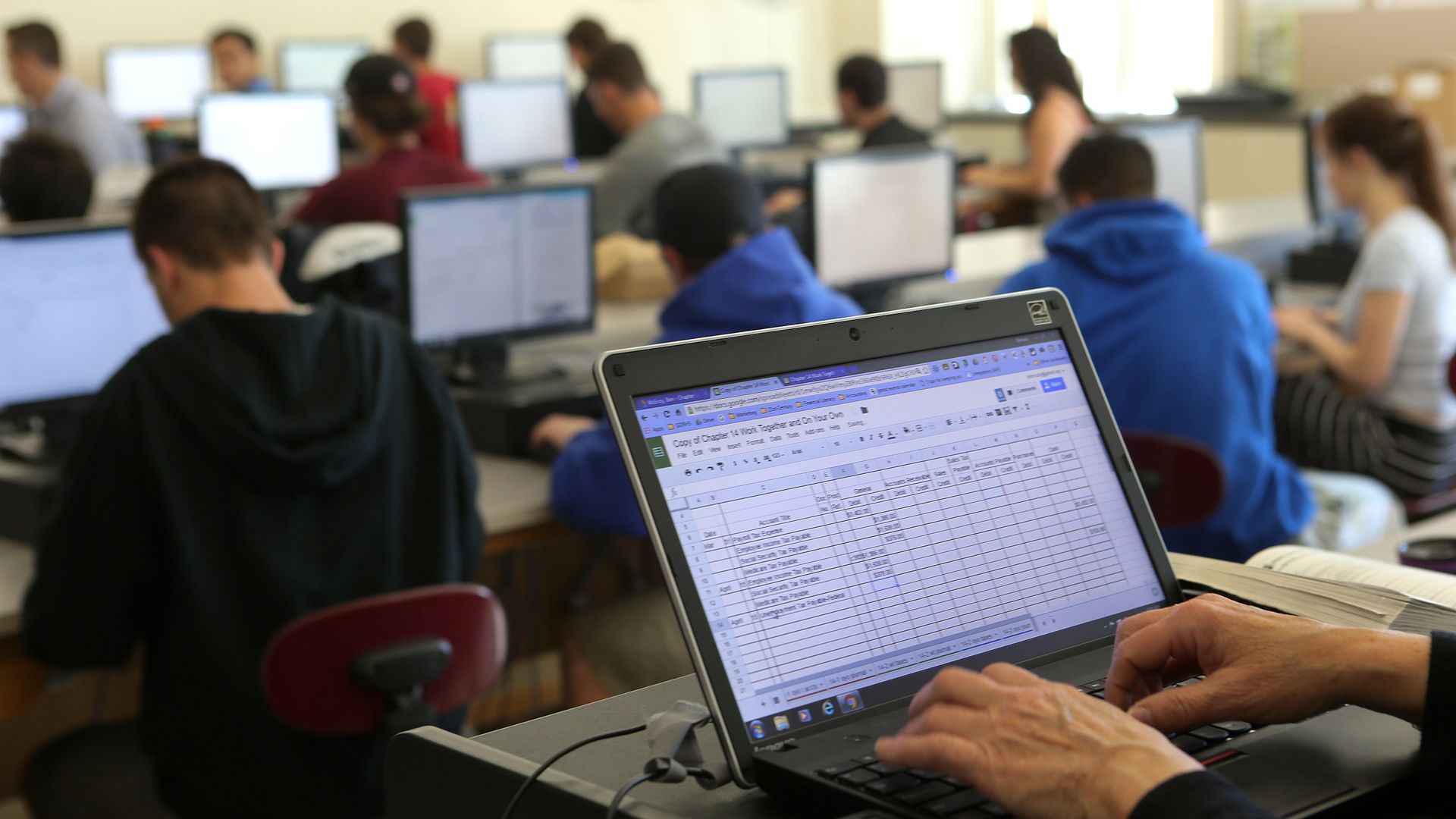 Hotter temperatures cut academic achievement by inhibiting cognitive skill development, but more air conditioning in schools can mitigate those harms, new research on U.S. students shows.
Why it matters: The findings on how heat lowers the "productivity of instructional time" provides new data points on the effect of higher temperatures on human welfare and performance. (The National Bureau of Economic Research circulated the paper on Monday, and it can be downloaded here.) It concludes that air conditioning's economic benefits far outweigh installation and operation costs.
The findings:
"Without air conditioning, each 1° F increase in school year temperature reduces the amount learned that year by one percent," it finds.
"[W]e estimate that school air conditioning would offset over $25,000 per classroom per year in future lost earnings due to temperature increases predicted by climate change models," the study states.
It's authored by experts in economics and policy from Harvard's Kennedy School of Government, the College Board and elsewhere.
What they did: The paper explores 21 million test scores from around 10 million high school kids who took the PSAT exam at least twice, and combines it with local temperature data in the year preceding the test.
One troubling conclusion: "We argue that heat effects account for up to 13 percent of the U.S. racial achievement gap, both because black and Hispanic students live in hotter places than white students and because heat damages minority students' achievement more than white students' achievement," the paper notes.
The big picture: The paper adds another dimension to a thorny problem we wrote about recently — how expansion of air conditioning worldwide provides a major boost in human well-being but also could make global warming even worse thanks to increased energy demand.
"Understanding the causal relationship between cumulative heat exposure and learning is of heightened policy relevance in light of accelerating warming in most parts of the world, and given that the overwhelming majority of the world's population does not yet have access to air conditioning," the paper states.
Go deeper