Italy on course for another unelected government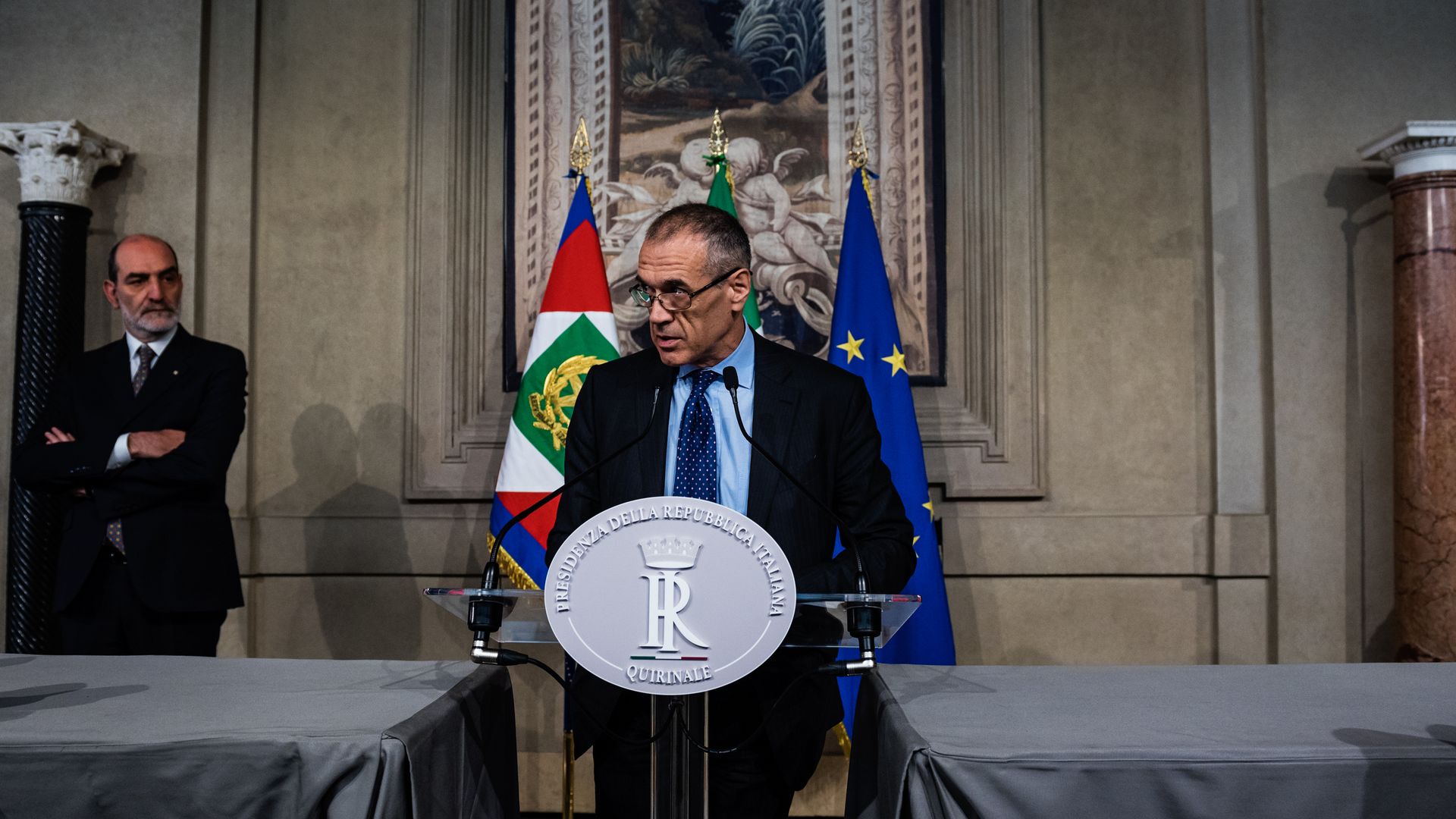 A whiplash-inducing turn of events has seen Italy's president (who is not popularly elected) veto a government proposed by the populist Five Star and League parties and ask an ex-IMF economist to form a government.
Why it matters: Italy has now had a series of prime ministers take office without winning a popular mandate at the ballot box, dating back to Silvio Berlusconi's ouster in 2011. Current president Sergio Mattarella's drastic steps have sparked a debate over whether he is overruling the will of the people, or acting within constitutional bounds.
How it happened: Law professor and political novice Giuseppe Conte was put forth for prime minister last week by the populist parties, which performed best in the topsy-turvy March 4 election.
Conte's proposed cabinet included 81-year-old eurosceptic economist Paolo Savona as finance minister. Mattarella said he couldn't accept a minister who advocated for leaving the euro.
Conte abandoned his attempt to form a government, and Mattarella settled on Carlo Cottarelli, whose politics could hardly be more different.
The populist parties want to block his appointment, and impeach Mattarella. Cottarelli, meanwhile, says fresh elections will be held early next year.
Correction: This article previously referred to Berlusconi as Sergio, rather than Silvio.
Go deeper