Europe is considering major bans on single-use plastic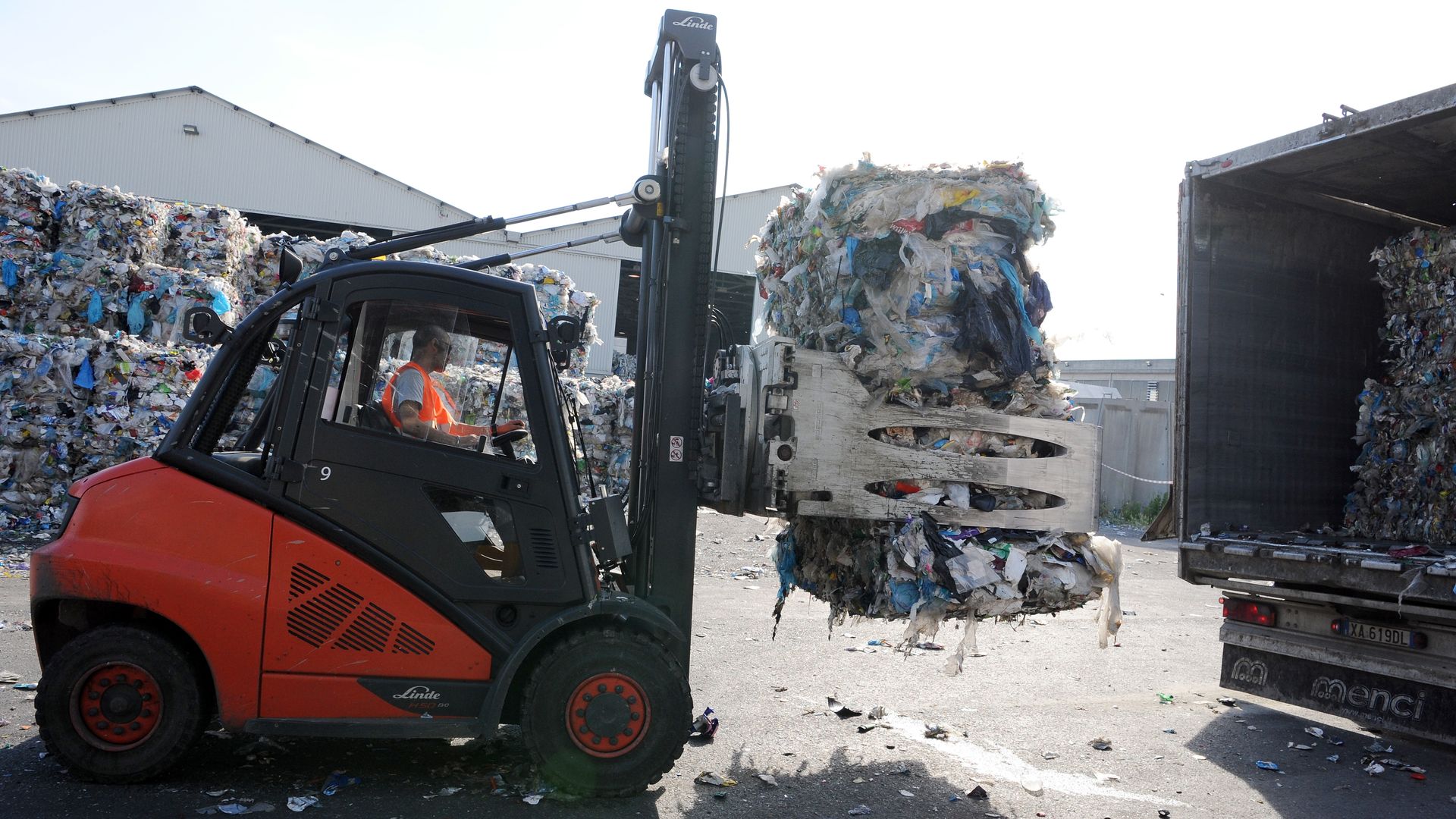 The European Commission on Monday unveiled a proposal seeking to prohibit the use of single plastic products such as cutlery, plates and straws — a move connected to a larger effort by the European Union to reduce carbon emissions and garbage pollution in the ocean, Bloomberg reports.
The details: The proposed directive, which is subject to approval by EU governments and the European Parliament, member states would be required to collect 90% of single-use plastic drink bottles by 2025, and producers would have to offset the cost of waste management and label how waste will be disposed. Bloomberg adds that a projected 6.5 billion euros and the emission of 3.4 million tons of CO2 equivalent would be saved per year by 2025, the commission said.
Go deeper