U.S. courts face wave of LGBT cases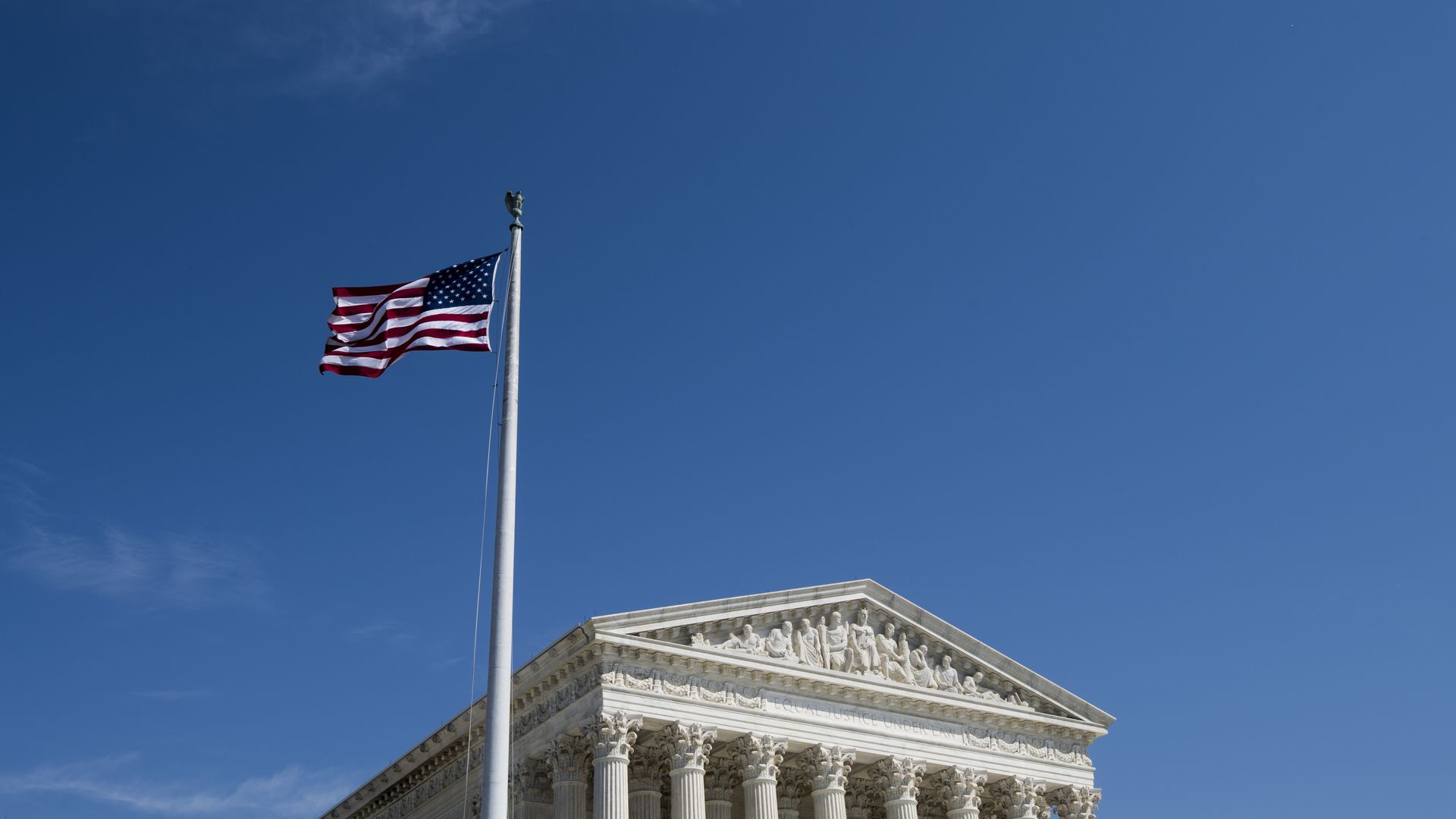 Courts around the country are facing a wave of cases regarding LGBT rights, the Associated Press reports, as the Supreme Court nears a decision on the wedding cake case.
The big picture: The pending result of the case for the Colorado baker who refused to serve a same-sex couple could indicate "how willing the justices are to carve out exceptions to anti-discrimination laws," per the AP.
State of play: In 21 states, business owners in the wedding business are involved in legal disputes who refuse to serve same-sex couples as they reject gay marriage "on religious grounds."
There are several cases regarding protections for the LGBT community under civil rights law, the AP reports.
What to watch: California and Texas courts are working through lawsuits regarding hospitals refusing to perform hysterectomies on individuals transitioning from female to male, citing religious objections.
The American Civil Liberties Union is suing against Michigan's policies which allow "faith-based child placement agencies to reject same-sex couples."
What's happening: Federal appeals courts in New York and Chicago recently overturned previous decisions and ruled that gay and lesbian workers are protected from discrimination under Title VII.
Two federal courts have decided on whether or not transgender people are included in the "prohibition on sex discrimination in education." They ruled in favor of transgender students using bathrooms that correlate with their identities.
Go deeper