Ireland overwhelmingly votes to repeal abortion ban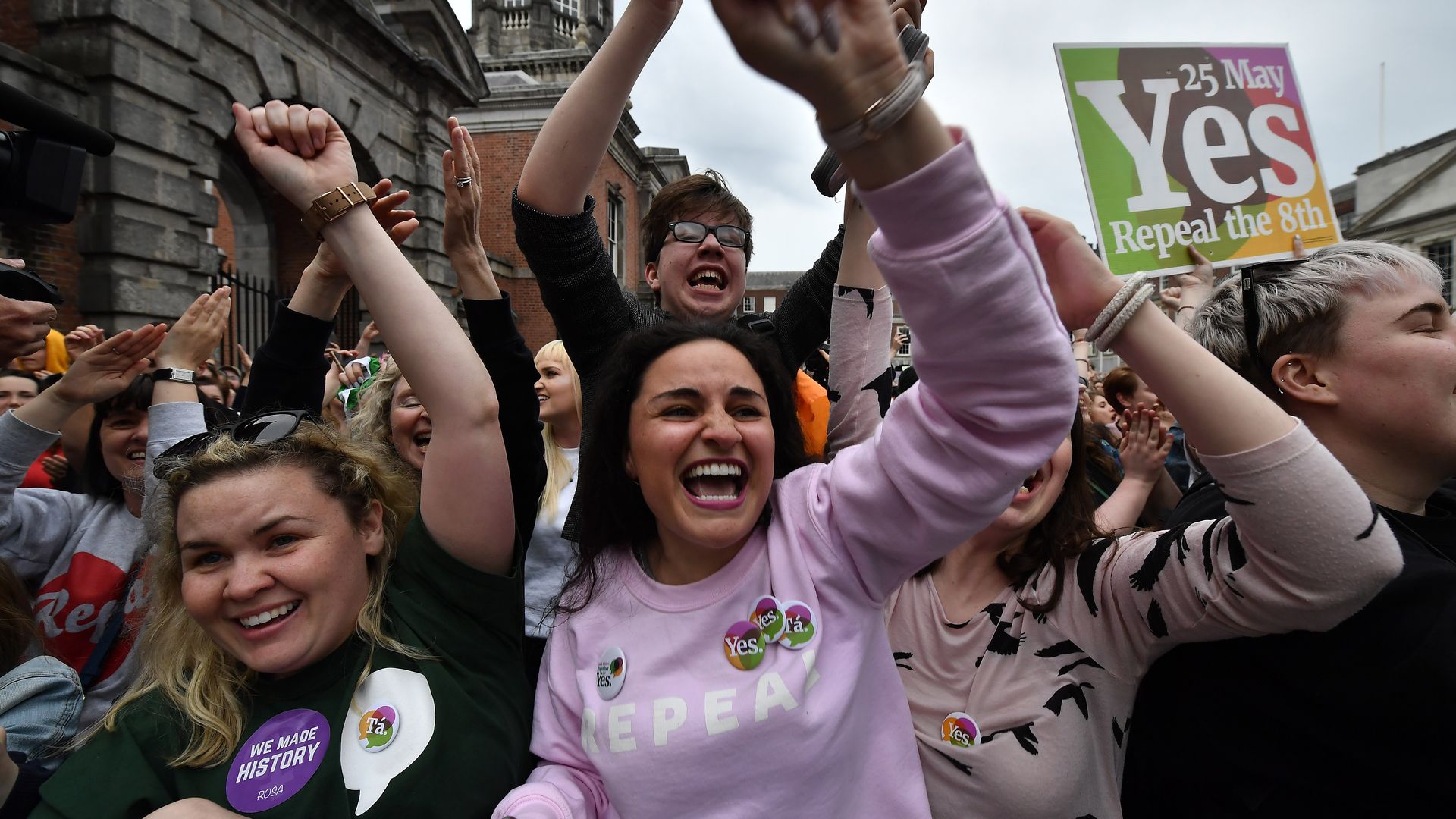 More than 66% of voters in Ireland chose to repeal the Eighth Amendment, which has banned abortion for the past 35 years, NBC News reports.
Why it matters: Ireland is a traditionally Catholic country, and its overturn is indicative of "a quiet revolution that has been taking place in Ireland over the last couple of decades," said Ireland's Prime Minister Leo Varadkar.
The abortion rights campaign started in Ireland after an Indian dentist, Savita Halappanavar, died in 2012 following "complications from a natural miscarriage after abortion was denied to her," CNN reports after doctors ruled an abortion was not necessary for her health.
Abortion was not allowed, under the amendment, in cases of incest, rape, or fetal abnormalities.
Just three years ago, Ireland was the first country in the world to legalize gay marriage, and only in 1995 was divorce legalized, NBC adds.
What's next: Varadkar said he expects legislation to be passed by the end of this year.
Go deeper