Why it matters: Ireland's landmark abortion referendum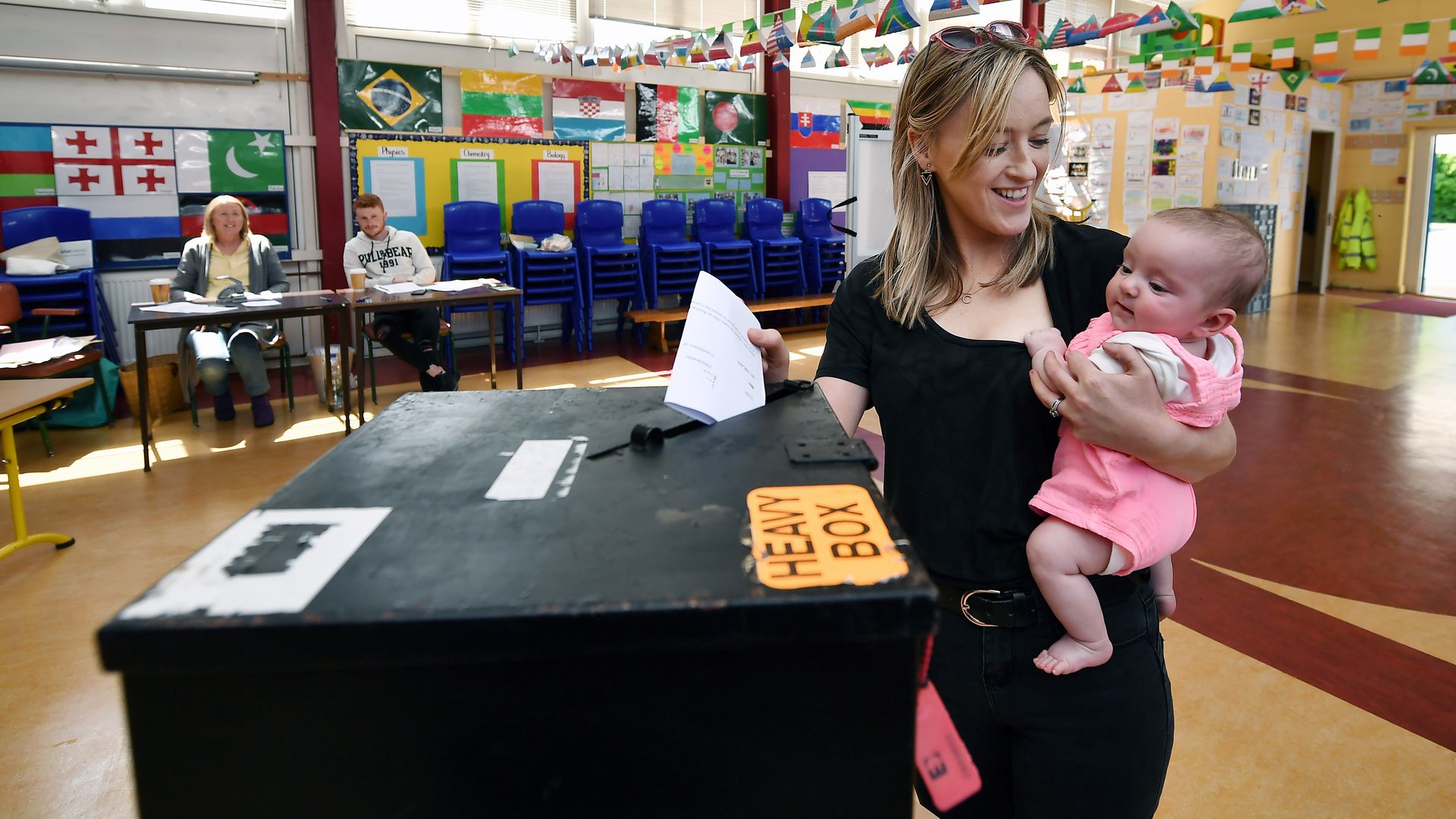 Polls close in Ireland at 10pm local time (5pm EST) tonight in a referendum on whether to remove an abortion ban from the country's constitution.
Why it matters: Ireland has seen profound shifts on social issues in recent years, represented most notably by a 2015 referendum legalizing gay marriage. The ban on abortion, though, "was intrinsic to Irish Catholicism, and for a long-time Catholicism was sort of an intrinsic part to being Irish," the FT's Orla Ryan, who is Irish, said on the World Weekly podcast. "I feel that if the 8th Amendment is repealed, then the country I left in 1988 is completely different now."
Go deeper