Gaming industry says no to the NBA's sports betting plan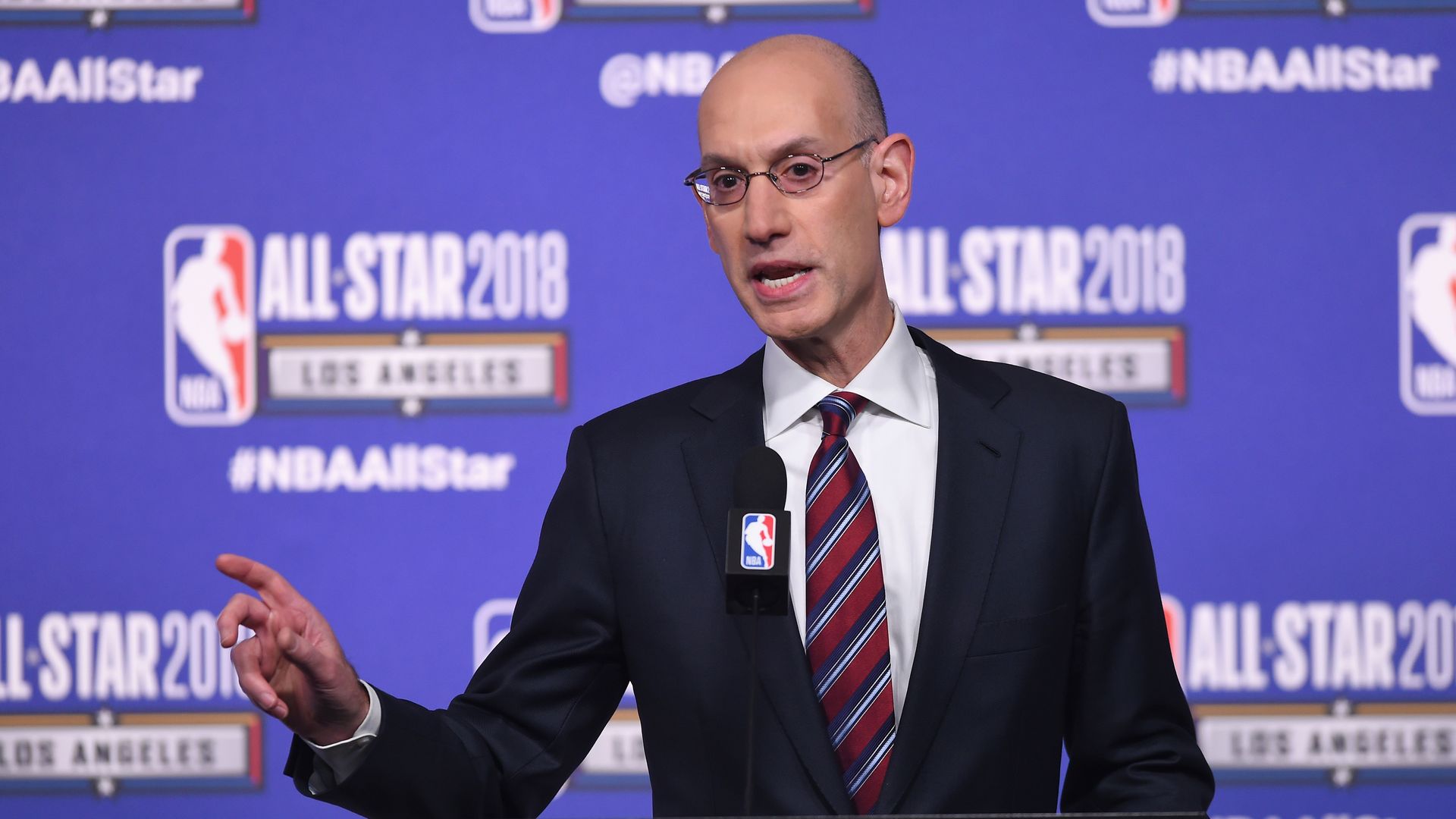 The NBA believes that bets on its games will multiply by 30 as states move to legalize sports wagering, and it wants to be repaid for what it believes will be extra expenses related to monitoring those wagers. But the established gaming industry plans to fight the introduction of so-called "integrity fees."
State of play: There has been little to no movement on federal regulation that includes integrity fees, and many states crafting their own bills have also demurred.
The NBA expects that it would need to hire additional staff and third-party vendors to monitor and analyze bets, so as to make sure games weren't being fixed.
"We go through, with the help of technology, and compile all that data and look for any abnormalities," a league official tells Axios. "It takes human resources and advanced technology."
The league hasn't priced it all out yet, but believes it would easily cost "millions" of dollars.
The NBA has talked about wanting 1% of the handle coming from legal sports betting, but the league official said that they'd be amenable with as little as 0.25%.
Current conversations are on a state-by-state basis.
Setting a screen: The gaming industry already monitors bets and doesn't want to surrender revenue for something it considers unnecessary and a cash grab:
Can we get 25% of a percent of [the NBA's] revenue?
— Geoff Freeman, CEO of the American Gaming Association
Freeman adds that there would be "no upside to getting Congress involved," which means he's prepared to push back against the NBA's preferred method of implementing integrity fees.
New York State Senate President Steve Sweeney also opposes integrity fees for leagues, reports Politico, saying they're just trying to get a "fast buck" after years of opposition to betting.
For the NBA, the odds of making direct money from sports betting remain long.
Editor's note: This story has been updated to reflect that the NBA has talked about wanting 1% of the handle coming from legal sports betting, not profits.
Go deeper