Exit polls show Ireland votes to remove abortion ban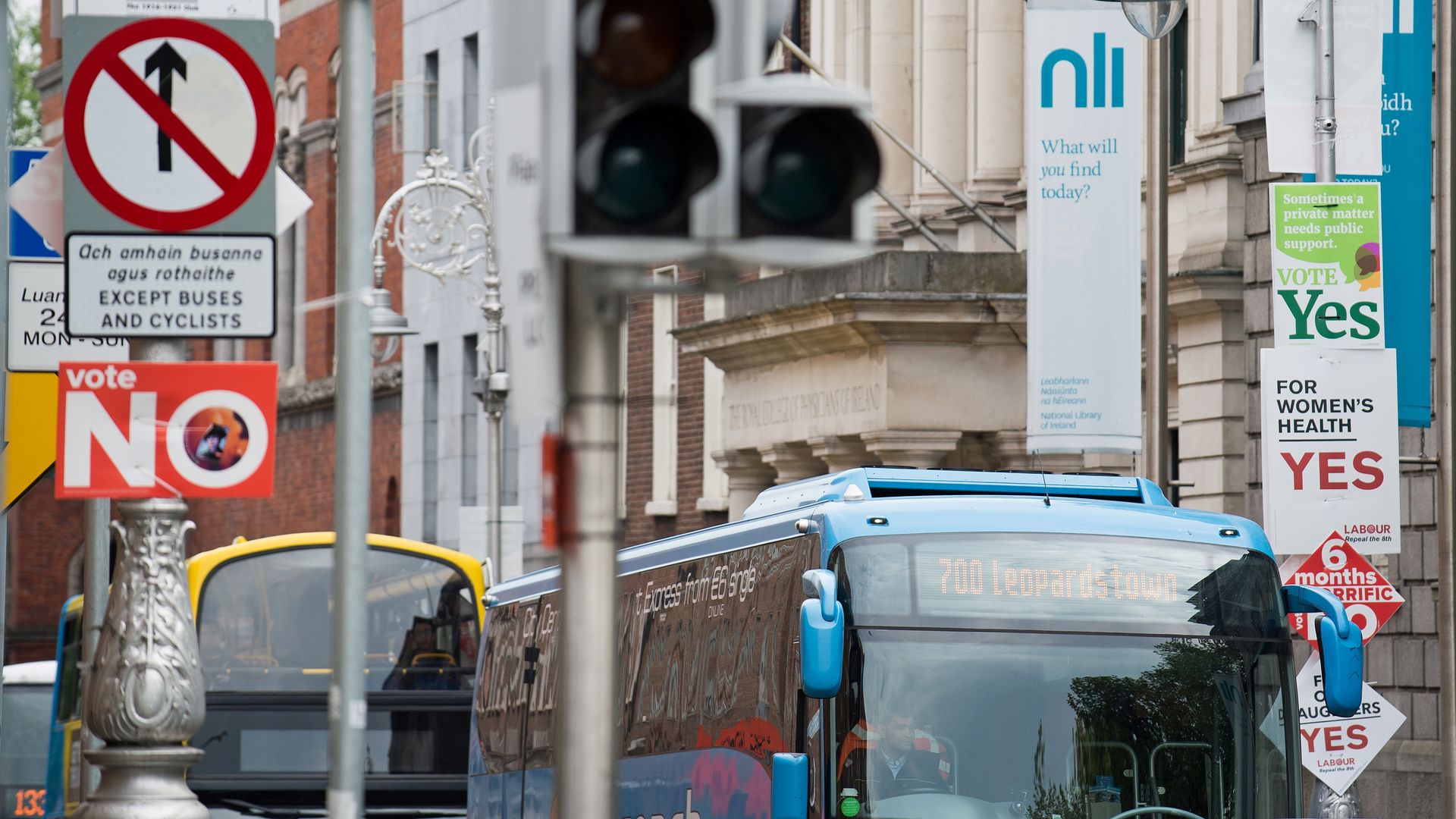 Exit polls in Ireland indicate that Irish citizens have voted "by a landslide margin" to repeal the Constitution's Eighth Amendment, which banned abortion, the Irish Times reports.
Why it matters: The abortion ban was inserted in a referendum 35 years ago, and exit polls show that voters chose to remove it by 68%, compared to 32% who voted against. Axios' Dave Lawler notes this follows other notable shifts in social issues in Ireland over recent years.
Go deeper