U.S. and 8 other countries form new coalition to push nuclear power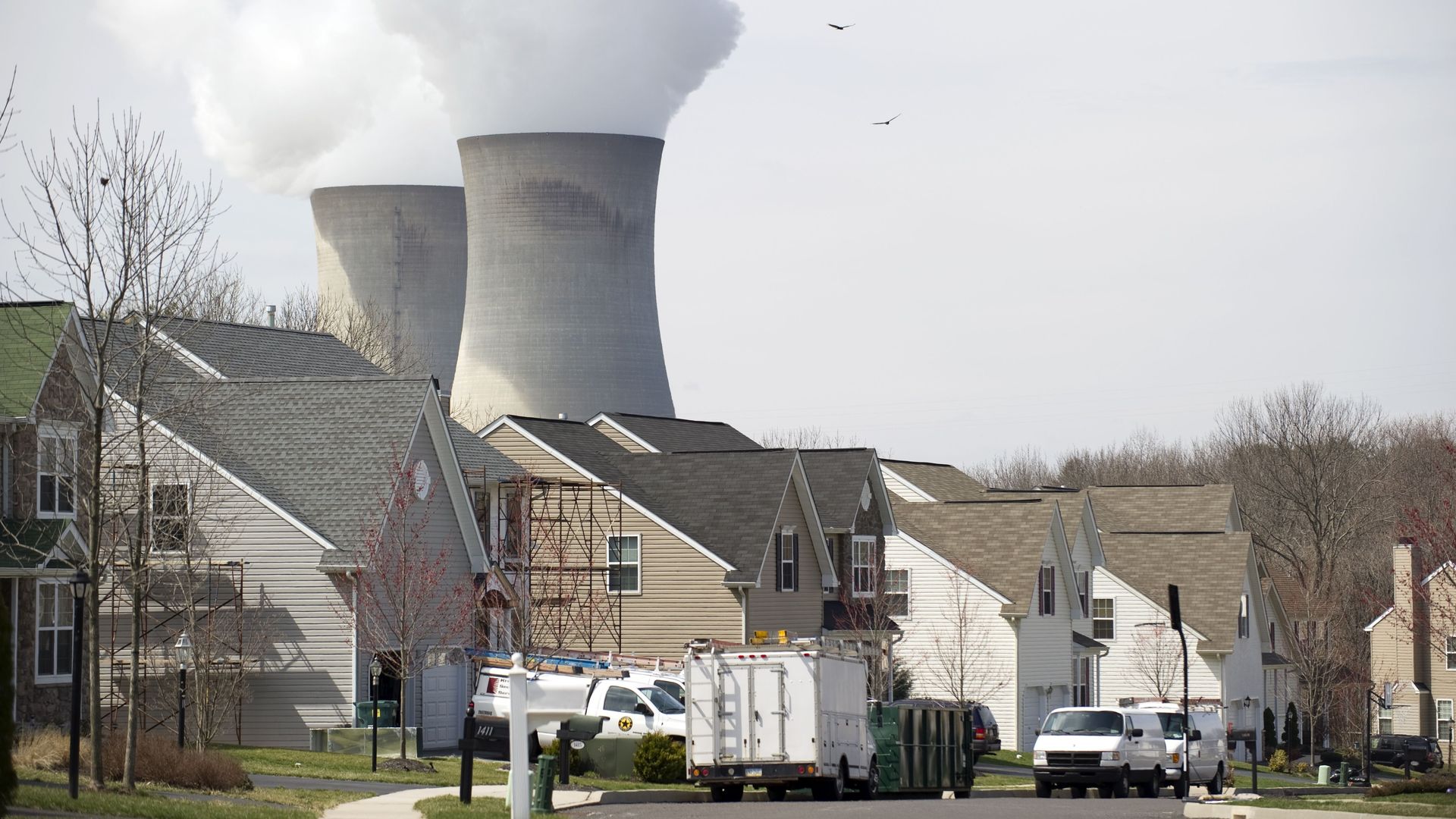 The U.S. is heading a newly formed alliance with several other nations that will "promote nuclear power and encourage investment in new nuclear technologies," Reuters reported Thursday.
Why it matters: The announcement at an energy summit in Denmark comes as nuclear power faces headwinds in the U.S. and elsewhere, despite the need for zero-carbon electricity sources to help meet challenging international climate goals.
The most recent forecasts from the federal Energy Information Administration project modest global nuclear generation growth of 1.5% annually through 2040. China and India, in particular, are expected to see significant increases while U.S. output is slated to drop as plants retire.
One level deeper: The other countries are Japan, Canada, Russia, South Africa, the United Arab Emirates, Poland, Argentina and Romania, per Reuters.
"The group of nations aims to promote areas such as improved power system integration and the development of technologies like hybrid nuclear-renewable systems," they report.
Deputy Energy Secretary Dan Brouillette said one focus will be development of small modular reactors.
Go deeper