Trump pardons late boxing champion Jack Johnson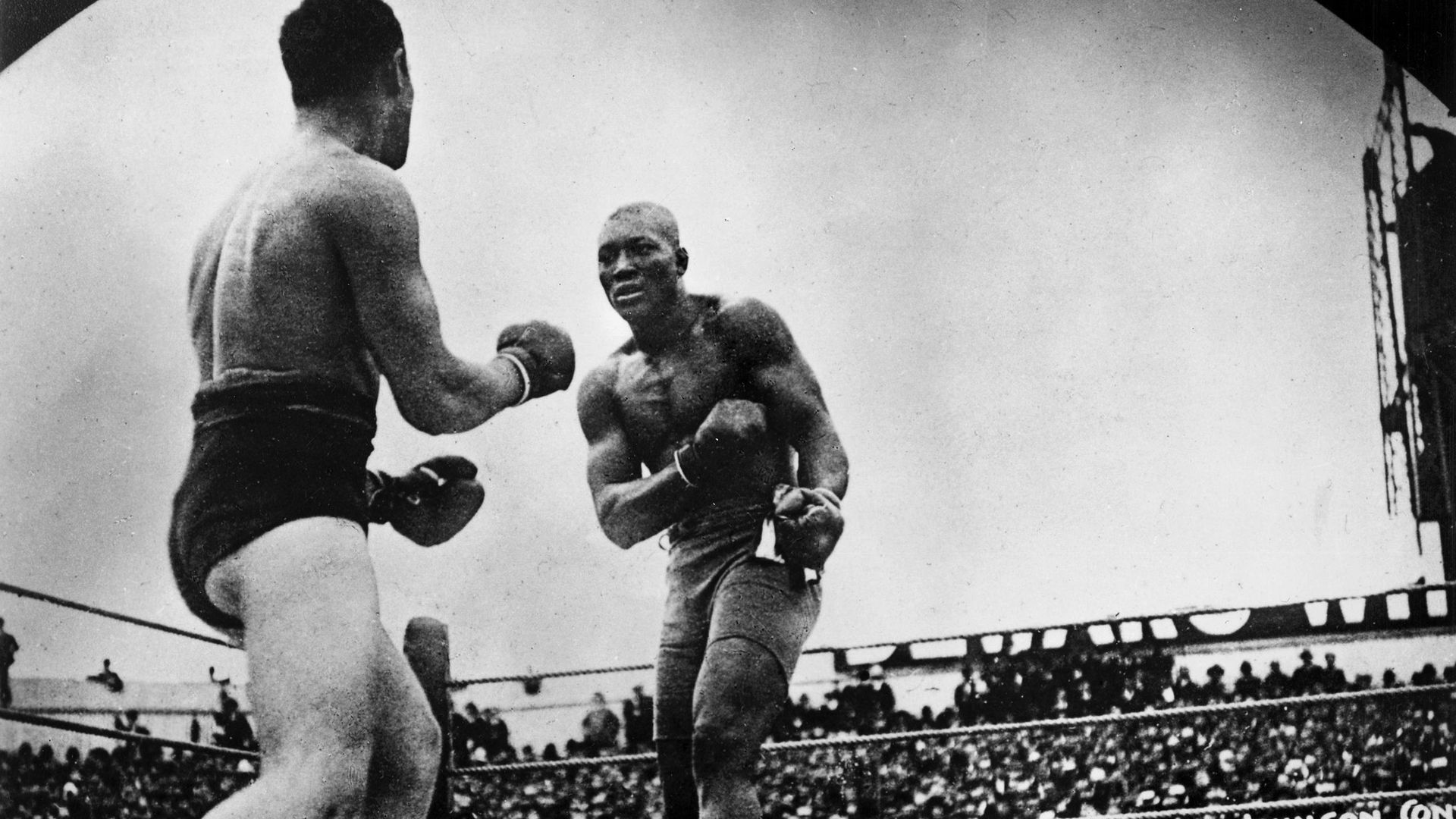 President Trump announced in the Oval Office alongside Sylvester Stallone that he has decided to grant a full posthumous pardon to world heavyweight boxing champion, the late Jack Johnson.
The big picture: Last month, Trump announced he was considering pardoning Johnson, the first black heavyweight champion who was convicted by an all-white jury in 1913 for violating the Mann Act which prohibited transporting a white woman across state lines "for immoral purposes." Johnson, who died in 1946 and faced controversy throughout his life due to interracial relationships, spent nearly a year in prison due to his conviction.
Why it didn't happen sooner, per a New York Times deep dive on his case: "Eric H. Holder Jr., the attorney general under Obama, told a New York television station in August 2016 that while there was "no question" that Johnson was unfairly convicted, his history of domestic abuse stood in the way of a pardon."
There had been multiple attempts to make it happen over the years, according to The Washington Post: "Congressional leaders have sought a pardon for Johnson for years. A bill requesting a pardon from George W. Bush passed the House of Representatives in 2008 but died in the Senate. ... Sen. John McCain (R-Ariz.) and former senator Harry M. Reid (D-Nev.), along with Congressmen Peter T. King (R-N.Y.) and Gregory W. Meeks (D-N.Y.), requested a pardon from President Obama in 2016."
Go deeper