S.F. announces scooter rules, will issue permits by end of June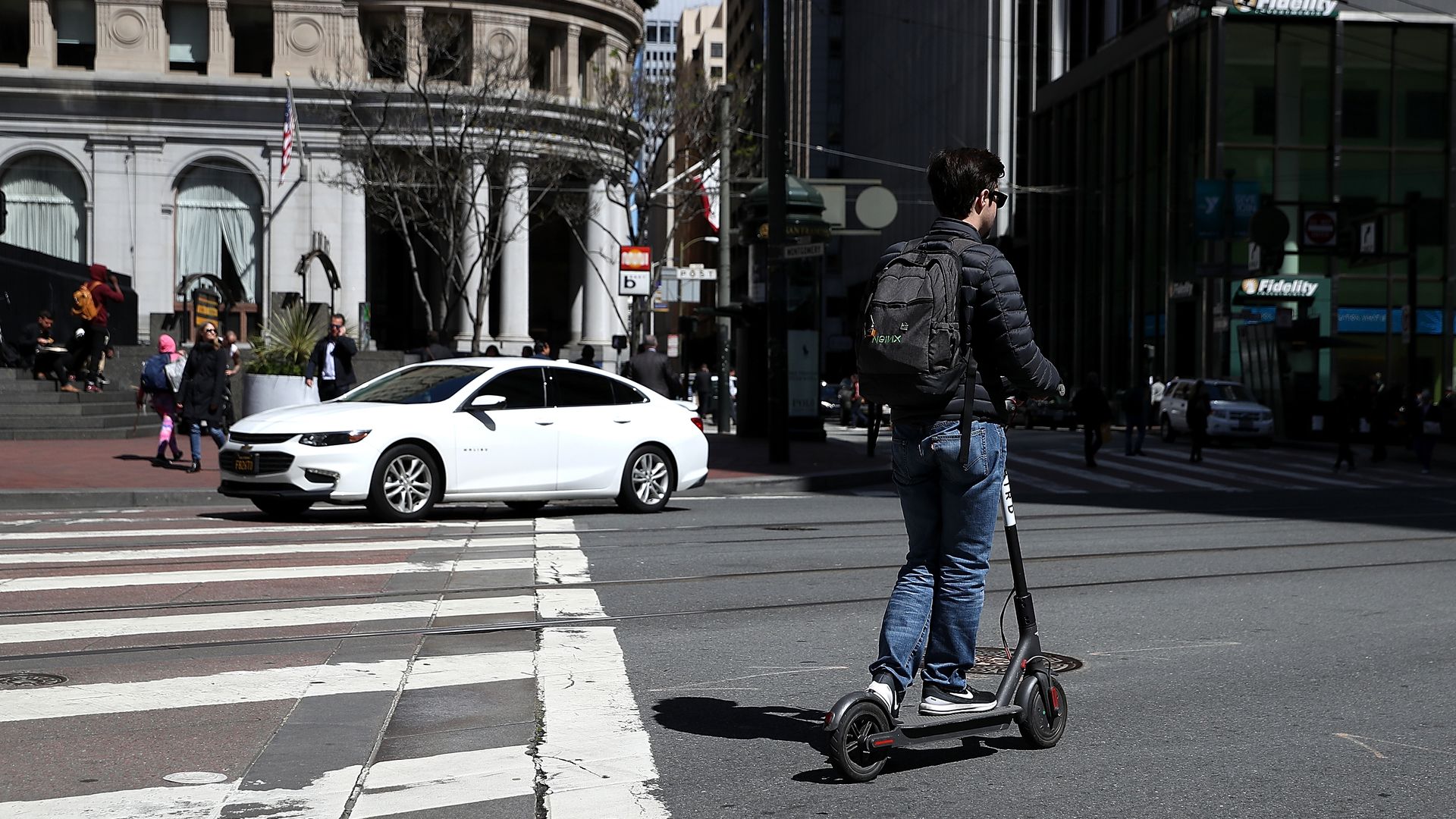 San Francisco is no longer the Wild West of electric scooters—on Thursday, the city's transportation agency announced its new regulations, which require that startups remove their scooters from the streets by June 4 and apply for permits by June 7.
Why it matters: In a process resembling ride-hailing's early days, the sudden boom in dockless electric scooters has forced cities to quickly come up with rules — both to keep a transportation option some residents enjoy and to keep streets and sidewalks safe.
The numbers: As part of this 12-month pilot program, San Francisco will cap the number of scooters at 1,250 for the first six months, then weigh doubling the cap for the next six. Each startup will be allocated a number of scooters as part of the program.
Thought bubble: San Francisco's transportation agency says that it will issue permits (if any) by the end of June. This means that for much of next month, these companies' scooters will vanish from the city. Do we even remember a life before the scooters showed up?
Update: Lime and Spin tell Axios they will comply with the agency's rules. Bird says it "[looks] forward to working closely with the SFMTA to obtain a permit," but declined to clarify whether it plans to remove its scooters from the city's streets. (Note that there's a $100 fine per scooter, per day.)
The story has been updated with comments from Lime, Spin, and Bird.
Go deeper