NAFTA negotiations on hold citing U.S. auto demands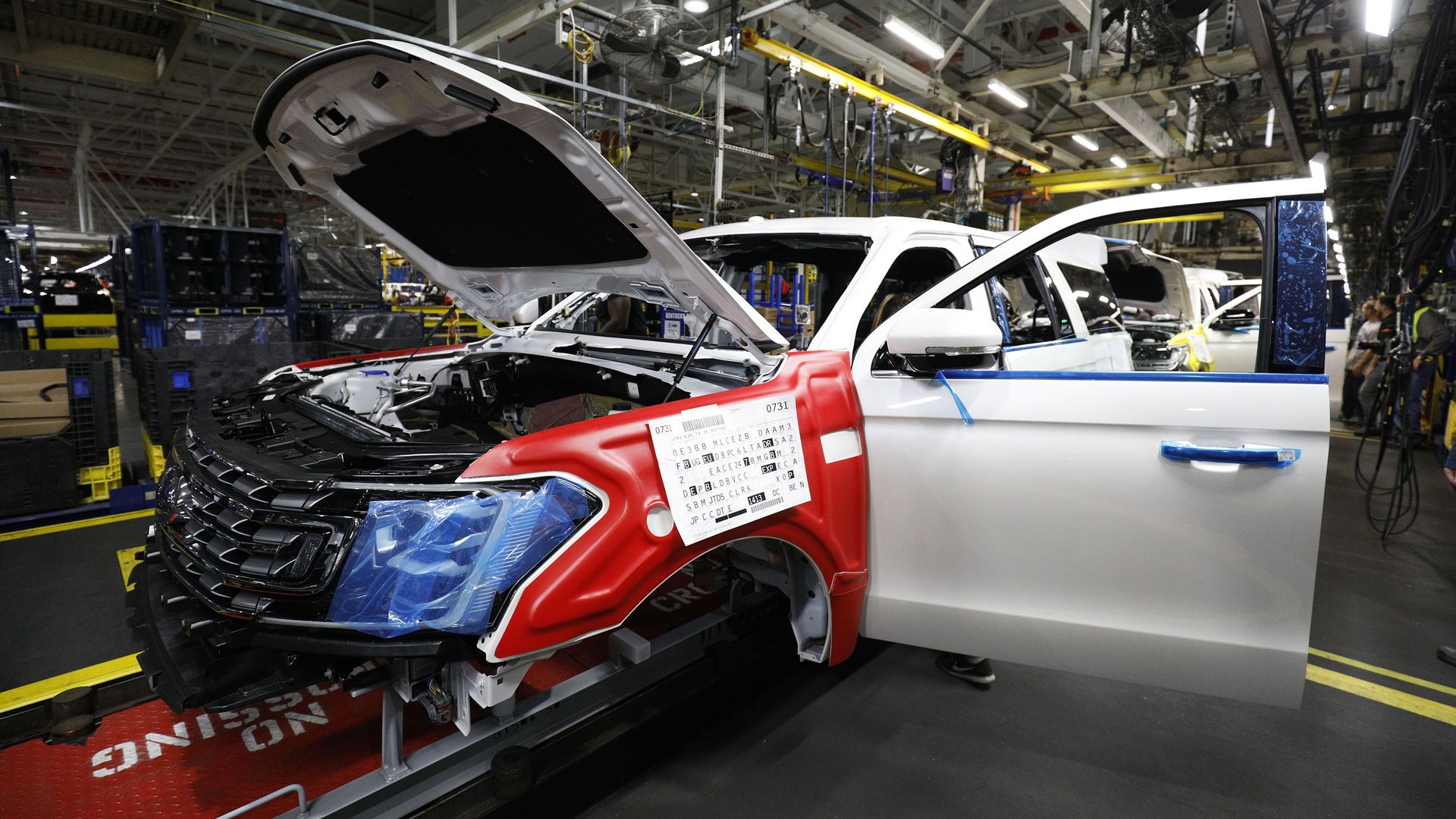 Negotiations with Mexico on the North American Free Trade Agreement (NAFTA) have hit a wall as the U.S. and it's southern neighbor continue to accuse "one another of intransigence and inconsistency" following disagreements on car manufacturing rules, reports the Wall Street Journal.
Why it matters: The standstill follows President Trump's Wednesday remark as he said Canada and Mexico have been "very difficult to deal with." The U.S. and Mexico are at odds over the U.S.' proposed "skinny NAFTA deal" with those familiar with Mexico's position arguing that the U.S. is attempting to "bully" the country in to entering the deal. One person familiar with Mexico's reasoning told WSJ, "it doesn't accomplish the essential task of solving our issues, the [NAFTA] issues."
By the numbers, per WSJ: "The current deal mandates that 62.5% of a car to come from a vehicle's content to originate in the region. The U.S. proposed raising that to 75%, along with several other content rules related to aluminum and steel used to make vehicles, core parts like engines and transmissions and primary and secondary components."
"The U.S. also demanded that 40% of light vehicle content and 45% of pickup truck content be produced in high-wage zones with an average minimum wage of at least $16 per hour."
Go deeper