Exxon sets target to cut methane emissions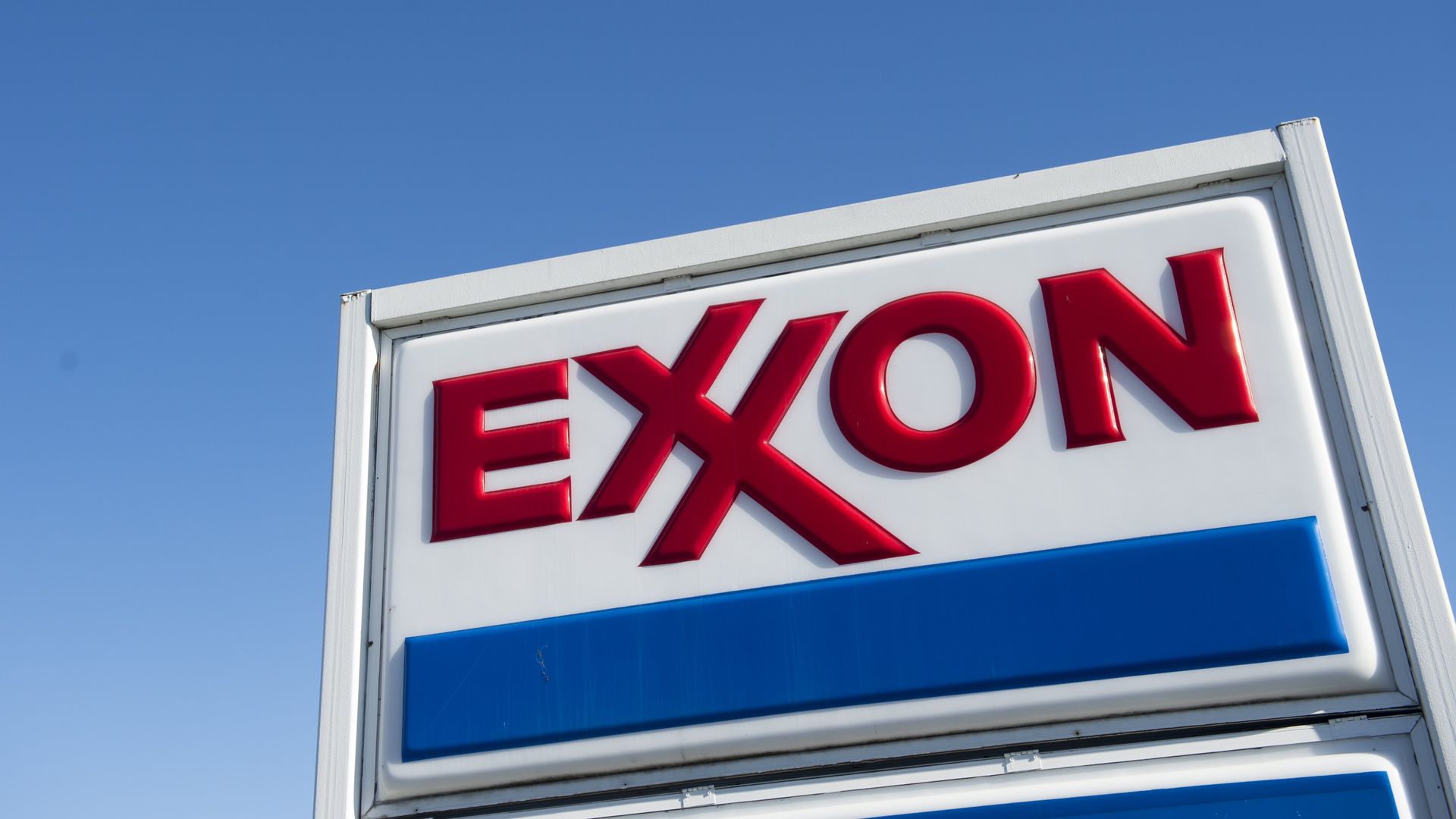 ExxonMobil Corp., the world's largest publicly traded oil producer, is setting a target of cutting its methane emissions 15% within two years, the company said Wednesday.
Why it matters: It's the latest sign in how big oil and gas companies are cleaning up their operations under pressure from investors, lawsuits and the public on climate change.
"What we're announcing is our very, very tangible reductions that we can deliver and they're ambitious, significant and they're going to make a significant impact on emission reductions."
— Sara Ortwein, president of XTO Energy, Exxon's wholly owned subsidiary producing oil and natural in the U.S.
Gritty details:
Exxon has made other recent pronouncements on methane, a potent greenhouse gas that's the primary component of natural gas. But this week's news is more specific and tangible compared to the previous ones.
Wednesday's announcement also includes a 25% reduction in flaring, a process by which companies burn excess gas off as carbon dioxide.
Exxon's 15% reduction is less than half of what the Obama administration was proposing to do by 2025. The Trump administration rolled back that effort.
Yes, but: It's hard to compare Exxon's goal with that of other big oil and gas companies, such as Shell and BP, because each of them has used different metrics to define their target, and the data isn't available to create an apples to apples comparison, said Matt Watson, an expert on this topic at the Environmental Defense Fund who works with companies. "Moving forward these companies need to release their emissions data and accounting methodologies so reductions can be independently verified. Transparency is critical to earning public trust," Watson said.
What's next: Ortwein said beyond cutting methane emissions, the company is also working to make their other products, such as petroleum-derived plastics, cleaner: "We're looking even broader than our own operations."
Go deeper