The Title X cuts are here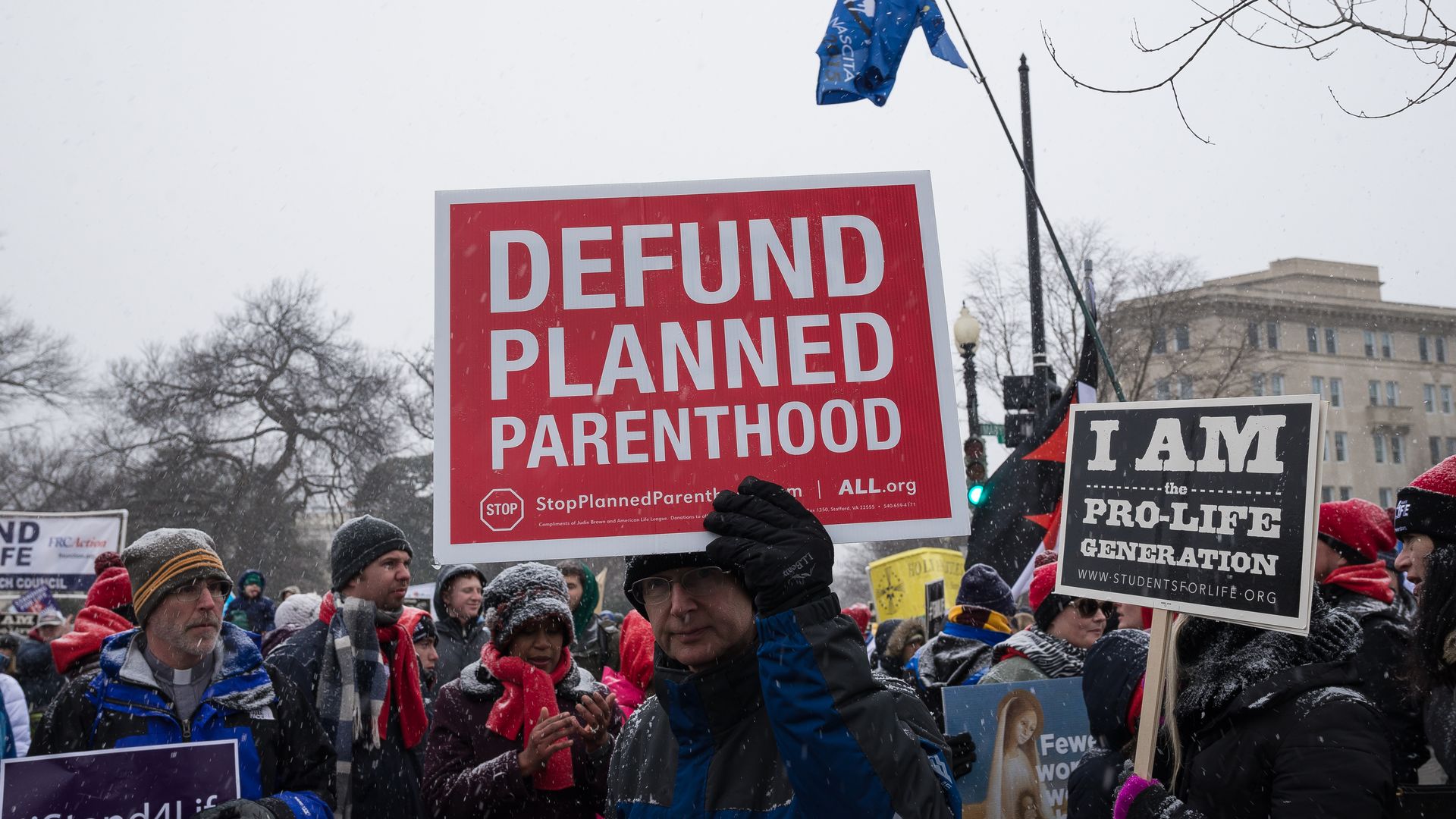 As promised, the Health and Human Services Department has officially released new regulations that would cut off federal family-planning funds to any entity that performs abortions. That includes — but is not limited to — Planned Parenthood.
How it works: The policy, in its own words, "would prohibit recipients from using Title X funds to perform, promote, refer for, or support abortion as a method of family planning."
Right now, a clinic is allowed to perform functions that are funded by Title X, and also to perform abortions — it just can't use the Title X money to cover the costs of its abortion services.
Under these new rules, those two functions could not share any physical resources — buildings, personnel, or even electronic health records systems.
What to watch: There will be a lengthy back-and-forth of revisions and public comments before these rules are finalized. But abortion-rights advocates will be suing over this policy any minute now, touching off what will surely be a protracted and intense legal battle.
On the right, meanwhile, Trump is correct to call this a "promise kept." Social conservatives have gotten just about everything they had hoped for from this administration.
Go deeper