By the numbers: Where Congress stands on Parkland gun control agenda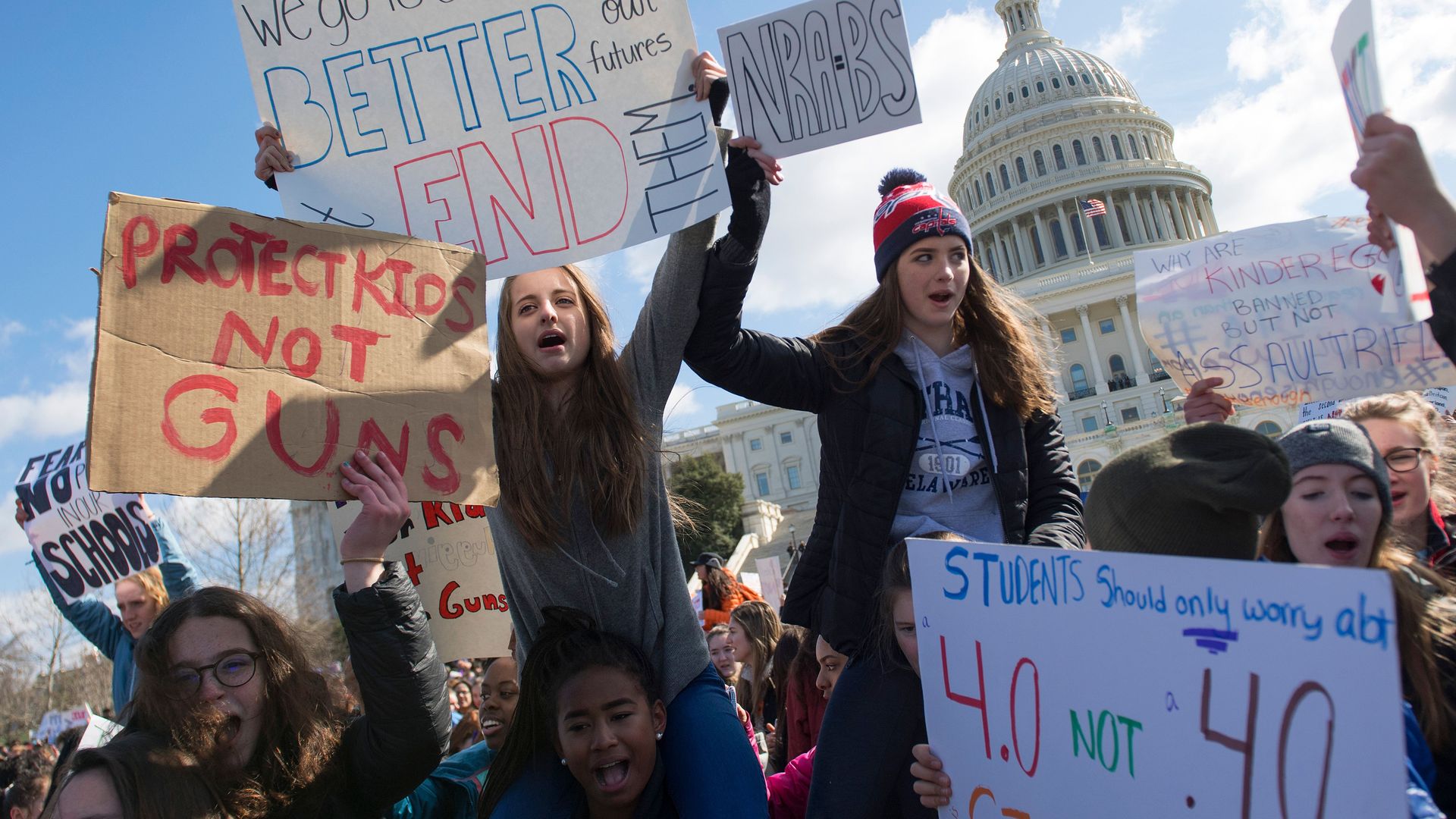 Survivors of the Parkland, Florida school shooting have joined a group of Americans in pressuring federal lawmakers to rethink their positions on gun control after one of the country's deadliest school massacres in modern history. But the nonresponse from most members of Congress, as seen in the Washington Post's extensive outreach to every member, sheds light on why legislative efforts on gun control is dragging slowly.
By the numbers, per the Post:
Of 237 House Republicans, 29 responded to repeated attempts; 35 of the 193 Democrats did not respond.
153 Democrats and two Republicans said they support the Parkland agenda.
What they're asking for:
Funding for the CDC to conduct gun violence research.
Give the Bureau of Alcohol, Tobacco, Firearms and Explosives more control over tracking and recording gun sales.
Universal background check for all gun sales, including online and at gun shows.
Prohibiting magazines that hold more than 10 rounds of ammunition.
Ban assault weapons, including a registration or buyback program for these weapons already in circulation.
The backdrop: Democrats and liberal-leaning groups have been using gun control as a key campaign issue to energize and register young voters in traditional battleground states ahead of this year's midterm election. The New York Times reports that key states have seen a spike in new voter registrations among young people.
In North Carolina, for example, the Times reports that voter data shows around 30% of new registrations in January and February are voters under 25. They were around 40% in March and April.
Go deeper with the Washington Post's analysis; Where Americans agree and disagree on gun control
Go deeper