How the e-scooter economy is different from the ride-hail economy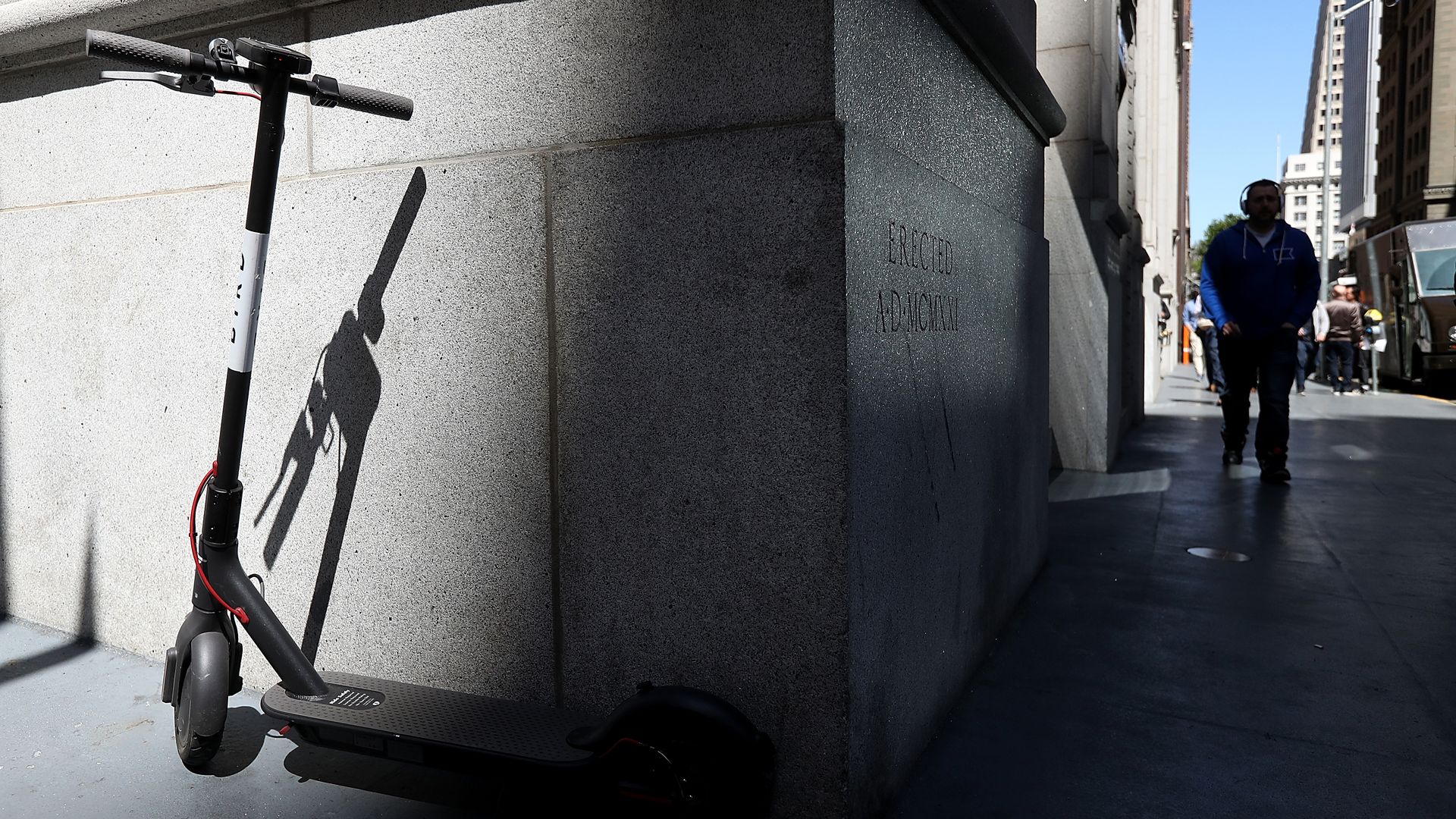 The electric scooter boom has been compared to early days of ride-hailing in terms of how it is revolutionizing urban transportation, but the two markets are fundamentally different.
The big difference: E-scooter companies own their scooters and charge rental fees, whereas ride-hail companies don't own their cars and take a minority cut from driver earnings.
Top-line economics
Some cities like San Francisco and Austin are capping the number of scooters allowed on their streets, which would effectively cap revenue. Ride-hail, on the other hand, has a more elastic supply of drivers.
E-scooter companies strive to make sure scooters are available when and where customers want them. In some ways this is similar to ride-hail, where drivers' apps have maps showing real-time ride demand levels.
But it's also different, in that an e-scooter cannot immediately travel to a customer upon request.
In some markets like college campuses, there's usually only room for one player with exclusive rights.
The real labor marketplace
Scooter startups don't manage drivers, but they do pay people who at night collect the scooters, charge and repair them, and drop them off in the morning. Some are full-time employees, but many are ad hoc freelancers.
Freelancers get paid between $5 and $20 per charged scooters, and a busy charging schedule only adds $5 to $10 to the startups' monthly electric bill, according to a worker who spoke to Curbed.
The freelancers have the flexibility to work when they want, although they must pick up and drop off scooters within a certain time frame.
There is aggressive competition among the chargers, which is reminiscent of how ride-hail companies like Uber and Lyft battled for drivers.
It wouldn't be a surprise if the scooter companies soon run into a lot of the familiar issues ride-hailing companies did in regards to their armies of independent contractors, including complaints of fluctuating earnings, insufficient screening, and poor customer support.
Market leader
One aspect that's emerged as critical to beating the competition is the scooters' quality and performance.
A cursory view of social media reveals common user complaints about battery life and photos of broken scooters. In cities like San Francisco where multiple scooter services are available, riders often flip between apps until they find a scooter that's nearby and in good shape.
So far, the startups have been using existing scooter models, mostly from Xiaomi/Ninebot (although Skip uses a Minimotors model). But they're all reportedly working on custom designs to differentiate themselves from the competition.
But, but, but: As scooter tech improves and costs decrease across the board, it's possible that the vehicles won't be a primary differentiator. And, in that case especially, the biggest war chest and most powerful brand will have the advantage—much as we saw in the ride-hailing wars.
Go deeper: Meet Bird, the Uber of scooters
Go deeper