Palo Alto Networks to demo third-party apps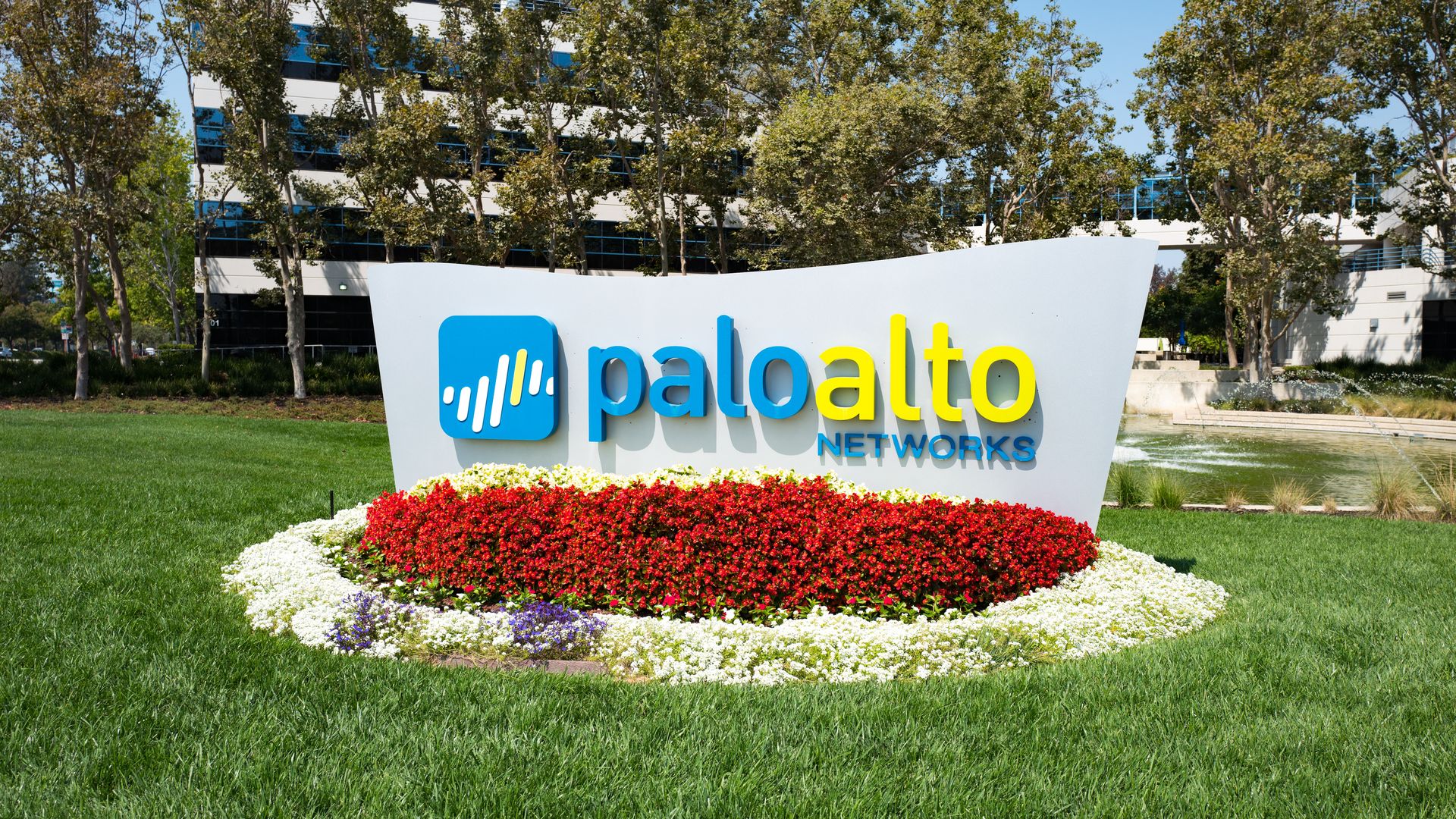 At its annual Ignite Conference today, Palo Alto Networks will demonstrate the first third-party apps able to run on its cybersecurity platform, a "proof of concept" for a model that CEO Mark McLaughlin believes is the future of the industry.
How the framework works: Palo Alto Networks will allow vetted security companies to use the sensors its platform uses to monitor networks and the data it collects. Vendors demoing today range from the biggest companies in the space, like Microsoft, to smaller upstarts, like Colorado-based ProtectWise.
"We recognize that we can't do all of the innovation ourselves."
— Palo Alto Networks CEO Mark McLaughlin
Why it matters to innovation: The cybersecurity industry is due for contraction — there are currently more vendors than is practicable. But McLaughlin argues that shrinking the industry down to a handful of major players will rid it of a lot of the innovation coming from smaller players.
He believes the "application framework," as Palo Alto Networks calls it, will maintain an ecosystem of smaller firms, just as the Apple App Store bolstered the ecosystem of software companies bringing functionality to a specific device.
Why it matters to customers: Many vendors agree that the companies they sell to feel overloaded from running multiple platforms at the same time.
In order to get the functionality of six different products that approach security in six different ways — from antivirus to monitoring user behavior to protecting email — administrators need to install six different platforms, each with their own interface, alarms and monitoring systems.
This new approach cuts the number of platforms to one while maintaining the functionality of however many products a user wants to use.
What others are saying:
"We find three things drive customers: time to detection, inability to hire security personnel and focus on high priority threats, and reducing the number of vendors," said Ann Johnson, vice president of enterprise and cybersecurity at Microsoft. "Fundamentally, the application framework will make people more secure."
"It will be good for our company, giving us access to Palo Alto Networks' customers," said Ramon Peypoch, chief product officer at ProtectWise. "It's a great attempt to bring products and solutions together."
Go deeper