Equifax's new head of cyber enjoys direct line to CEO, board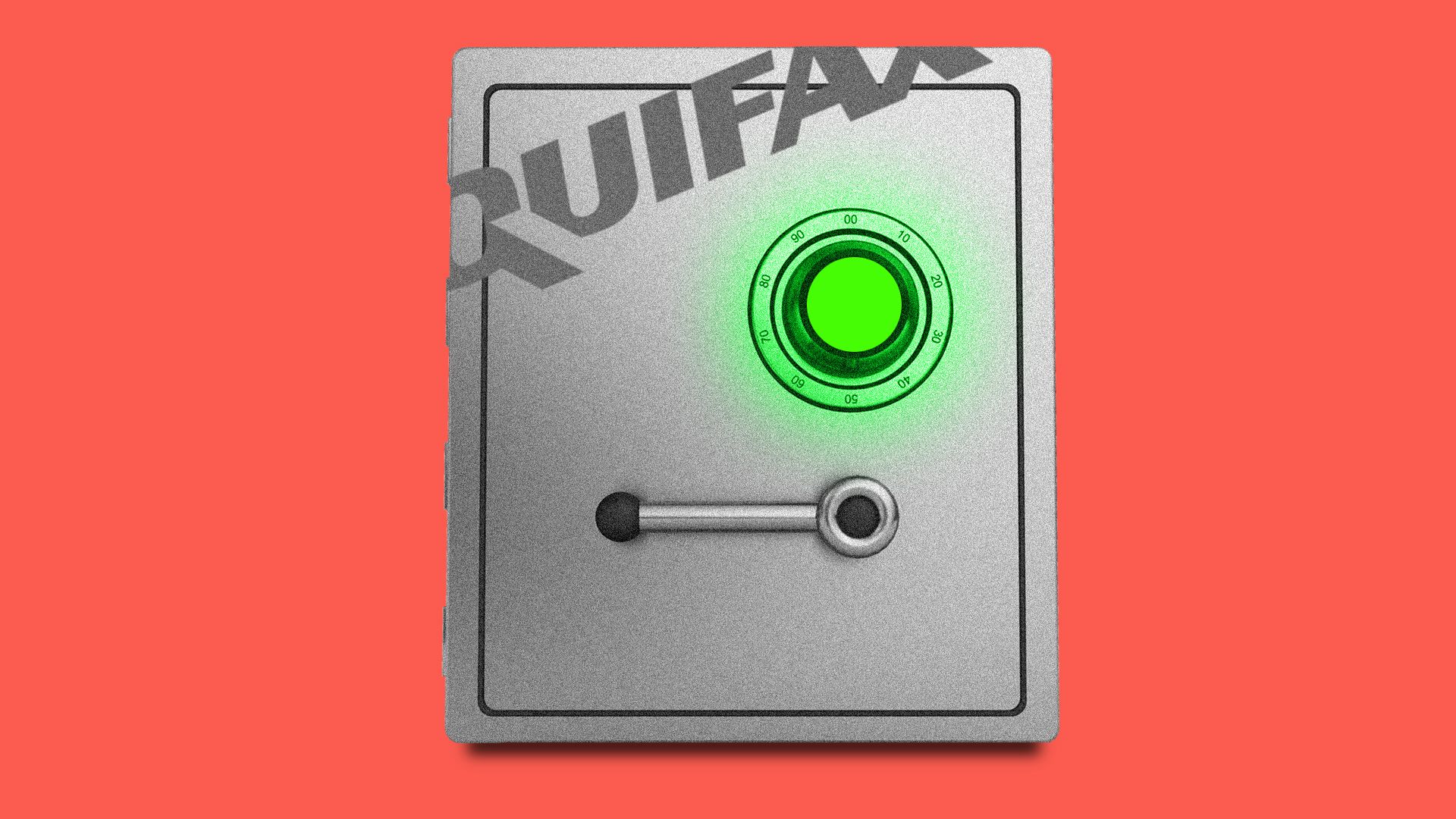 A year ago, Equifax got hit with a data breach of historic scale: the Social Security numbers for nearly 150 million people. Jamil Farshchi's job as the credit-rating firm's new chief information security officer (CISO) is to rebuild Equifax's defenses.
The state of play: Farshchi says Equifax has "taken a stand" on cybersecurity and is spending whatever it needs to, with "basically...an open checkbook." But key to the turnaround, or to any security regimen, he said, is something any company can do for free: have the CISO report directly to the CEO and the board of directors.
Why it matters (to most consumers): Americans who still feel burned by the credit bureau worry this kind of attack might happen again. Any steps the company can take to prevent such a disaster are worth pursuing.
Why it matters (to Equifax): The breach spurred talks of regulation on a federal and state level. The firm largely seems to have dodged that bullet for now, but a second breach could bring on more oversight.
He's done this before: Farshchi came aboard Equifax in February. He says reworking the organizational chart happened between the breach and his arrival, after poor organizational structure impacted how the breach was handled. It's his second time righting the ship for a company after a historic breach, after a role at Home Depot in 2015, back when 50 million users still counted as historic.
The pitch: Giving the CISO the ear of the CEO can not only bolster requests for resources and changes to procedure, Farshchi said, but also change a company's culture. It strengthens how other employees view the importance of security and increases the chance other top executives will seek out a security opinion when making other decisions.
After the fact: Farshchi says a CISO's role changes dramatically after a breach. "Before a breach, your success is dependent on convincing a people about the value of security. I don't have to do that."
He said he's had broad approval to increase staff, and a big pool of applicants to choose from — adding that many of the most talented candidates are drawn to companies that have awakened to the depth of the problem.
An age-old question: The debate over the CISO's org-chart standing dates back at least a decade, but the post's place in corporate hierarchies remains far from a given.
Alberto Yépez, managing director of Trident Capital Cybersecurity, described a number of hurdles CISOs face in a blog post last year: CEOs and CISOs "sport substantially different backgrounds, mindsets and business objectives."
Yes, but: That argument represents the conventional wisdom — CISOs get shut out of board rooms because it seems like they speak a different language. Farshchi argues that doesn't wash. "Legal people speak in jargon," he said. "If there is an inability for a business to understand technology on a high level, it's incumbent on them to learn it."
Go deeper