Carbon capture momentum keeps up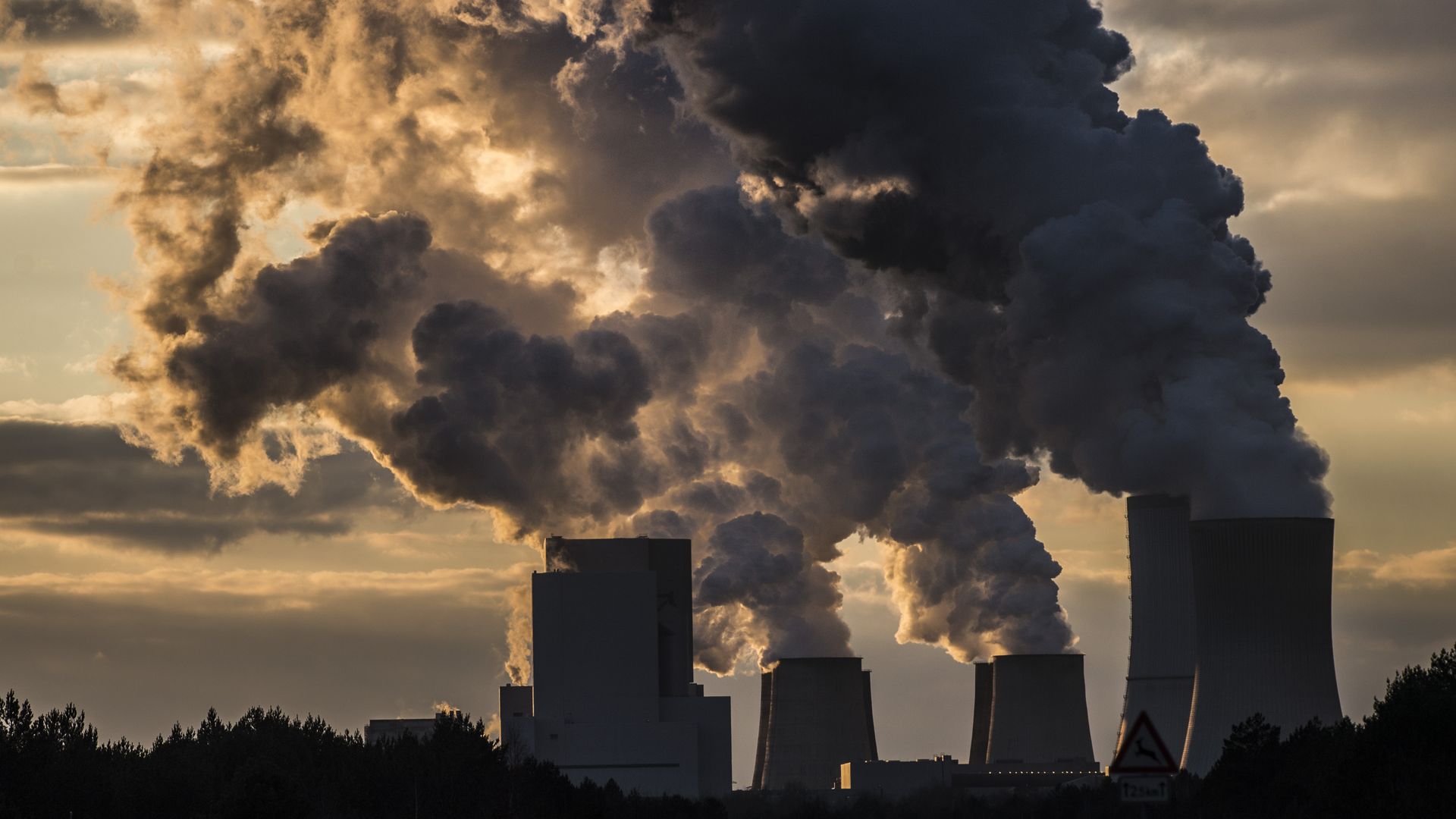 Momentum keeps building for a bipartisan coalition supporting technology that captures carbon emissions from a range of industrial and power facilities.
Driving the news: A Senate committee passed a bill supporting the technology, a key think tank releasing a report looking for solutions and a new industry coalition fills out its agenda. Let's run them down.
The Senate Environment and Public Works Committee passed bipartisan legislation Tuesday that would support the technology's buildout, partly through ensuring coordination among federal agencies to develop pipelines to move captured carbon emissions.
Republican Sen. John Barrasso of Wyoming touted how the bill would help ensure use of American fossil fuels, while Democratic Sen. Tom Carper of Delaware said the tech is essential to cut greenhouse gas emissions.
Bottom line: They're both right. The world remains heavily dependent upon fossil fuels, but making them cleaner is key to addressing climate change. That's why this technology is both essential and a rare bipartisan policy.
The Energy Futures Initiative, a group led by former Energy Secretary Ernest Moniz, is releasing a report today detailing the potential of a recently expanded tax credit supporting the carbon capture technology. The report is worth a read for those following the issue, but I want to highlight one portion because it provides a "what might be next" idea building from my latest Harder Line column on this issue.
The report acknowledges the concern expressed by some energy companies, including ExxonMobil and Denbury Resources, about how to monitor captured carbon after using it to extract oil. A new coalition comprised of those companies and several others are lobbying Washington to remove monitoring requirements under current rules, citing property rights and other potential problems.
Moniz's group puts forth this idea (on page 24 of its 30-page report): "Long-term post-injection management could be organized through new institutional arrangements ranging from an industry-led voluntary agreement or a statutory risk-sharing initiative."
Speaking of that coalition, called the Energy Advance Center, here are four other priorities it's pursuing, according to two officials involved:
Education (often Washington speak for advocacy/lobbying) around the need for the technology. The group intends to eventually be more public-facing.
Supporting research and development of the technology, at the Energy Department and elsewhere.
Supporting infrastructure moving captured carbon around. The coalition sent a letter supporting the bill the Senate environment committee passed Tuesday.
Exploring the potential of storing captured carbon emissions offshore, which may sound out of left field, but it's an idea European oil and gas companies are pursuing in Norway.
Go deeper