With ambitious renewable energy targets, India on track for Paris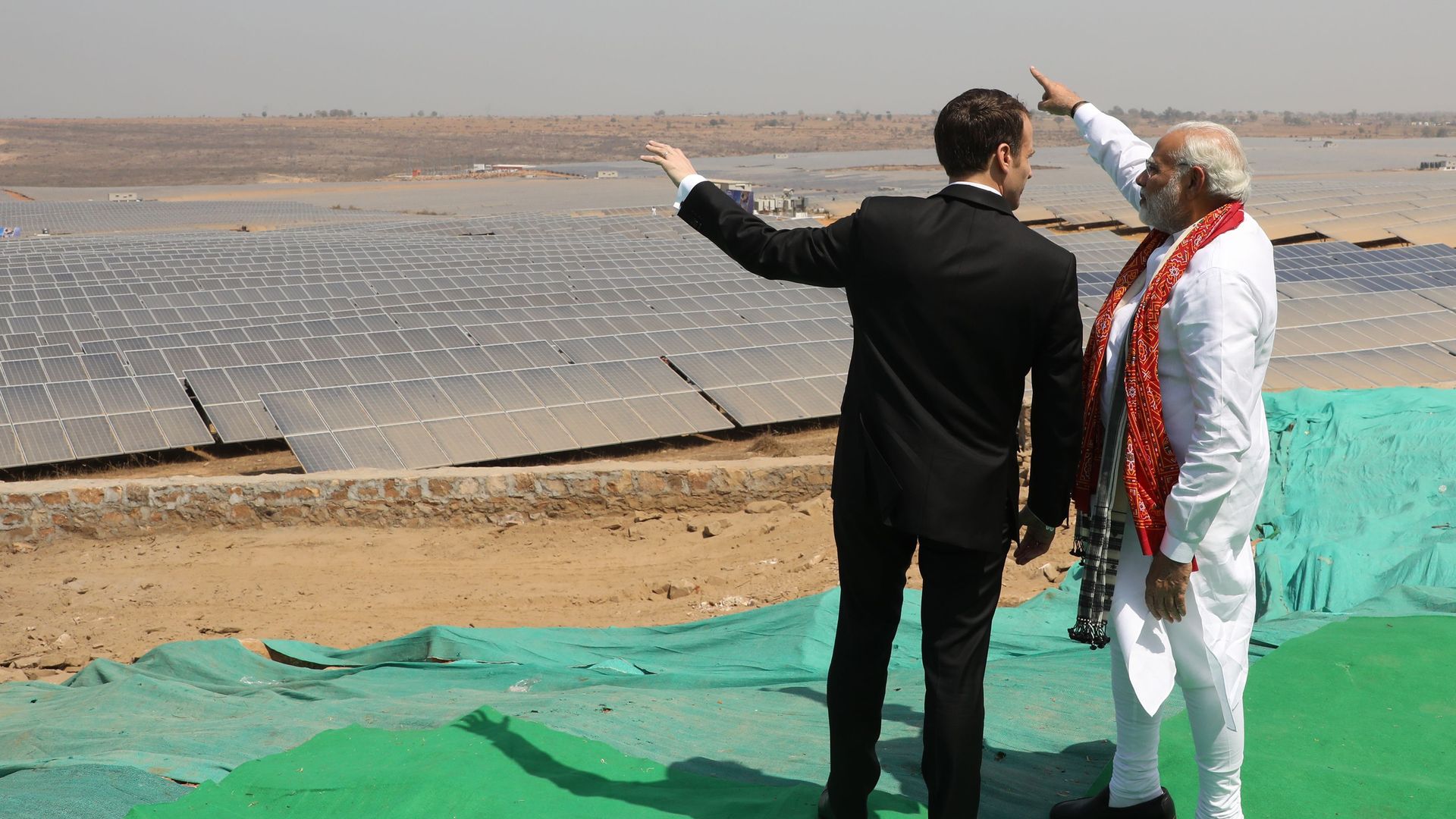 In 2014, well before the Paris Agreement, India's newly elected central government dramatically raised its Renewable Energy (RE) targets to quadruple RE capacity by 2022, with almost all the gains to come from solar and wind. India aims to simultaneously green its energy supply, meet rising demand and tap into global capital for emerging technology.
Where it stands: A midway status update on the targets and achievements indicates India is behind schedule. Lack of finance is often cited as a bottleneck, but there are other structural challenges India will have to confront in scaling up its RE.
The first major challenge is that while the targets are set top-down, the real action happens at the state level, and the state utilities that buy RE are taking losses, which represents an enormous counter-party risk for RE developers.
The second challenge is the inherently intermittent nature of RE, whose nominal costs are relatively inexpensive. But when system-level costs (e.g., those of transmission and other generators that have to balance the grid) are considered, RE costs increase. Today, these hidden or system-level costs are more than 50% higher than figures typically circulated in the press. This is before accounting for the eventual need to add storage technologies — since RE's output is not just variable but often doesn't coincide with grid demand, which peaks in the evening — and the stress higher RE will place on the rest of the coal-heavy system.
With better grid management, higher transmission (important, as most RE is concentrated in a handful of states) and demand shifting to match supply, RE's system-level costs should come down.
The bottom line: India may take longer to reach its targets, and expectations should be realistic. However, growth still remains impressive, and even with a delay, India is on track to meeting its Paris commitments.
Dr. Rahul Tongia is a Fellow with Brookings India, where he leads the energy and sustainability group.
Go deeper