With opposition in disarray, Maduro's win spells trouble for Venezuela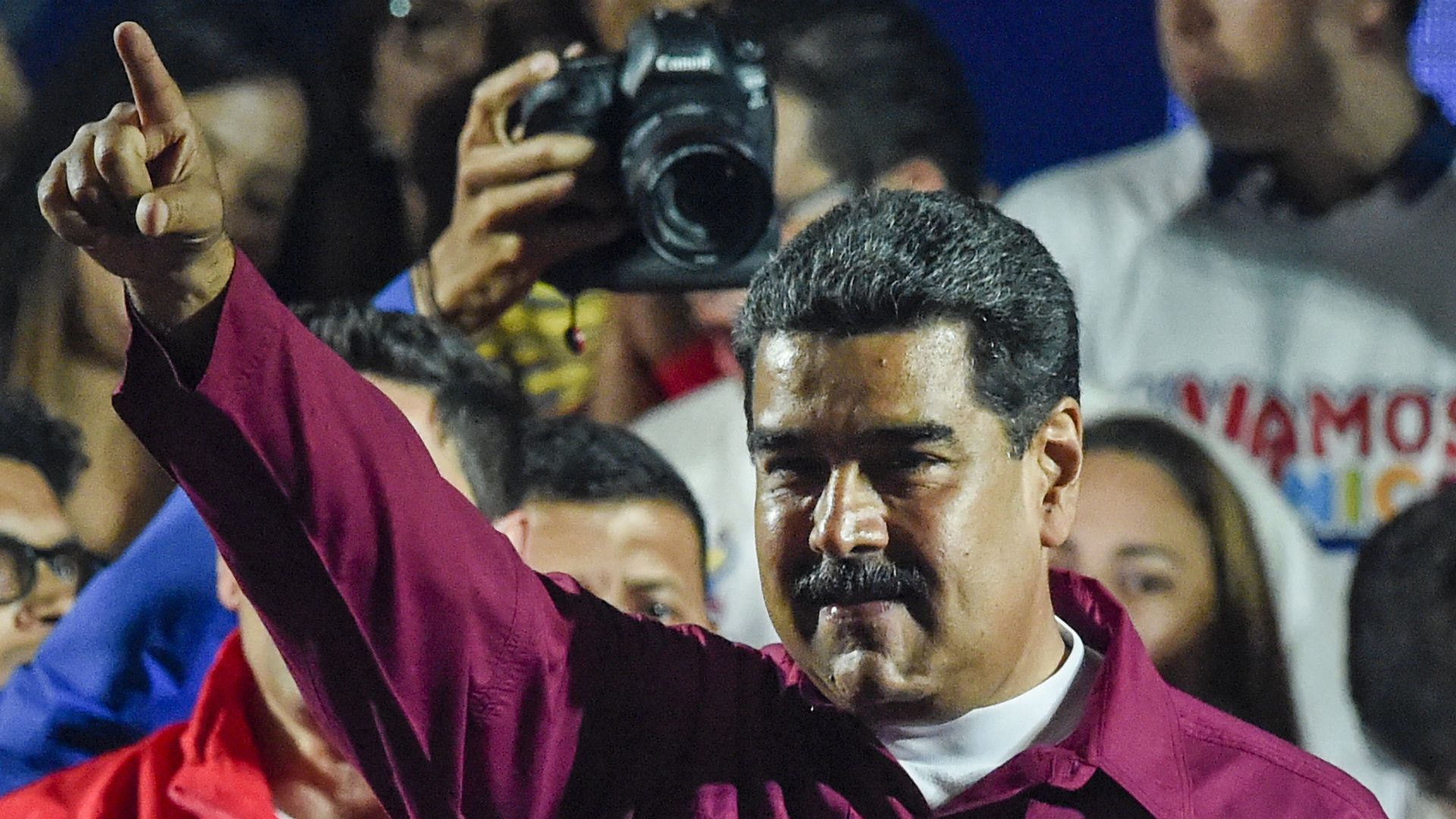 President Nicolás Maduro was declared the winner of Venezuela's presidential election on Sunday with 68% of the vote. Although the main opposition parties boycotted the election, the two opposition candidates who participated came in at 21% and 11%. Maduro will serve another 6-year term after an election characterized by low turnout — 46% compared to 80% in the previous race — and widespread allegations of fraud.
Why it matters: Although Sunday's outcome is a far cry from the landslide victories of Maduro's predecessor, Hugo Chávez, the country's economic mismanagement and steady march toward authoritarianism are bound to continue.
What's in store for the country after Maduro's re-election:
With generalized irregularities before and on election day, Venezuela will remain a competitive authoritarian regime — one where elections are held but the results are predetermined.
The economic emergency will likely grow more dire, fueling a vicious cycle. The government corruption and mismanagement that contributed to hyperinflation, soaring violent crime, widespread poverty and the unprecedented exodus of Venezuelans will get worse as conditions deteriorate.
Although the recent increase in oil prices has eased some of the financial strain on government coffers, the disarray of Venezuela's oil industry will prevent higher prices from translating into a palpable improvement in living conditions. With a
37% production decline since 2015, the government's inability to preserve its main source of hard currency suggests a slow but steady collapse of the state.
The big picture: As in 2005, boycotting elections has accomplished little for the opposition. To challenge Maduro in the future, the opposition will have to rally behind a common candidate, as in 2013, when Henrique Capriles lost to Maduro by only 1.5% of the vote.
Gustavo Flores-Macías is an associate professor of government at Cornell University.
Go deeper