Utilities, Tesla sue Trump over fuel standards rollback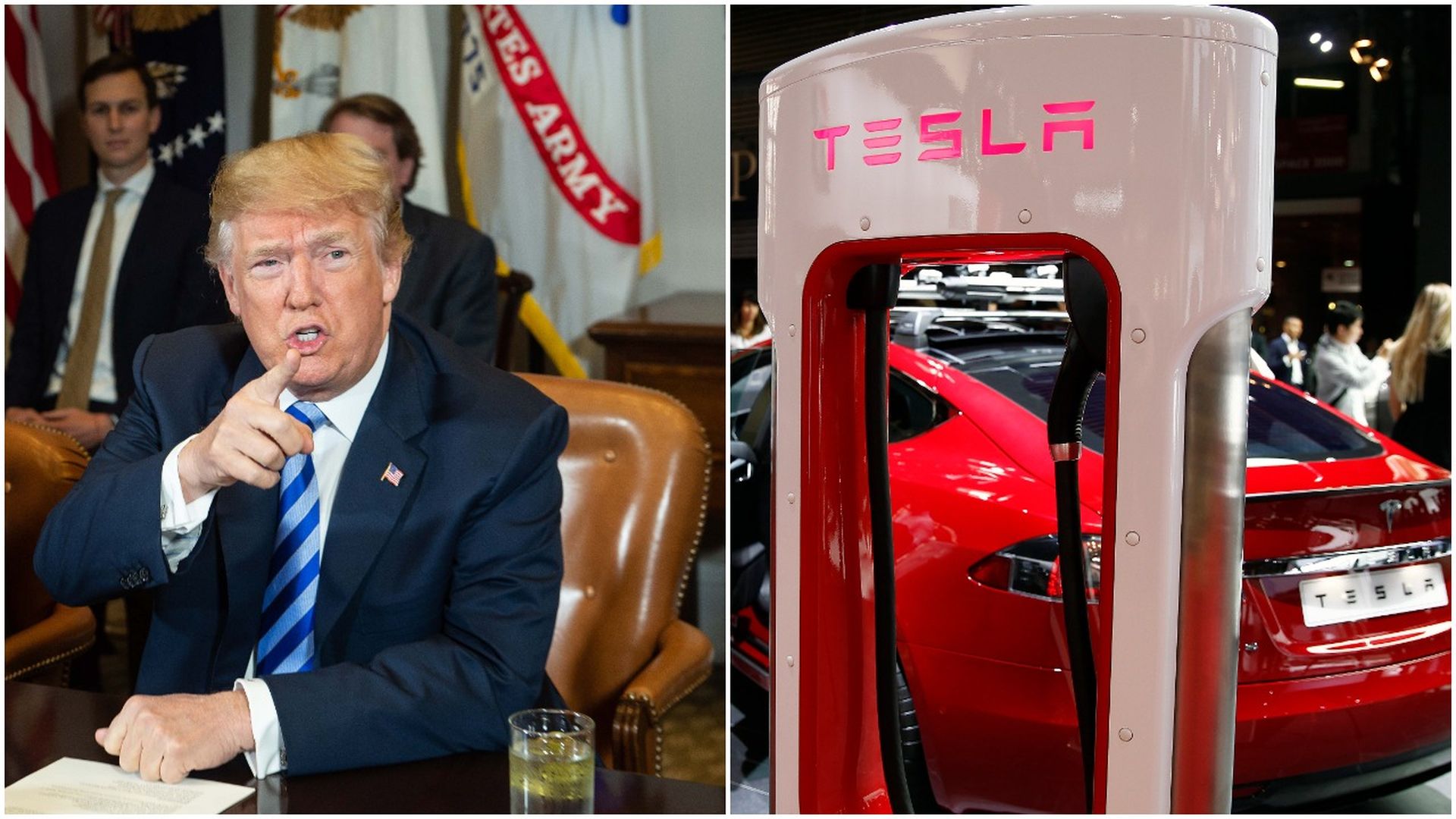 Companies looking to profit off electric cars are suing President Trump for proposing to roll back fuel-efficiency regulations.
Driving the news: A strange bedfellows group formed last year by utilities and Tesla filed suit in the D.C. Circuit earlier this month against the Environmental Protection Agency's move to roll back fuel-efficiency standards. The lawsuit adds to a separate suit filed by California with more than a dozen other states and another filed by several environmental groups.
The bottom line: Rising fuel-efficiency standards would increase demand for electric cars, which would spur electricity demand, a top priority for utilities that are facing largely stagnant electricity demand from buildings. Critics call this rent-seeking. Industry calls it smart business in Washington.
Gritty details: The coalition, called the National Coalition for Advanced Transportation, is made up of 16 entities, mostly utilities (seven of them either Exelon or Exelon subsidiaries) and other companies with a financial stake in growing demand for electric cars, including Tesla.
A spokesman for the group says they have reached out to more than two dozen other companies, including American Electric Power, Southern Company and Duke Energy, about joining.
What they're saying: Bob Wyman, a lawyer at Latham & Watkins in Los Angeles who speaks on behalf of the group, said the companies support more flexible standards in response to automaker concerns.
Yes, but: A freeze in the current standards, as the administration is considering, would sap investments in new technologies and put the U.S. behind in leadership on this issue, Wyman said.
The big picture: The very existence of this coalition reflects the scrambled industry alliances forming in response to President Trump's unconventional administration — and his unprecedented rollback of regulations. I covered this dynamic in my latest Harder Line column published earlier this week.
Go deeper