The limits of Trump's "energy dominant" agenda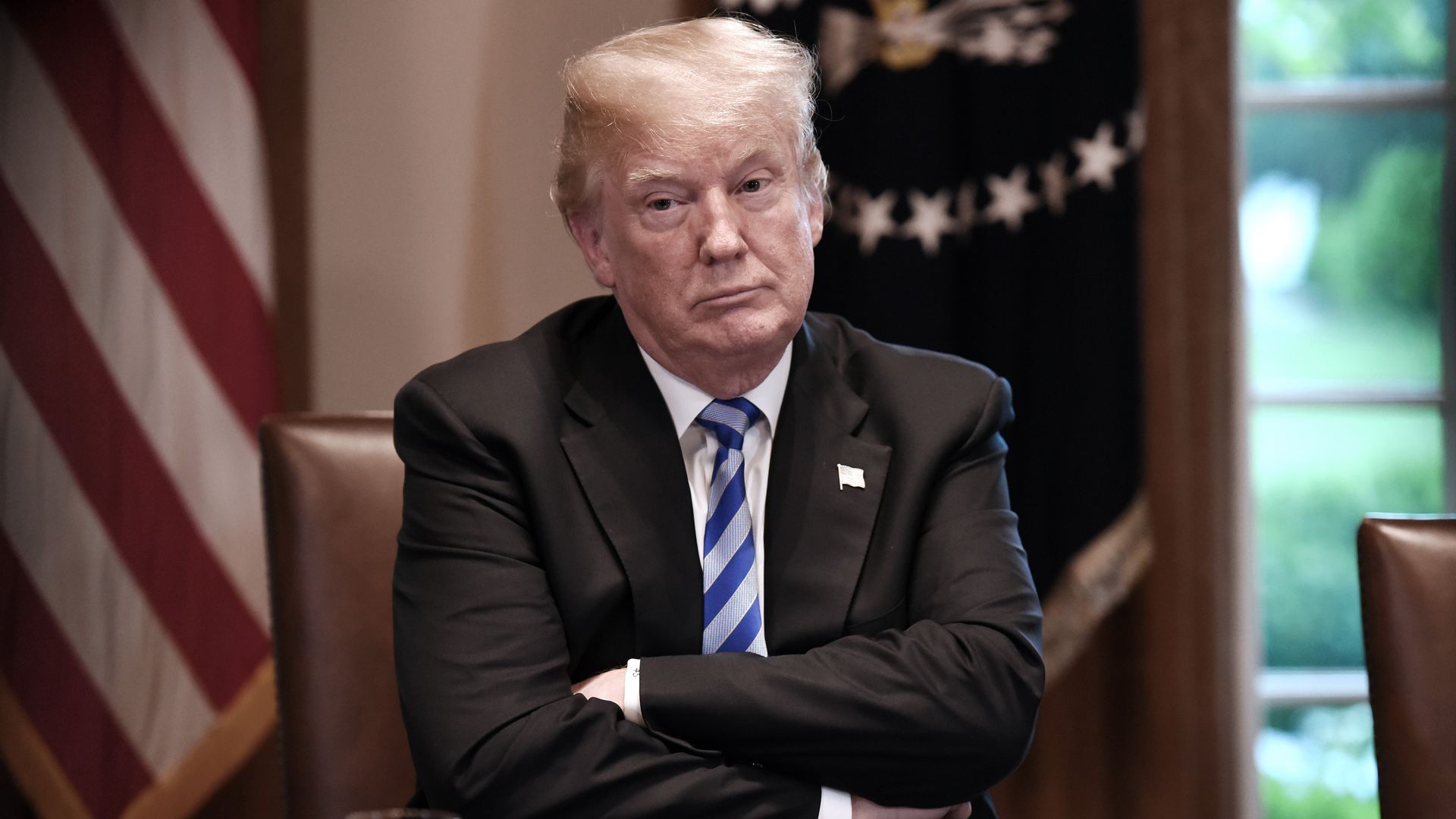 New data and analyses underscore both the promise and limits of President Trump's repeated claim that the U.S. should be an "energy dominant" country.
One factor: The Energy Information Administration said yesterday that U.S. crude oil exports hit a fresh record of 2.57 million barrels per day (mbd) last week — the highest level since the 2015 lifting of the crude export ban. U.S. overall crude production is also at record highs.
The details:
Of the 6 times that exports have exceeded 2 mbd on a weekly basis, 5 have occurred this year.
Look for these levels and more to be increasingly common as production and export infrastructure expands.
Foreign buyers are also taking advantage of price differentials between U.S. crude and more expensive grades.
Yes, but: Attention to the shale oil boom should not eclipse the reality that despite the dominance rhetoric, the U.S. will remain tethered to wider global market swings, remains a big net crude importer, and Trump has limited effect on the country's output.
In its latest monthly oil market report yesterday, the International Energy Agency said that despite the U.S. output growth, it will be a "major challenge" for producing countries to prevent sharp price increases as Iran sanctions and Venezuela's collapse hinder supply.
The U.S. crude surge is only loosely tethered to Trump's oil-and-gas policy agenda, which largely addresses federal lands, while the production gains have been mostly on state and private lands in Texas and elsewhere.
Why this matters: Despite the market-driven U.S. production surge, rising prices could create political problems for Republicans as gasoline prices head toward $3 per gallon.
Be smart: Over in our Expert Voices section, Eurasia Group CEO Robert Johnston looks at a paradox in Trump's approach to energy and his inability to back up his widely circulated claim that what he called "artificially high" prices "will not be accepted." Johnston writes:
"[T]he administration has done little on clean energy, where policy could make a meaningful impact."
"While the Trump administration searches for policy direction with OPEC and oil market disruptions, it has retreated from an active role on renewable and alternative energy, where the market alone is not likely to drive U.S. leadership."
Go deeper